The Basic Attention Token is an Ethereum-based token that can be used to obtain a variety of advertising and attention-based services on the Brave platform, a new Blockchain based digital advertising system. User attention is privately monitored in the Brave browser and publishers are rewarded accordingly with BATs. Users also get a share of BATs for participating.
| | | | |
| --- | --- | --- | --- |
| Mkt.Cap | $ 422.85 M | Volume 24H | 2.58 MBAT |
| Market share | 0% | Total Supply | 1.5 BBAT |
| Proof type | | Open | $ 0.27 |
| Low | $ 0.27 | High | $ 0.28 |
The Brave browser basics – what it does, how it differs from rivals
This crypto hardware wallet puts the Ethereum blockchain at your fingertips. Designed by a team of cryptocurrency enthusiasts, it brings the most secure and intuitive way to manage and store your ETH coins and ERC20 tokens. For any concern that you might have as a user, the team is always there to help.
How can I get free bat tokens?
BAT is an Ethereum token that powers Brave Software's blockchain-based digital advertising platform. Internet users who browse the web using Brave's free web browser (available at Brave.com) can choose to replace the ads they see with ads on Brave's ad network.
Wait for Brave Rewards to Pay Out
Let's take a look at which Basic Attention Token wallet suits your cryptocurrency. The goal of the BAT project is to improve online advertising by developing a new advertising platform that combines the Brave browser with the BAT token. Brave is an open source, fast, privacy-focused browser that blocks ads and trackers from the existing online advertising system. Locally measuring a user's behavior allows Brave to use rich and complex metrics for attention which results in more accurate payments to publishers and users.
It's always your choice to be part of Brave Rewards and help creators keep creating. Private ads are presented as native notifications (separate from the web content being viewed), and open a new Brave tab when clicked.
Thus, this free BAT cannot be withdrawn to your own wallet for personal use. And as such, this free BAT can only be used towards donating to your favorite websites, YouTubers, or Twitch streamers (more platform support coming soon). Continue reading for news on ad blocking, features, performance, privacy and Basic Attention Token related announcements.
What is a basic attention token?
The Basic Attention Token, or BAT, is a token for a blockchain-based ad platform. The project aims to improve online advertising by cutting out third party ad exchanges, protecting user privacy, reducing ad fraud, and sharing revenue with users to reward them for their attention.
Withdraw BAT from Uphold
Earn by viewing privacy-respecting ads and pay it forward to support content creators you love. Becoming a Brave Rewards Creator is quick and simple, but you will need to have have a website, YouTube channel, Twitch channel, or Vimeo channel.
This will result in the BAT being sent from your browser wallet to your Brave Rewards account. If you want to send all of your BAT to your Brave Rewards account, just keep tipping yourself and eventually go down to smaller nominations to tip yourself as much as possible. Even once the browser adds withdrawals of BAT directly from the browser, it will still involve having an Uphold account. That's where your Brave Rewards BAT and private keys reside, so to get it out, you'll ultimately need an Uphold account.
Along with that, the Brave browser constantly measures the Attention Value of each and every ad on the browser. This value is calculated based on the incremental time the ad is in view and the number of ad pixels that are visible in proportion to relevant content. Using machine learning on the attention value of different ads, the Brave browser shows the users the kind of ads they want to see. Click the BAT icon from within the Brave browser interface. If there are token grants available you will see an appropriate message and can start claiming your BAT tokens by clicking "OK".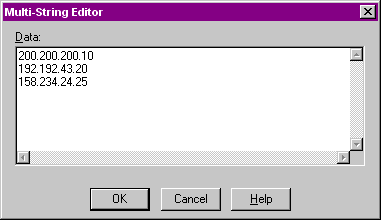 Is bat on Coinbase?
BAT is an ERC-20 token currently valued at about $0.30. At the time of writing, their market capitalization hovers around $300 million and the daily trading volume is over $6 million. The better part of 2018 so far has been spent in a bear market. However, BAT remains a worthy investment, and here's why.
Basic Attention token [BAT] is looking to monetize attention by paying users for watching ads. Ads on Brave closes an important supply and demand problem for BAT and greatly enriches the BAT ecosystem. No longer will the demand for BAT come from the charitable inclinations of Brave's users, the demand will come from a real business need - the need to advertise. Advertisers purchase BAT to pay publishers to surface their ads and a portion of that also goes to users for their attention. Brave Browser has rapidly gained traction among web users, recently surpassing 20 million downloads.
The only real rival in this regard is Epic, another niche browser. On the desktop, Brave loads pages twice as fast as Chrome and Firefox, the No. 1 and No. 3 browsers in the world as ranked by analytics vendor Net Applications. On a smartphone, Brave loads pages up to eight times faster than Chrome (Android) or Safari (iOS). What sets Brave apart is its aggressive anti-ad attitude. The browser was built to strip online ads from websites and its maker's business model relies not only on ad blocking, but on replacing the scratched-out ads with advertisements from its own network.
Publishers could also incentivize users to download their app with BAT.
At the same time, advertisers earn better return on investment.
The creators of BAT are seeking to revolutionize the way that advertising is conducted in the digital age.
All of these factors and more generally contribute to cryptocurrency prices, which is a key data point to know when selling Basic Attention Token / BAT.
If you are a publisher or content provider interested in joining the BAT platform on Brave, the best way to get going is join the current Brave publisher program here.
How private is brave?
Bats are not flying mice; they are not even remotely related to rodents. Bats are such unique animals that scientists have placed them in a group all their own, called 'Chiroptera', which means hand-wing. Bats are not blind. Most bats can see as well as humans.
Metamask Wallet
It's a relatively simple process, with some options to make even more money and save on withdrawal fees. BAT cuts out the middlemen from the advertising process. Users are paid for their attention watching ads, and publishers receive the majority of the ad revenue directly. Additionally, advertisers gain a better ROI and more accurate data to analyze using BAT. In June of 2018, the user trials of the BAT advertising system went live.
As blockchain and digital currencies continue to proliferate, companies have searched for new ways to apply the innovative technology to older problems and issues. The Basic Attention Token (BAT) was created by the co-founder of Mozilla and Firefox, along with the creator of JavaScript, and it aims to improve the efficiency of digital advertising. The Basic Attention Token (BAT) is a cryptocurrency designed specifically for use with the Brave web browser. A Brave feature called Brave Rewards allows people who use Brave to contribute BAT to the sites they visit. When someone turns on Brave Rewards, their browser will tally the time and attention they spend on each site, and divide up that person's monthly BAT contribution among the sites they visit.
Dishonest Platforms
The first way renders ads in private tabs (user opt-in). The second way (not available yet) renders ads directly on the website of Brave publishers, with the publisher's consent.
Brave Rewards
You are giving away your user's interests, likes and dislikes on a silver platter. In fact, this very issue has been under the spotlight until very recently (as of writing).
Your attention is valuable. Earn by viewing privacy-respecting ads and pay it forward to support content creators you love.
Is Brave free?
Earn Basic Attention Tokens (BAT) for every ad viewed. We put you first, and that means you're included in the deal. When you view private ads in Brave Rewards, you receive 70% of the ad revenue. Brave encourages you to pass this on to your favorite web content creators.
Importantly, even though users can opt to view ads, trackers are still blocked to protect user privacy. Download the Brave browser on your Android or iOS device.
In turn, advertisers are able to get better results from higher-quality products more closely tailored to individual users. We and our counsel at Perkins-Coie are confident that the Basic Attention Token is properly classified as property with utility on the platform we are building, and not a security. We were glad to see the SEC call out utility tokens as unique from security tokens in their report on the DAO token (which was clearly a security, not a utility property). We welcome the SEC's facts-and-circumstances approach and look forward to greater regulatory clarity and care over time.