| | | | |
| --- | --- | --- | --- |
| Mkt.Cap | $ 0.00000000 | Volume 24H | 0.00000000BITCAR |
| Market share | 0% | Total Supply | 500 MBITCAR |
| Proof type | N/A | Open | $ 0.0019 |
| Low | $ 0.0019 | High | $ 0.0020 |
BitCar ICO Review
The luxury cars will be tokenised with investors that have purchased BitCar tokens. Then investors will be able to swap BitCar tokens to own a fraction of the luxury car. In a disruptive and innovative world first, BitCar opens direct ownership of exotic and classic cars to the public for the first time.
✅ ICO BitCar details
With each car having its own ERC-20 tokens, you are technically able to view all trades that occur on the blockchain via Etherscan or other tools. The token search functionality allows you to search for a car on the Platform based upon its contract address or symbol of the token, allowing you to quickly navigate to a car from the token address or symbol shown in a wallet or from Etherscan. The BitCar Platform and all related tokens are permanently closed to all residents of the USA at all times, due to the stance of the regulators there. The information contained herein is for information purposes only and is not meant in any way to be used for the purposes of buying or selling BITCAR tokens, which are highly speculative in nature.
We are keen for top talented engineers to engage with the team on their views about overcoming some of the mentioned challenges, as we believe this is a cutting edge, leading decentralized platform from a technology perspective. More #BitCarTec articles will features and if you are a smart software engineer, please get involved! Please add your comments to our Medium posts or in telegram or send to us an email. Etherscan Dapp Page enables an easy-to-use and intuitive interface for you to interact with the Smart Contract on the Ethereum Blockchain. BitCar reached its highest price on 26 June, 2019, when it was trading at its all-time high of $ 0.021162.
It is intended that 'Car' tokens which have a link to high end collectable Cars, will NOT be categorized as "Securities" or "Collective Investment Schemes", in some worldwide jurisdictions. We think Bitcar is hence technologically positioned in between the so called "Security tokens" and "Stable coins". Control over fractionalized or tokenized Exotics will remain with the token owners, who will be able to democratically vote on matters relating to their ownerships, such as liquidation dates, displays of their car etc.
The individual tabs are designed to help you learn and interact with the Smart Contract and drive community discussion. CoinWoot is an independent Airdrop, ICO (Token Sale), Crypto currency database.
Although this release has been checked for accuracy neither, Bitcar or its Directors, officers or team accept any responsibility or liability for any loss or damage suffered by the recipient as a result of relying on information. Originally projected to be released in Q3 2018, the Platform looks more likely to be launched in the new year. However, the size of the development team has grown and there are now three highly experienced Software Engineers (including a chief technology officer and a chief product officer) working on the development, with a fourth expected to start soon. We think it is time and supply and demand that will mainly impact Platform car prices; perhaps the price of other assets as well.
- Developers started with Bitcoin coloured coin technology and wrote first prototype software using that technology. But then Ethereum's functionality transformed and they moved with it to develop a fully decentralised smart contracts platform.
In a world first, BitCar.io (BitCar) allows users to hold or trade digital Ethereum blockchain tokens called BITCAR, giving access to a platform where Exotics can be owned and traded in small fractions. A second level CAR token will be used as the digital asset token for the individual Exotic cars.
BitCar (BITCAR) ICO Details & Financial Information
You can execute call functions of the Smart Contract directly by performing a transaction with your connected web3 wallet here.
We hope you have enjoyed this article and please continue to message us in the telegram group with any feedback, as all constructive criticism is welcomed.
BitCar has announced its partnership with crypto car traders including UK-based Damiani Syndicate who recently sold F1 cars to Chinese investors paying in litecoin, as well as crypto car trader Moonlambos.
These read-only functions do not require a web3 wallet to interact.
The objectives and information about the project can be seen in the White Paper released by BitCar.
It is free service for the cryptocurrency community and it cannot be held responsible for errors or any consequences arising from the use of information contained on CoinWoot.com. Rarer and pricier cars such as Lamborghinis, Ferraris and Bugatti's will be acquired for BitCar, then stored or displayed for up to 15 years.
BitCar Platform Development progress — a bit too slow to date!
BitCar is the first platform in the world that will allow you to P2P trade fractions of exotic cars using your crypto. Owners can peg their crypto to these hard assets for protection during times of high crypto volatility. Users will have access to this historically outperforming asset class for the first time through BitCar.
The BitCar technology platform has been in research and development for over two years now with a functioning prototype. A NEW blockchain based in Singapore has launched that aims to open the market of classic cars to cryptocurrency investors. will be used as the digital asset token for the individual Exotic cars.
Verified Agents will source, acquire and store Exotics, as well as display them. After a 5 to 15 year term, they will be sold with the returns passing back to the asset token owners. During the term, Platform users can peer to peer trade their interests without an intermediary in a trustless manner. The dashboard provides information about current cars on the Platform, upcoming listings and general announcements and can be accessed without a blockchain wallet. Should you decide to connect your wallet to our Platform (optional), you will have access to your own personalised dashboard showing your current BitCar balance, upcoming listings and details of cars you have purchased along with their current status.
Thank you for your Bitcoin donation
BitCar Pte Ltd is pleased to provide the first major update since the ICO completed in Q2 2018. ICObench is an ICO rating platform supported by investors and financial experts. Rare and exotic hyper, mega and super cars (Exotics) are an international commodity.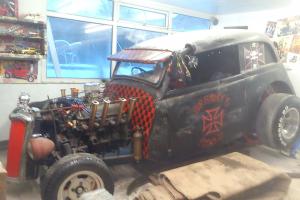 The effect of all this is that BitCar has had to slash its monthly burn costs — with marketing and exchange listing expenditure slashed. BitCar, a technology software development company (at its most basic description), is working on releasing software which is a decentralized platform ("Platform") facilitating P2P transactions which will be controlled by the BitCar community, after the launch of the platform. The objectives and information about the project can be seen in the White Paper released by BitCar.
However, ownership of them has been limited to the wealthy, until now.
So, it can be implied that only about 13 million have been used from other pools to date. However, 151,577,871 BitCar tokens were not sold during the ICO, as crypto prices deteriorated dramatically through the ICO impacting demand as the ICO ended 20 April 2018. These unsold tokens were burned (sent to ETH address 0x …) on 31st July 2018. BitCar is a blockchain technology company that wants to disrupt the ownership of rare expensive cars that are only limited to wealthy people.