CRYPTO20 is an autonomous cryptocurrency-only portfolio composed by utilizing an index strategy. CRYPTO20 cuts out the middleman, the platform, and is thus able to offer significantly lower fees.
CRYPTO20 is not a platform, it is a fully functioning product. CRYPTO20's utility token is called C20. It can be traded at any time, holdings are fully transparent and there are no legacy banking fees or expensive fund managers. C20 tokens are directly tied to the underlying assets with a novel liquidation option that can be exercised via the smart contract.
| | | | |
| --- | --- | --- | --- |
| Mkt.Cap | $ 138.46 M | Volume 24H | 0.00000000C20 |
| Market share | 0% | Total Supply | 0.00000000C20 |
| Proof type | | Open | $ 3.41 |
| Low | $ 3.40 | High | $ 3.41 |
CRYPTO20 Phone Number
4.6 I will not transfer directly or indirectly any of my C20 tokens or any interest therein (including without limitation any right to receive dividends or other distributions) without the consent of the directors of the Crypto20 and further, I shall not transfer directly or indirectly any of my C20 tokens or any interest therein (including without limitation any right to receive dividends or other distributions) to a U.S. Person or to any other person or entity unless the proposed transferee has made the same representations and warranties as set out herein. No certificate will be issued to in relation to my C20 tokens and my personal C20 token holding will not be reflected, recognized or recorded in any account or ledger maintained by Crypto20. These Terms set forth the entire understanding between the Purchaser and the Compan with respect to the purchase and sale of C20.
Accordingly, loss of requisite private key(s) associated with your digital wallet or vault storing C20 will result in loss of such C20. Moreover, any third party that gains access to such private key(s), including by gaining access to login credentials of a hosted wallet service you use, may be able to misappropriate your C20.
The Company is not responsible for any losses, costs or expenses relating to lost access credentials. The Company reserves the right, at its sole discretion, to change, modify, add, or remove portions of the Terms at any time during the sale by posting the amended Terms on the Website. Any Purchaser will be deemed to have accepted such changes by purchasing C20.
Cryptodevise Crypto20 (C
Purchases of C20 are non-refundable. DO NOT PURCHASE C20 IF YOU ARE NOT AN EXPERT IN DEALING WITH CRYPTOGRAPHIC TOKENS AND BLOCKCHAIN-BASED SOFTWARE SYSTEMS. PRIOR TO PURCHASING C20, YOU SHOULD CAREFULLY CONSIDER THE TERMS LISTED BELOW AND, TO THE EXTENT NECESSARY, CONSULT AN APPROPRIATE LAWYER, ACCOUNTANT, OR TAX PROFESSIONAL. IF ANY OF THE FOLLOWING TERMS ARE UNACCEPTABLE TO YOU, YOU SHOULD NOT PURCHASE C20.
I've seen x or y fund manager or trading bot guarantee to beat the market. Why not trade actively?
It is an autonomous, high-performance, low-cost cryptocurrency index fund. Development of the trading system is complete - CRYPTO20 offers value now, not at some point in the future. Diversification to the top 20 cryptocurrencies is now possible by holding a single token. Blockchain Transparency.
5. After the C20 Token Sale
Consequently, it cannot be offered for sale or be sold in the United States, its territories, possessions or protectorates under its jurisdiction, nor to nationals, citizens or residents in any of those areas, except pursuant to a valid exemption. More generally, the products and services presented on this website may only be purchased in jurisdictions in which their marketing and distribution are authorised. Crypto20 advises all interested parties to check in advance whether they are legally entitled to purchase the products and/or services presented on the website. CRYPTO20 is an autonomous crypto-only index fund that tracks the top 20 cryptocurrencies in the same way the S&P500 tracks the top 500 US company stocks.
Full blockchain transparency. CRYPTO20 provides a way to track the performance of the crypto markets as a whole by holding a single crypto asset.
The express waiver by the Company of any provision, condition, or requirement of these Terms shall not constitute a waiver of any future obligation to comply with such provision, condition or requirement. Except as expressly and specifically set forth in these Terms, no representations, statements, consents, waivers, or other acts or omissions by the CRYPTO20 Team shall be deemed a modification of these Terms nor be legally binding.
The first autonomous 'token-as-a-fund'. An easy way for anyone to get exposure to crypto returns with a broad, diversified risk. If you'd like to learn more, contact us anytime at In 2017, our team successfully pioneered the first tokenized crypto-only index fund, which used the seed funding to buy the underlying crypto assets.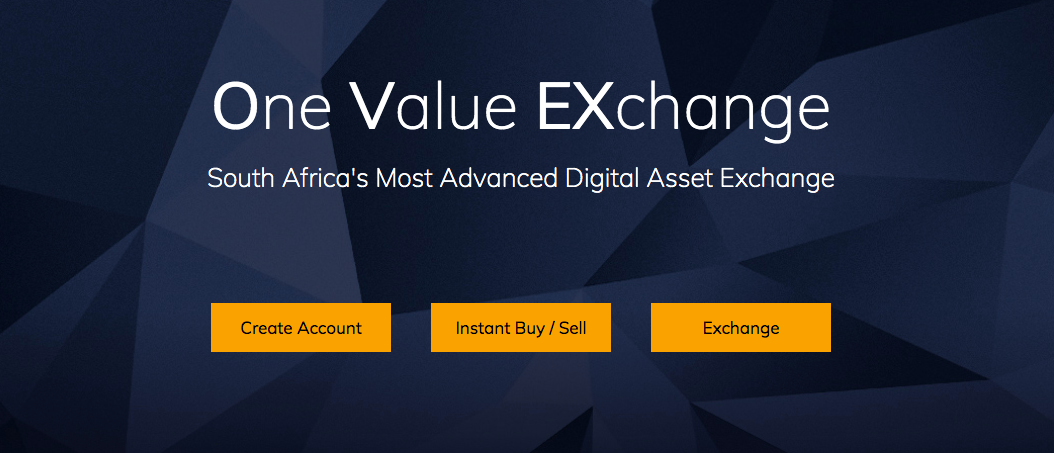 C20 Exchanges
Access to the audit results does not constitute a C20 purchase receipt or indicate in any way that the party possessing such access has rights to or ownership of the purchased C20 tokens.
The Company reserves the right, at its sole discretion, to change, modify, add, or remove portions of the Terms at any time during the sale by posting the amended Terms on the Website.
Moreover, advances in cryptography, or technical advances such as the development of quantum computing, could present risks to the C20 and the platform, including the utility of the C20 for obtaining services, by rendering ineffective the cryptographic consensus mechanism that underpins the Ethereum protocol.
Statements and financial information on CoinCheckup.com should not be construed as an endorsement or recommendation to buy, sell or hold.
Prior to a Purchaser selling C20 after the C20 token sale completion, such Purchaser shall ensure that the buyer of any such C20 undertakes to comply with all the provisions of these Terms as if such person were a Purchaser in the C20 token sale.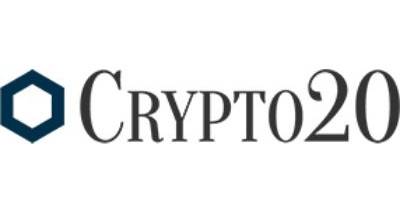 IMPORTANT LEGAL DISCLAIMER Access to products and services detailed on this website may be restricted for certain persons or countries. In particular, the products and services referred to herein are not available to U.S. Persons, as defined by Regulation S of the United States Securities and Exchange Commission, as amended ("U.S. Persons"). The information contained on this website is not available to U.S. Investors who are such "U.S. Persons" should not view this website.
WITHOUT LIMITING THE FOREGOING, NONE OF THE CRYPTO20 TEAM WARRANTS THAT THE PROCESS FOR PURCHASING C20 WILL BE UNINTERRUPTED OR ERROR-FREE. The Purchaser bears the sole responsibility to determine if the purchase of C20 with BTC, LTC, ETH or the potential appreciation or depreciation in the value of C20 over time has tax implications for the Purchaser in the Purchaser's home jurisdiction. By purchasing C20, and to the extent permitted by law, the Purchaser agrees not to hold any of the Company, its affiliates, shareholders, director, or advisors liable for any tax liability associated with or arising from the purchase of C20.
I indemnify and hold harmless each of Crypto20, Smart Contract Supporter against any loss of any nature whatsoever arising to any of them as a result of any of them acting upon instructions given in relation to any C20 token purchased by me. Because C20 confer no governance rights of any kind with respect to the Crypto20 platform or the Company, all decisions involving the Company's products or services within the platform or the Company itself will be made by the Company at its sole discretion. These decisions could adversely affect the platform and the utility of any C20 you own, including their utility for obtaining services. As with other decentralized cryptographic tokens based on the Ethereum protocol, C20 are susceptible to attacks by miners in the course of validating C20 transactions on the Ethereum blockchain, including, but not limited, to double-spend attacks, majority mining power attacks, and selfish-mining attacks.
You will need to purchase C20 tokens on an exchange. Check out the exchange page to see which exchanges C20 is trading on. CRYPTO20 is a finished product and is fully legally compliant; 98% of ICO funds go towards buying the underlying assets.
Index funds have consistently beaten the average managed fund since their inception. I am acquiring the C20 tokens solely for my own account and not as nominee or custodian for another person or entity.
C20 is the fund's token and represents an investor's share in the fund. Token-holders are able to liquidate the C20 token for their share of the underlying assets via the smart contract. No broker fees, no exit fees, no minimum investment and full control over assets.
A dispute arising out of or related to these Terms is personal to you and the Company and will be resolved solely through individual arbitration and will not be brought as a class arbitration, class action or any other type of representative proceeding. There will be no class arbitration or arbitration in which an individual attempts to resolve a Dispute as a representative of another individual or group of individuals.
Any successful attacks present a risk to the platform and C20, including, but not limited to, accurate execution and recording of transactions involving C20. The failure of the Company to require or enforce strict performance by the Purchaser of any provision of these Terms or the Company's failure to exercise any right under these Terms shall not be construed as a waiver or relinquishment of the Company's right to assert or rely upon any such provision or right in that or any other instance.
The tax characterization of C20 is uncertain. You must seek your own tax advice in connection with purchasing C20, which may result in adverse tax consequences to you, including withholding taxes, income taxes and tax reporting requirements.
The following Terms and Conditions ("Terms") govern your ("you" or the "Purchaser") purchase of cryptographic tokens ("C20") from Crypto20, an exempted company registered in the Cayman Islands (the "Company"). Each of you and the Company is a "Party​" and, together, the "Parties​" to these Terms. This document is not a solicitation for investment and does not pertain in any way to an offering of securities in any jurisdiction. This document describes the C20 token sale. 4.17 Having reviewed the Token Sale Terms, I hereby agree with Crypto20, subject to Crypto20's provisional acceptance, to acquire for as many of the C20 tokens as the Contributed Amount shall purchase.