Debitum Network is an innovative hybrid ecosystem for small business financing - utilizing Ethereum blockchain based process together with principal and interest moved using fiat. This ecosystem based on decentralized and motivated communities brings together SME borrowers, local and regional risk assessors, debt collectors, insurers as well as global investors with interconnected trust-based smart contracts.
| | | | |
| --- | --- | --- | --- |
| Mkt.Cap | $ 0.00000000 | Volume 24H | 0.00000000DEB |
| Market share | 0% | Total Supply | 400 MDEB |
| Proof type | N/A | Open | $ 0.0068 |
| Low | $ 0.0067 | High | $ 0.0070 |
Debitum Network ICO
It will have Utility value (to pay for services) & Toll value (service providers will freeze some to guarantee quality). Moreover, Debitum token will be used to execute trust smart contracts to ensure transparent and objective trust ratings. Debitum is an existing business in alternative finance for 3+ years. There is a global credit gap for SMEs of more than $1.5 trillion worldwide. We want to disrupt and revolutionize this by creating a new ecosystem - Debitum Network.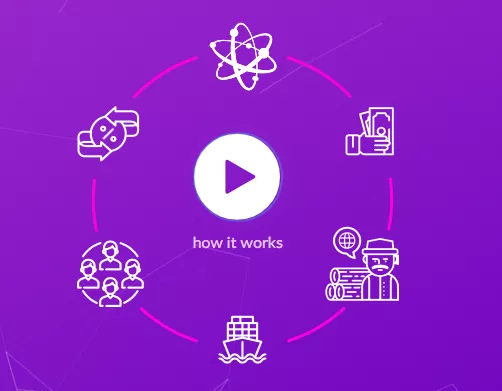 Debitum Project Details
Debitum Network is an innovative hybrid ecosystem for small business financing. Debitum Token intend to decentralize the process that is needed to successfully and efficiently fund small and medium businesses. Debitum is a decentralized lending platform leveraging Blockchain technology to secure and distribute fiat investments into the SME world.
It will be a blockchain and trust based ecosystem joining various players (investors, risk assessors, document validators, insurers etc.) to complete end-to-end financing loop for SMEs. Help us make a description by answering 5 simple questions. View Debitum Token (DEB) price history chart, statistics and other information. Debitum Network always looks ahead and tries to avoid the risks before they arise or worse, get out of control. Having a very strong risk management team and a thorough due diligence process should help investors stay calm with their investments and security of funds.
One of the key elements for risk management with Debitum Network is independent risk assessment parties. Since cases may last for over a year, lawyers want to get paid faster. They buy the promissory notes from the lawyers paying 85% of the amount of the invoice upfront (the rest is to be paid when the case closes) for a daily interest of 0.05%. When the cases close "Cardec Factoring" gets paid on the promissory notes by the RvR.
These are some other terms to define this Debitum Token (DEB) technical analysis page. These are some of the most common queries that impatient or amateur investors have.
This makes Debitum Network unique as we they are probably the only company that uses independent parties for risk scoring of assets on our platform. This is a great advantage as independent risk scoring increases transparency, shows a real risk of investing in a specific asset, and helps to protect investors' funds.
Debitum Network Review 2020 – Investing in a Decentralized P2P Lending Platform
In turn, this will ensure that Debitum Network can continue to grow as a platform and have its good reputation spread around new investors. While doing the 1st and 2nd quarter follow-up due diligence process, Debitum Network's risk assessment team noticed some discrepancies in the financial data provided by Aforti. Specifically, they found a mismatch in Aforti's loan book, profit, and balance sheets. A lot of important questions were asked during correspondence between the two teams, but the answers from Aforti were too vague.
The fact is - no one can accurately predict future of Debitum Token (DEB). All we can do is use various algorithms and run technical analysis of the Debitum Token (DEB) using its historical price data and perform Debitum Token forecast. If the future follows the same pattern as in the past, this predictions/forecast can be very accurate. As per the forecast and algorithmic analysis, the the price of 1 Debitum Token (DEB) will be around $0.0974 in 2025. The price of Debitum Token (DEB) in 2022 will be about $0.0403.
Twitter Stats
With Debitum, you can not only invest fiat money, but you can also invest (and also withdraw) in crypto. This is very interesting for those who have a lot of assets tied up in crypto and for some reason or another are reluctant to switch these assets into fiat money. It would be much better to put those crypto assets to good use and see them grow by investing in a platform like Debitum Network. The crypto market, in general, has gotten hammered in 2018 and hasn't grown much in 2019, so investors in crypto would be very happy to get some returns in the form of interest from loans. I've written quite a bit about P2P investing on this blog, including a long article about my favorite European P2P investment platforms.
DEBITUM TOKEN - DEB/BTC overview
In order to get the money faster, "Cardec Factoring" refinance the promissory notes on the Debitum Network platform for 7% – 8% annual interest rates. The newest partner of the Debitum Network is a good example of how it is possible to align safety with attractive returns. The platform has recently onboarded an invoice factoring company "Cardec Factoring" from the Netherlands.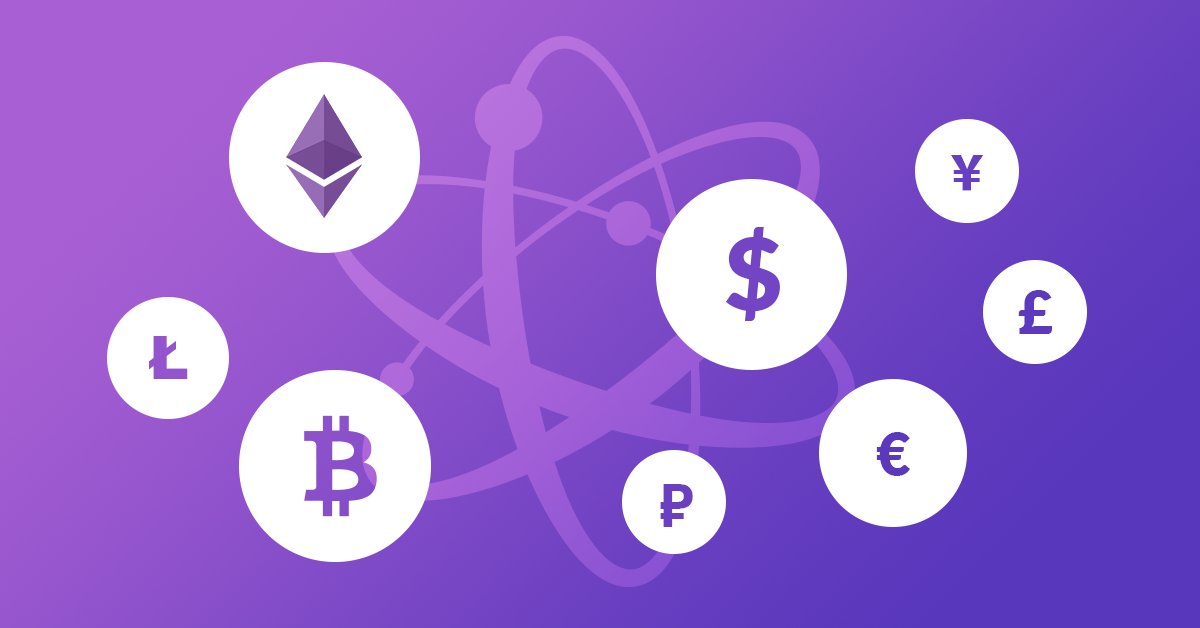 Debitum News
All ecosystem participants use the Debitum Network tokens for Trust arbitrage smart contracts – where Debitum token directly allows individual counterparties and communities to be rated.
They are up close to 100% from their temporary bottom.
Based on DEB token usage within its lifetime for each loan, the total needed to buy DEB tokens will surpass the total ability to sell DEB tokens, thus creating upward pressure on DEB token price.
If the future follows the same pattern as in the past, this predictions/forecast can be very accurate.
You can register on Debitum Network right away and start investing. This weekly blog post details what Debitum Network has done in its' 1st year. We also have a special offer for this week, which will be announced tomorrow. Remember that there are no fees for investing on Debitum Network. There are various assets to choose from, such as factoring, business loans, property and stock.
If companies do not provide this information, they will be rejected as potential partners. Upon receipt of the data, additional questions are sent regarding bad loan redemption opportunities, specific customers, certain payments or processes. If the loan originator is vague with answers to specific questions, those are asked again. If they fail to answer the second time, the loan originator is crossed out as a potential partner.
I'm keeping my #Matrix AI but I will swing trade it for sure. They are up close to 100% from their temporary bottom. I say goodbye to #carvertical #debitum and #ethos may be on the chopping block. After speaking with the Debitum team, here's what I discovered. We also gathering additional information from different sources to make sure we cover all important information or events.
These tokens get distributed to all participants in the transaction; a small amount is deducted as a platform fee. After the Smart Contract is signed a signal is delivered to Fiat facilitator, and the investment funds get transferred from investor to borrower.
After a month of correspondence, Debitum Network decided that it was in the best interest of its investors to remove the assets from the platform. Therefore, all investors got back their investments and returns. Last year, Debitum Network removed Aforti from its platform. Debitum Network bought back the entire amount invested plus interest from Aforti assets and returned it to its investors.
Debitum Network will only use cryptocurrency for other financing cycle related fees. Debitum Network provides an implementation of Community trust arbitrage smart contract. In order to start a service provision community within the Debitum Network users have to implement the Debitum Network Community smart contract interface / API.
The price of Debitum Token (DEB) after 5 years (from today) will be around $0.0974. Seeing today's moment the algorithm says that the price of Debitum Token (DEB) tomorrow will be around $0.0022. If you're the type who likes to read whitepapers, you can find the Debitum Network whitepaper here. I found it very interesting to go through the white paper as it explains how Debitum is attempting to address certain issues with P2P lending by using blockchain technology (Ethereum to be specific). While it was an interesting read, like many other ICOs, the DEB token has completely lost its value since launch, so for those who invested in it, it wasn't such a great investment after all.
Debited Network is a lending ecosystem that connects small businesses, investors and service providers - currently risk assessors. The platform is decentralized as information and services are provided by independent and professional 3rd parties. Debitum aims to create a self-growing network based on trust by uniting fragmented regional registers of business borrower trustworthiness on the blockchain basis. Debitum purpose is to provide an access to the lucrative SME capital market for everyone.
Today, investments in SME debt are profitable, relatively safe, and yet not easy to get engaged into. Debitum Network will directly face and solve this problem. Debitum is striving hard to develop a decentralized and trusted environment for SMEs. They want to create a solution that removes the interference of highly regulated third parties by connecting borrowers, investors, and service providers in the most trustworthy and effective space. The DEB tokens act as fuel for the network and are used by different counterparties for doing payments.
Why are their assets some of the safest investment options available in the market today and still have excellent interest rates? Before signing a contract with a potential lending institution Debitum Network carries out a thorough due diligence process which sometimes takes around 6 months (in the case of "Cardec Factoring"). After having gone through various checks, a lender is eventually onboarded on the Debitum Network. There are some specific Due Diligence process steps that any investment platform has to take before it starts uploading any loans for investment. If these are ignored, eventually bad loans will aggregate, which may cause a platform to go broke sooner or later.
Debitum raised $16.6 million in a crowdsale which started in Jan 2018, price for one DEB at ICO was $0. ATH (All Time High) price recorded in our base is $0.