| | | | |
| --- | --- | --- | --- |
| Mkt.Cap | $ 36.28 M | Volume 24H | 500.65 MDX |
| Market share | 0% | Total Supply | 100 BDX |
| Proof type | N/A | Open | $ 0.0004 |
| Low | $ 0.0003 | High | $ 0.0004 |
DxChain Token Price, Chart, Market Cap, DX Coin Essentials
Data is broken down into pieces and stored on the p2p file network, while corresponding metadata and a hash of each fragment are recorded on chain. A virtual logic layer called the DxChain Storage Layer sits between the DSC and p2p distributed storage to facilitate the distribution of storage tasks, data transfer and verification. The DSC utilizes a Proof of Spacetime (PoST) consensus mechanism. As part of the network infrastructure, DxChain will incorporate decentralized components of Hadoop, a leading open-source utility suite for distributed computing. A tokenized reward mechanism for sharing data will offer access to untapped sources of data, incorporating features such as anonymous sharing and encryption to reinforce user security on the network.
Huge volumes of data and services are currently controlled by only a handful of corporations. For smaller entities, accessing and analyzing large data sets holds enormous potential but remains both technologically and financially prohibitive. DxChain is designed to provide a decentralized solution to this issue with a multi-chain architecture that handles data acquisition, computation and storage on a single network. DxChain is the world's first decentralized big data and machine learning network powered by a computing-centric blockchain.
Community Discussion
Prior to joining AT&T, Wei Wang spent 2 years as the Principal Scientist of Big Data and Parallel Computing at Hortonworks, building and designing a big data platform based on Hadoop. Wei Wang has an additional 2 years of experience as a Data Scientist with Apixio and is a certified Apache Hadoop 2.0 Developer. DxChain incorporates a "chains-on-chain" architecture comprised of a master chain and two side chains; namely, the Computing Side Chain (CSC) and Data Side Chain (DSC). The CSC and DSC communicate with the master chain via smart contracts.
DxChain token is the native token that powers all transactions in its network. Other exchanges might list DxChain Token and can be found by doing a quick web search.
Targeting adoption from the individual up to the enterprise, the success of the DxChain ICO will also rely heavily on a go-to-market strategy involving partnerships beyond Co-founder Allan Zhang's own company. Building a thriving and sustainable ecosystem from the ground up will ultimately depend on a strong user base at both the supply and demand ends. We will be closely monitoring progress indicators to this effect as the project progresses. In turn, QuarkChain will assist with improving the performance of the data and computation chains on the DxChain network through sharding. The two projects also plan to collaborate on building a shared ecosystem of partners and users.
According to the CTO, Wei Wang, a test chain could be launched in the next few months and its official network could be released early next year. View our full suite of financial calendars and market data tables, all for free.
If the project can achieve its vision, the potential can be massive and lots of dApps can benefit from DxChain. James Li, Co-Founder – Experienced in blockchain systems design and architecture. Over 10 years of working experience in network security.
DxChain Token Price Chart US Dollar (DX/USD)
However, on occasion, we might also rate a well-hyped project that does not meet our personal investing criteria. Please see our detailed disclaimer to the right (on desktops) or below (on other devices). Learn more about the DxChain ICO from our Telegram Community by clickinghere. As a Top 10% rated ICO, we will look to make a small bet on the DxChain ICO.
Token Holders
The chart below shows how search volume has changed for the phrase "DxChain Token Token" over the last 90 days. Master's degree from East China Jiaotong University, previously worked at Meitu Blockchain. Focused on the fundamental blockchain technology. Work on DxChain's consensus algorithm and data storage module optimization.
Short crypto updates
Bring DxChain more innovative thinking and energy. Experienced in research and development of multiple blockchain projects. will in charge of the Smart Contract and File Contract module, promote DxChain's technical realization and landing in the business field. Graduated from San Jose State University, has a keen interest in blockchain technology, served as an instructor for related courses several times.
As an initial MVP demo of DxChain, Rocky Mountains demonstrates storage and retrieval of files on a 5 node network. The demo also introduces the mining and storage functionality of nodes, and the successful upload and download of a test file.
You can also exchange one DxChain Token for 0.
The distributed computing space is rife with contenders such as Golem, iExec, and Sonm.
The information on this website (including any websites or files that may be linked or otherwise accessed through this website) is provided solely as general information to the public.
DxChain is based on a chains-on-chain architecture which includes one master chain and two side chains.
Past performance is not necessarily indicative of future results.
It is not possible to buy most cryptocurrencies with U.S. dollars. Bitcoin, Bitcoin Cash, Ethereum and Litecoin can be purchased with U.S. dollars using Coinbase.
Even though the chains are interconnected through smart contracts and microservices, each side chain operates its own consensus mechanism. The platform integrates components of Hadoop, such as high-level language support for data analysis and a framework for machine learning, combining proven data processing tools with the benefits of blockchain. CoinGecko provides a fundamental analysis of the crypto market. In addition to tracking price, volume and market capitalization, CoinGecko tracks community growth, open-source code development, major events and on-chain metrics. DxChain blockchain is deployed for business intelligence and financial crime detection.
The novel concept, solid track record of the team and timely release of the Alpha MVP before the public sale make the DxChain ICO a standout project. In the protocol realm, the partnership with QuarkChain is highly strategic, as DxChain will benefit from the success of a project that would otherwise make for more competition. To test the product in a real use case scenario, DxChain plan to launch a dApp via Trustlook rewarding users for sharing behavioral data, which will in turn be analyzed and utilized by partner companies. The partnership with Trustlook provides a channel to streamline acquisition of users via an existing, successful product- a crucial element most competing projects lack.
Bachelor's degree from Fudan University and Master's degree from University of Arizona. Dedicated in next generation blockchain infrastructure and distributed storage system.
Experienced in blockchain system design and architecture. Founder of Trustlook and a serial entrepreneur.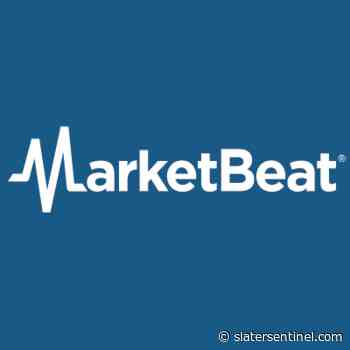 World's first decentralized big data and machine learning network powered by a computing-centric blockchain
James Li (Co-Founder) spent over a year as the Manager of the Mobile Department at Trustlook before joining DxChain full time. He has over 12 years of experience at nCircle Network Security as a Principal Security Engineer. Prior to that, James spent 5 years as a Senior Software Developer at Lucent Technologies. serves as an Ethereum-compatible, immutable ledger to record asset-related transactions on the network. After data processing tasks are completed, transaction, state and receipt information is stored on the Master Chain via an accounts-based model.
Blockchain Stats
Cryptocurrencies and blockchain are emerging technologies that carry inherent risks of high volatility, and ICOs can be highly speculative and offer few – if any – guarantees. We strongly recommend that you consult a licensed investment advisor or other qualified financial professional of your choosing if you are seeking investment advice on an ICO or other investment. Crypto Briefing provides general information about cryptocurrency news, ICOs, and blockchain technology.
Taosheng Shi, Blockchain Engineer – Over 10 years of experience in distributed system research and development. Previously worked at NOKIA as innovation manager for 5 years conducting R&D in data warehousing and radio cloud platforms providing expertise in big data integration, data warehouse architecture, etc.