The EtherDelta Token (EDT) is the platform token for the EtherDelta cryptocurrency exchange. The instrument, as well as the exchange, are well covered in controversy. At the time of this writing, neither the token nor the exchange are associated with transparency or a significant interest from investors. EtherDelta started as one of the most promising decentralized cryptocurrency exchanges. However, a series of shady events took place, which slowly made it lose ground. The main thing that triggered the exchange's downfall was its purchase by unknown Chinese owners and a following hacker attack in December 2017. The cybercriminals managed to steal approximately 308 ETH. The new owners tried to avoid publicity to mitigate the users' unrest. Another questionable decision from their side was the idea to launch an ICO with the platform token – EtherDelta Token (EDT) soon after the hacker attack. According to official information from EtherDelta's website, the EtherDelta Token (EDT) was designed to replicate the functions of Binance's BNB token. Or in other words – to allow users to pay for transaction fees. The exchange, on the other hand, intended to diversify the use of the token according to the following allocation – 35% for System Development & Operation, 50% for Marketing & Promotion, 15% for Emergency fund. However, at the time of this writing, the official website is no longer accessible to confirm the initial idea. The EDT ICO had the following characteristics: Total supply of the token: 750 000 000 Token sale hard cap: 750 000 000 Rate ETH/EDT: 1:8500 Min 0.1 ETH However, due to multiple factors, such as the poorly structured whitepaper, lack of transparency or public statements from the new owners, and the timing of the ICO (a few days after the hacker attack), the event was presumed by investors as an alternative way to steal from them. This undermined the future of the EDT, and its ICO reached just 3% of its hard cap. Over time, the owners of the exchange came out with other questionable decisions that also contributed to the failure of the token. For example, at first, the EtherDelta exchange was one of the preferred places for ERC-20 token launches. However, the new owners toughened the rules and introduced a requirement for issuers of new tokens to buy EDT and hold it on deposit. The size of the deposit should have been equal to 1 – 3% of the total capitalization of the project, at the time of listing. All this slowly drove investors, interested in the token, away and contributed to its failure. Through the years, EtherDelta was a subject to several investigations, including one from the SEC (in November 2018, the founder, Zachary Coburn, was charged with operating an unregistered exchange) and one from the Chinese police. The latter was due to an alleged exit scam, organized by the Chinese owners of EtherDelta. According to the allegations, the owners of the exchange had organized an EDT token sale with the primary goal to fund an exit scam and close shop afterward. Over time, the EDT lost even the few supporters it had which is why the trading volume dropped so significantly. At the time of this writing, the public opinion towards the token is also very negative with forums like Reddit and Bitcointalk full of user discussions about the risks, associated with investing in EDT.
| | | | |
| --- | --- | --- | --- |
| Mkt.Cap | $ 0.00000000 | Volume 24H | 0.00000000EDT |
| Market share | 0% | Total Supply | 1.5 BEDT |
| Proof type | N/A | Open | $ 0.00000000 |
| Low | $ 0.00000000 | High | $ 0.00000000 |
The Complete Beginner's Guide to EtherDelta Review 2019
The team has also included an "escape hatch" that allows users to withdraw directly from the smart contract after a set period of inactivity. As a result, even if the IDEX servers were to become unavailable users can still withdraw their funds. However, IDEX is a solid platform with a good level of trading volume and is well positioned to stay ahead of its competition due to it being a popular destination to trade coins recently released from tokens sales. Etherdelta is a new kind of exchange, a decentralized exchange.
From what I've read, fake tokens cannot be sold on centralized exchanges. But apparently it is possible on etherdelta because they are a decentralized exchange. Given Idex is also a decentralized exchange, I'm hesitant about using it.
What is the drug Dex?
MyEtherWallet (MEW) is a free, open source tool for creating wallets that work with the Ethereum platform. When it comes to storing ether (ETH) tokens and other digital assets issued on the Ethereum platform, MyEtherWallet is a solution that is easy to use and offers a lot of flexibility.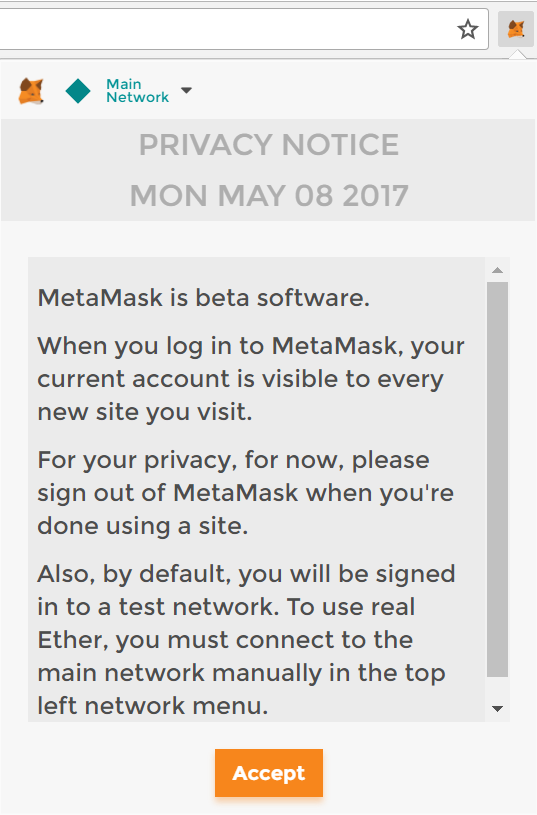 In addition to this, it appears that EtherDelta is under new management after being sold by its original founder Zack Coburn. The new team has incorporated a number of unpopular changes which included an ICO, and charging projects in order to have their token listed on the exchange. Users are also complaining of a change in fee structure with some being met with a notice declaring that they must pay fees well in excess of the amount outlined in the reddit post.
It is a decentralized exchange so if you need to import your wallet then you need to provide your address and private keys. It is just like etherdelta wherein if you need to trade then you just import your wallet and then deposit your coins there and then trade.
Clicking one of these will load it up and you can view the price chart and depth chart on the right along with other information such as last price and 24 hour trading volume. IDEX also makes use of full private key encryption and also allows users to trade via Metamask and Ledger wallets. The team behind IDEX have benefited from the demise of EtherDelta and have also implemented a number of key features that allow IDEX to stand out. people use it with metamask as well, but i think we cant trade tokens from metamask using the MEW wallet until we send it to a metamask wallet which is a waste of gas. But are we missing something here , isnt decentralised exchange suppose to do that , like a few wallets also these days offer to exchange coins inside of the wallet, they have your private key for sure.
How to withdraw your tokens from IDEX
A bitcoin exchange is a digital marketplace where traders can buy and sell bitcoins using different fiat currencies or altcoins. Decentralized currency, peer-to-peer money, and digital currency all refer to bank-free methods of transferring wealth or ownership of any other commodity without needing a third party.
To participate in an ICO you need cryptocurrencies, usually Ether or Bitcoin. If you don't own cryptocurrencies, you will first need to buy some.
Using either Metamask or a Ledger Nano hard wallet are the safest options as your private keys are not exposed on the site and are therefore not susceptible to DNS hacks. Trading Options – IDEX provides a good range of trading options and users have access to supporting limit and market orders, gas-free cancels and the ability to fill many trades at once. But for now i guess it will be safe to just create a new wallet there and send only those tokens which you want to trade.
Hardware wallet integration is one of the greatest added benefits of using a decentralized exchange like IDEX. Using a Ledger to trade on IDEX insulates you from risks like malware and phishing attacks.
What Is Decentralized Currency?
Now I am trading with decentralize digital currency exchange DEEX. IDEX also incorporates the AURA token, the native currency that encourages users to stake the coin and help support the network. The AURA token enables stakers to earn a share of fees generated by IDEX and other Aurora products. By staking AURA, node operators will be rewarded proportionately to their percentage stake, and 50% of fees have been allocated to be paid to AURA stakers. Traders will also be able to utilize the Boreal coin as a payment for trading fees or as a stable base currency.
How do I use IDEX?
Bitcoin forks are defined variantly as changes in the protocol of the bitcoin network or as the situations that occur "when two or more blocks have the same block height". A fork influences the validity of the rules.
Placing Your Own Order on ForkDelta
Your wallet balances, the trading chart, order book, trading pairs, and other tools are all displayed on a single page. It may seem overwhelming at first to have all of this bunched together, but we'll be going over each component below–and having everything on one page actually makes exchanging a breeze. Forkdelta is safe platform to trading but very slow, never import your Mew account to Forkdelta, some of my friends lost their coins because of it.
As a result, even though it may technically be safe to use, it isn't recommended for new users. To withdraw your coins you need to first withdraw your bought coins from the site's inner wallet to your accounts ethereum wallet. The exchange features a chat box where users and support team alike can answer queries and concerns. The exchange's FAQs page is quite thorough and comprehensive, as well.
A decentralized exchange is an exchange market that does not rely on a third-party service to hold the customer's funds. Instead, trades occur directly between users (peer-to-peer) through an automated process. The site should still be safe to use, as users hold their own funds within the exchange's smart contracts, and if you didn't reveal your private keys on the fake Ether Delta website then you are protected from hackers.
Ethereum is a popular depositing currency for many C2C platforms so holding large amounts of it can be beneficial.
Etherscan is the leading BlockExplorer for the Ethereum Blockchain.
Privately owned banks lend money to governments at interest, creating the debt-based economy that led, among other things, to the global financial crash of events which themselves precipitated the creation of Bitcoin.
As a result, EtherDelta is technically more secure than centralized exchanges, which hold your private keys, and allow anyone access to your funds if they can gain access to your exchange account.
i just found out about IDEX and used it with no problems.
As what I have heard, FD is the second coming of ED to avoid the hacking of the late. Base on my previous trade its safe same procedure as Etherdelta its the the forkdelta is the fork as I would compare not because of the word delta in it. After you receive your tokens in your MetaMask – or MyEtherWallet, or Parity – address make sure to transfer these to more secure wallet.
Why is exchange decentralized?
There are a few options when it comes to cryptocurrencies with some of the top platforms including: Coinbase, Kraken, Bitstamp, Gemini, Binance, and Bitfinex. All of these exchanges offer ethereum. One of the biggest considerations for choosing a cryptocurrency trading platform is the type of exchange.
Your private key is easy to hack when you import your account to Forkdelta. As my experience, i never get scam with etherdelta though i use my private key to unlock account in etherdelta. Generally, do not trust any third party to 'store' your coins or tokens. Use third parties (e.g. exchanges) for trading only and move them back in your own (offline) wallet afterwards.
Unlike EtherDelta (or other DEXs), though, IDEX leverages its smart contracts to manage transactions for its users. You'll still sign off on a transaction with your private key, but the exchange itself will broadcast the transaction to the Ethereum blockchain for you. This allows the exchange to update account balances and order books in real time, while also managing the flow of network transactions to reduce friction. This gives IDEX the user experience of a centralized exchange without sacrificing the security and user control of a decentralized exchange. In addition, the exchange's smart contracts keep funds safely locked until the private key signs a transaction to transfer them.
EtherDelta and ForkDelta: A Brief History
How do I sell on EtherDelta?
To deposit tokens or Ether, simply send them to your ForkDelta smart contact address. With this, the tokens become visible in the balance section of the user interface of the platform. When looking to trade on ForkDelta, simply put in your order in the order book and trade at whatever price that suits you.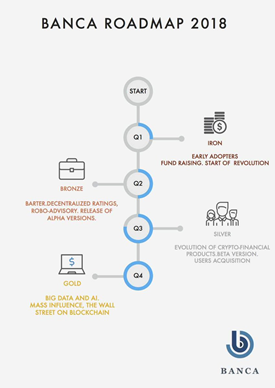 Another advantage to the decentralized model is the privacy it provides. Users are not required to disclose their personal details to anyone, except if the exchange method involves bank transfers, in which case your identity is revealed only to the person that is selling or buying from you. The most obvious benefit to using a decentralized exchange over a centralized one is their "trustless" nature. You are not required to trust the security or honesty of the exchange since the funds are held by you in your personal wallet and not by a third party. However, even at its peak EtherDelta was not the easiest site to use and was definitely not new user friendly.
In cryptocurrency a DEX is a Decentralized peer-to-peerExchange. It is a place where people can trade cryptocurrencies directly without a middleman.
IDEX Exchange Review
How do I sell ICO tokens?
Click "Unlock Wallet" in the upper right corner of the nav bar and select "Keystore File" or "Private Key."
To do this you go to "Transfer" and enter the amout of the coin you want to transfer and right next to that box you enter the ethereum address the coins will be sent to and click transfer. Still, this model has its drawbacks, namely that it makes the exchange not completely trustless. You still control your private keys, but you're relying on the exchange to execute trades for you, leaving the final step of the process somewhat centralized. Thankfully, the IDEX has introduced the AURA token and their new staking model to solve this issue, so expect the exchange to become even more decentralized as 2018 progresses. Thus, the taker fee could be more than 0.2% depending on the network's traffic.
Once you sent your ETH or DAI from your wallet to the exchange you are free to make trades and utilize all the charting functions, and trading features. To create a new wallet on the exchange, you can enter a password and IDEX will generate a private key and produce a downloadable JSON File for you to save. I am staying away from such site as private key is your personal password sort and if you share it you are exposing your wallet keys and can be very harmful . So better not to register on any site which does ask for the private keys and better to register on other better exchanges which does exists. Thats why it has the option to use metamask and other wallets.
A Complete Guide to Using ForkDelta (and its Connection with Etherdelta)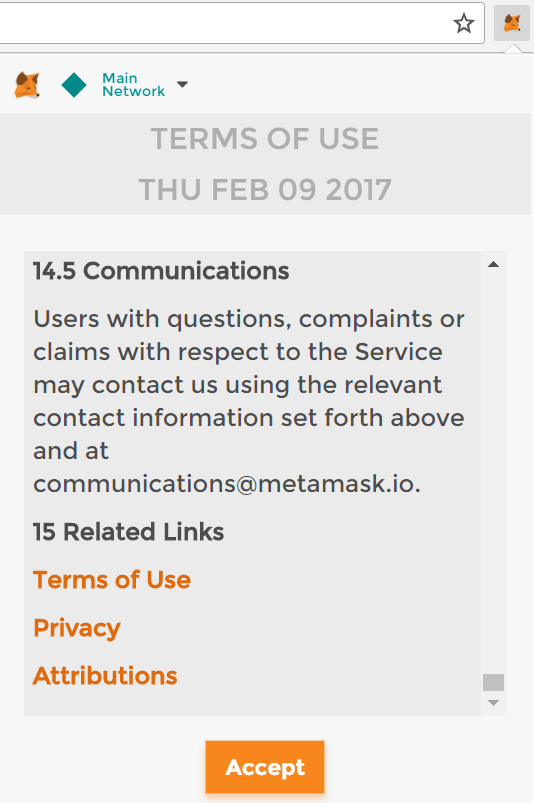 Ethereum is also backed by multiple Fortune 500 companies and is being used by multiple financial institutions. For all of these reasons and more, many investors are rapidly adding ETH to their portfolios. As a result, IDEX is a good option for anyone looking to purchase ERC-20 tokens that may be difficult to find on other exchanges. In order to access the exchange most securely, it's wise to use the Metamask browser extension or make transfers via a Ledger hardware wallet. In addition, private keys are only accessed locally to sign transactions and when users sign out; their private keys are destroyed from memory.
The platform also incorporates Metamask and the Ledger Nano hardware wallet, and this adds a key additional layer of security as both methods allow users to trade on IDEX without having to reveal their private keys. With any cryptocurrency website, there is always the possibility of a domain name service provider being compromised, or of the URL being hijacked. However, as there is no requirement to manually enter your private keys the threat of being compromised is greatly diminished. Functionality – The IDEX platform uses a simple but well designed interface, and incorporates features such as TradingView charts and encrypted wallets. IDEX provides a fast and user-friendly trading experience and also utilizes an off-chain trading engine that works alongside an Ethereum smart contract.
Most centralized, and some decentralized, markets use fiat currency—or physical money issued by a central bank, like U.S. dollars. Decentralized currency is used primarily in the virtual markets. Two examples of decentralized currency are bitcoin—the "coinage" used on the Bitcoin platform—and ether—used on Ethereum.
Once you've got funds on the exchange, you can start trading. IDEX allows you to create market/limit orders, and unlike other DEXs, you can cancel trades without paying gas.