Low/High
$20.264 - $21.091
Ethereum Classic is an attempt at keeping the Ethereum blockchain unaltered by the part of the community that opposed the hard fork and the return of The DAO funds. It started trading on Poloniex and is getting more and more traction.
The Ethereum Classic mission statement is:
"We believe in decentralized, censorship-resistant, permissionless blockchains. We believe in the original vision of Ethereum as a world computer you can't shut down, running irreversible smart contracts. We believe in a strong separation of concerns, where system forks are only possible in order to correct actual platform bugs, not to bail out failed contracts and special interests. We believe in censorship-resistant platform that can be actually trusted - by anyone."
Our block explorer data: total coins supply, total network hash rate, last block number and total difficulty are freely provided by https://gastracker.io/
In 2017, the Die Hard fork was implemented in ETC, removing the Ethereum difficulty bomb. Currently, there are no plans to move to Proof of Stake like Ethereum, although developers at the IOHK institute are developing a new PoS protocol for Ethereum Classic.
| | | | |
| --- | --- | --- | --- |
| Mkt.Cap | $ 2.95 B | Volume 24H | 734,541.00ETC |
| Market share | 0% | Total Supply | 0.00000000ETC |
| Proof type | PoW | Open | $ 20.43 |
| Low | $ 20.26 | High | $ 21.09 |
Ethereum Classic
Coinbase, alongside some other exchanges, decided to halt the transactions of Ethereum Classic. The ETC price dropped around 7% which is not such a huge drop in the cryptocurrency market. The development team of the coin confirmed that the attack took place. ETC is as a blockchain continues the original network of the Ethereum platform.
51% attack refers to an attack on a blockchain – usuallybitcoin's, for which such an attack is still hypothetical – by a group of miners controlling more than 50% of the network's mining hashrate, or computing power. The attackers would be able to prevent new transactions from gaining confirmations, allowing them to halt payments between some or all users. They would also be able to reverse transactions that were completed while they were in control of the network, meaning they could double-spend coins. CoinGecko provides a fundamental analysis of the crypto market.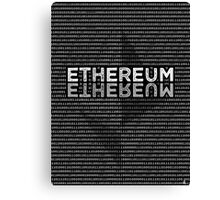 To really understand why ETC exists and why it's got so much potential, you'll need to know understand where it came from. Bringing you news, analysis, opinion and insight from the fast-moving blockchain world. Our team of journalists and contributors cover the likes of cryptocurrencies, wallets, exchanges and ICOs across a wide range of sectors including retail, fintech, banking and gaming. We go beyond the press releases and marketing hype to tackle all the industry topics that matter. There are links to the Ethereum Classic declaration of independence, a guide to Ethereum Classic, and network stats.
#4. TradingBeasts Ethereum Classic Price Prediction for 2019, 2020, 2022
Bitcoin Cash in that its value will forever be tied to Ethereum, regardless of each project's philosophical or technical differences down the line. It's also not the only Ethereum fork, which include EtherZero, EthereumFog, Ether Gold, and EtherInc. Ethereum Classic emerged as a split version of the Ethereum's Blockchain, the other being Ethereum itself. The split occurred following a hack on Ethereum in June 2016, where $50 million worth of funds were stolen.
What is the smallest unit of ether?
"Bitcoin's price can be anywhere in 5 years, from $10,000 to $100,000," stated Joe DiPasquale, CEO of cryptocurrency fund of hedge funds BitBull Capital. "An exact prediction is hard to provide because there are numerous fundamentals that are likely to change between now and 2023."
Ethereum is a fork of Ethereum Classic that reversed the results of the DAO hack. The two projects are now run by different development teams with the Ethereum Classic team and supporters believing that a blockchain should stay immutable no matter what. Ethereum Classic consists of a cryptocurrency (ETC), a blockchain ledger, and an ecosystem of applications and services that run on top of it. A crypto-currency with smart contracts which respects immutability and neutrality.
How much is ethereum coin today?
As of the end of 2017, there were about 96 Million Ether in circulation and 5 New Ether are created with each block, meaning 5 Ether are created about every 14-15 seconds. There is no cap to the Ethereum Blockchain.
All content provided herein our website, hyperlinked sites, associated applications, forums, blogs, social media accounts and other platforms ("Site") is for your general information only, procured from third party sources. We make no warranties of any kind in relation to our content, including but not limited to accuracy and updatedness. No part of the content that we provide constitutes financial advice, legal advice or any other form of advice meant for your specific reliance for any purpose. Any use or reliance on our content is solely at your own risk and discretion.
Explore more about how and where Blockchain Technology is making headlines! Away from the cryptocurrency, BTC Wires has got something for you out of this world of fascinating fancies and ideas. While it is true that the hard fork went against the immutability, but the circumstances around the change need to be considered. The DAO attack stole of the one-third of the DAO's ether supply which in turn had 14% of the world's ether.
Can you mine ethereum Classic?
Definition of 51% Attack 51% attack refers to an attack on a blockchain – usually bitcoin's, for which such an attack is still hypothetical – by a group of miners controlling more than 50% of the network's mining hashrate, or computing power.
In addition to tracking price, volume and market capitalization, CoinGecko tracks community growth, open-source code development, major events and on-chain metrics. The network users are damaged because of losing funds, but not the network itself. As crypto that stands on the immutability of blockchain as a core principle, no forks or reorganization happened to restore the funds. In January 2019, the Coinbase cryptocurrency exchange announced that it detected a double spend attack on ETC. Such an attack can be performed only if 51% of the network is owned by one entity or a cooperating collective.
What does ETN stand for?
Just like Ethereum, it provides a value token, or "altcoin", called "classic ether" which is used to pay users for products and services, and as a transaction fee when using decentralized apps and smart contracts.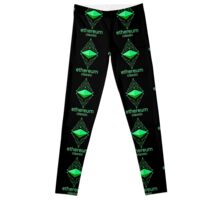 At the time, the DAO had a massive percentage (around 14%) of the total amount of Ethereum in existence. With $50 million, about a third of the DAO's initial funds stolen, the DAO and Ethereum communities went into disarray. They rapidly started scrambling for solutions to this problem.
The entire ecosystem of Ethereum works on the basis of smart contracts. For the uninitiated, smart contracts are basically how things get done in the Ethereum eco-system. To put it in layman terms, smart contracts are automated contracts that enforce and facilitate the terms of the contract itself.
Still, Ethereum Classic will forever enjoy the support of those who back its philosophical stance, and organizations able to successfully monetize this group can find success. Ethereum Classic gained a headstart in marketplace, developer, and wallet support because of its ties to Ethereum. On a philosophical level, the difference between ETC and ETH is that ETC represents a belief in truth, while ETH represents a belief in justice.
Bitcoin Peaked 2 Years Ago. Here's What Has Changed Since Then.
Ethereum Classic (ETC) is, as the name would suggest, the first Ethereum still using the original blockchain. The two cryptocurrencies not only share the same name but also share an interesting story that is one of the most pivotal events in all cryptocurrency history.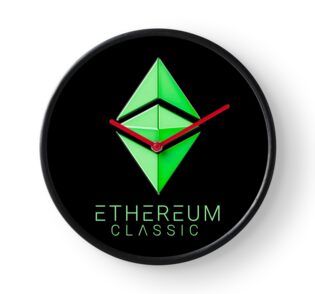 So, let's dial back the clocks and check out some of the most critical points in not just Ethereum history, but cryptocurrency in general.
Well to begin with, it is a Classic network, so the chances of any more forks are next to none.
But even though the attackers exploited the DAO code, not Ethereum's, Ethereum still had to pay for its reputation and loss of market cap because of its relationship to the DAO.
The only thing is, it was, and that created the entire storm that split Ethereum into Ethereum and Ethereum Classic.
But before answering what ETC is, I think it is important to know about the events which lead to the creation of Ethereum Classic.
Two years after the Ethereum project launch, the Ethereum community thought of launching the DAO.
Ethereum Classic Wallets
Can you double spend bitcoins?
Double-spending is the result of successfully spending some money more than once. Bitcoin users protect themselves from double spending fraud by waiting for confirmations when receiving payments on the blockchain, the transactions become more irreversible as the number of confirmations rises.
This battle is fascinating because it's an ethical and an ideological one. The way the hard fork in Ethereum is supposed to work is that it's a branch that separates from the main block chain at a particular point (in this case right before the DAO attack). Up until that point (block 1,920,000) the old chain and the new chain is the same, but immediately after the hard fork, the two chains become completely different entities.
Users may use any compatible wallet to store, exchange, and spend these tokens. The Ethereum classic is a blockchain platform for the next generation for new internet infrastructure. The way information and value is shared in the digital economy can be dramatically improved, thereby releasing trillions of dollars in untapped economic surplus. Ethereum Classic (ETC) made a real difference and improved its blockchain to the high standard. The ETC Labs had meanwhile been an important factor in Classic's development into a powerful asset.
Ethereum Classic represents the original chain state, including transaction validation for the stolen DAO funds, championing immutability. Ether Classic, the platform's native token, is used to pay miners for validating transactions and executing smart contract programs. $50 million of it was illegally drained during a June 2016 hacker exploit of the DAO-ETH exchange system. Ethereum's price plummeted in the aftermath, and the hard fork was proposed to prevent the Denial of Service (DoS) attack that could result from a soft fork.
Reasons to Invest in Ethereum Classic
Is ethereum a good investment 2019?
The smallest unit is a wei and there are 1,000,000,000,000,000,000 of them per ETH.
The market cap for ETH currently stands at a staggering $24 billion and is currently the 2nd most expensive cryptocurrency in the world behind bitcoin. This is why, to many ETC sympathizers, the hard fork is a convenient cop-out, if you are changing the entire chain by one hack then that completely defeats the purpose of Ethereum in the first place. You are proving that the blockchain can be affected by human whims. And this has resonated with a lot of "crypto-idealists." Some pretty big hitters like Barry Silbert, the CEO of Grayscale, have gotten behind ETC.
The way DAPPs were to get approved had a pretty straightforward process. First, they would have to be white-listed by reputable figureheads in the Ethereum community who acted as curators. Next, the DAPPs would be voted on by those who held DAO tokens.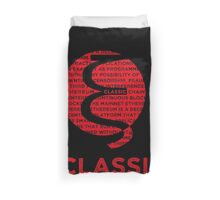 Since then, $50 million was stolen by an unknown hacker or hackers, and this resulted in two distinct camps of people in the cryptocurrency world being formed. Ethereum Classic is one of the purest projects in the crypto space.
Ethereum Classic also provides a value token called "classic ether", which can be transferred between participants, stored in a cryptocurrency wallet and is used to compensate participant nodes for computations performed. Gas, an internal transaction pricing mechanism, is used to prevent spam on the network and allocate resources proportionally to the incentive offered by the request. Ethereum Classic is an open source, decentralized, blockchain-based distributed cryptocurrency platform that runs smart contracts. Based on the principle of "Code is Law," smart contracts are self-executing autonomous digital applications which are capable of running on their own as programmed.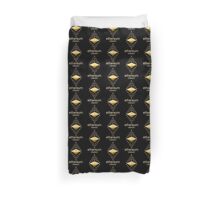 Both have a place, but they're both also facing massive competition from more advanced blockchain projects. Developers are using it, however, so Ethereum Classic is neither vaporware nor a ghost town.
So a hard forkwas implemented on the Ethereum blockchain at Block to refund the loss of the DAO investors. The hard fork made the hacked transaction invalid, and a new version of the blockchain was formed.
DAO was one of the earliest and biggest applications being built on Ethereum's platform, and it resulted in a mess. Shortly after, a flaw in the DAO's code was exploited by attackers and more than $50 million was drained out of the DAO's funds. Two years after the Ethereum project launch, the Ethereum community thought of launching the DAO.