Feathercoin is based on Litecoin, which is safeguarded from the effects of Bitcoin ASIC mining until now. It has a block reward of 200 coins and will have a total of 336 million coins. The start block reward was 80 coins and halves every 840,000 blocks. The coin has 336 million as a hard cap and the block target is 1 minute - difficulty is damped at 25%. Feathercoin is a UK Oxford based initiative and as such has a following locally with some merchants accepting the currency. The website also has its own shop where you can post and sell goods for FTC - or Feathercoins.
| | | | |
| --- | --- | --- | --- |
| Mkt.Cap | $ 1.13 M | Volume 24H | 242,099.00FTC |
| Market share | 0% | Total Supply | 336 MFTC |
| Proof type | PoW | Open | $ 0.0040 |
| Low | $ 0.0037 | High | $ 0.0049 |
Feathercoin
Crypto Airdrops coin prices
The Feathercoin API (Application Program interface) is a set of function calls you can make to the Feathercoin server to return the status of various parameters, such as difficult, block height. Checkpointing was originally built in to Bitcoin in order to prevent dishonest people reversing transactions and taking back the money they had sent. Feathercoin developers have ensured P2Pool has a compatible version for Neoscrypt, that has extensive instructions on how to run your own private pool or an online P2Pool node. eHRC uses the standard Bitcoin protocol to calculate the the next block difficulty, but adds 2 extra historical block look ups, or block average times to calculate the new difficulty more accurately. Feathercoin development is already moving on to including FTC facilities in 0.11 core series, whilst maintaining and refining the 0.9.x as a bridge.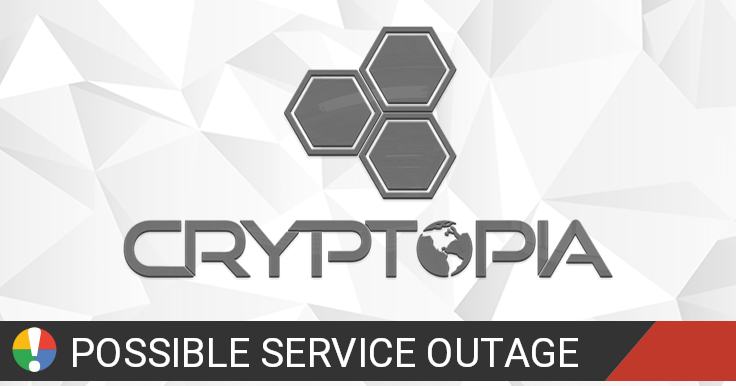 Namecoin is a decentralized open source information registration and transfer system based on the Bitcoin cryptocurrency. It is still worth considering using Bitmessage to send your public address keys, although that is mostly about privacy not extra security.
When the sync is completed, you will see a tick. Cryptocurrency tries to take the validation out of the hands of centralised middlemen and allows anyone to participate. Agreeing on the software that controls the system being the consensus that is agreed prior to transactions taking place.
Stealth addresses were developed for Feathercoin out of the discussion of producing Private Blockchain Addresses or Dark Blockchains [Ref 3]. Feathercoin, like Bitcoin has an open Blockchain or public register, in order to prove that the technology works and the correct transfers took place.
Open receive addresses on the Wallet menu and right click on the address with the comment. Comments of up to 40 characters can be included in the Feathercoin Blockchain. The cost of a comment has been set at 10 times the dust, or minimum block transmission value, currently that is 0.1 FTC.
When you send coins to someone else, the wallet client chooses "randomly" which of your addresses will send the coins. By activating coin control you can exactly choose, which of your addresses will be the sending addresses. And even more specific which of your unspent outputs will be the sending inputs.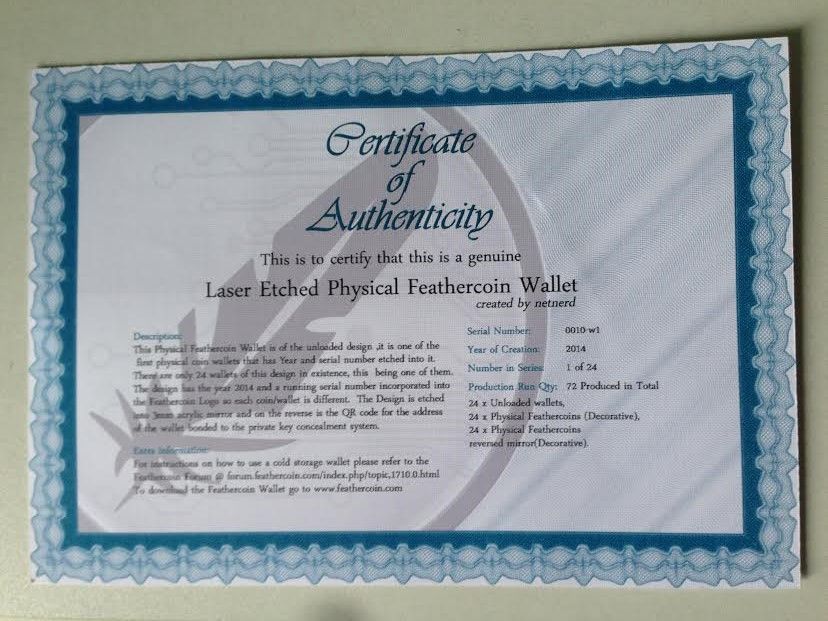 The guide is applicable to other Feathercoin-qt versions and other alternative currency wallets, such as Bitcoin or Litecoin, which have similar features and operations. All of your users will see their own payment statistics as a member on gourl.io too. Your website visitors will need to send you a set amount of cryptocoins for every file download, which they make from your website. You can use the received cryptocoins to support your website, etc.
Those private keys are normally stored in the wallet.dat however, they can be extracted and printed out. By printing out your own Feathercoin wallets and generating your own addresses, you can minimise your exposure to hackers as well as untrustworthy people in your home or office. Just transfer your Feathercoins to your new wallets, and use common sense to keep your wallets safe the way you would ordinary cash. If you are just receiving FTC, that is handled on the blockchain and you wallet scans and calculates for transactions for address, as you synchronise the wallet.
Stealth addresses are a way for a payer and a payee to have a private exchange of funds. Vertcoin was the first cryptocurrency to develop the Stealth Address, also referred to as the SX address.
hank / feathercoin-wallet
It has a block reward of 200 coins and will have a total of 336 million coins. The start block reward was 80 coins and halves every 840,000 blocks. The coin has 336 million as a hard cap and the block target is 1 minute - difficulty is damped at 25%. Feathercoin is a UK Oxford based initiative and as such has a following locally with some merchants accepting the currency.
Now the transaction is signed by two private keys. Batman can simply click "Send" to broadcast the transaction. If there no problems found then the newly created Multisig address can be found on "Addresses". A .msa file is created which is sent to the other parties in the transaction. Click on Wallet Send and click on the MultiSig button.
Feathercoin was introduced with a view to experimenting, expanding, and creating a new Blockchain technology where everyone can participate.
Version 0.8 will be deprecated once the automatic 0.11 fork is completed.
This is a safety feature to stop malicious users from trying to force clients on to a different blockchain.
Checkpointing offers some protection against attackers but only up to the last checkpoint.
Feathercoin is a long established blockchain [Ref 2] with a reputable open development and Bitcoin / Satoshi community ideal. The most extreme example of which is successfully hard forking the Feathercoin blockchain to an ASIC resistant hashing algorithm (Neoscrypt). When you download a wallet it includes the two parts, a ledger or blockchain containing information on transactions going to and from an address. It also contains software to initiate and check transactions on the system are within the validation rules, i.e. do the bookkeeping. Send and Receive Feathercoins to an Address, a Stealth Address, URI text document or graphical QRCode.
At the bottom right corner of the wallet window is the circular animation which shows the speed blocks are arriving. If you mouse over it will tell you how many blocks it has got to go and how long ago the last transaction was it has got to.
Feathercoin P2Pool

Input the public key from your wallet addrss and the public from the other wallet involved in the Multi-Signature. Click on Wallet menu item to create your address and extract if from the receive menu.
Further details and an example of how to set up and use a MultiSig address is included later in the guide, under menu options. Right click on the transactions to show the transaction drop down. In this case copy address to clipboard is highlighted so you simply paste that into a document for someone to send funds to that address without having to remember a large address. When you have a lot of transactions you can use the filters bellow the buttons to restrict which ones are shown, by time period, search for recipients / senders or a specific address.
The process can be used with Feathercoin or any bitcoin based blockchain to perform "Notary" without any third party involvement. Clients will only accept the blockchain that has the corresponding block number and hash defined in the code. Checkpointing offers some protection against attackers but only up to the last checkpoint.
The idea is to make it simple to accept Feathercoin if by wrapping all the technology in a simple handle held device. The Feathercoin Open Map project is a fork of the popular CoinMap.org designed to show merchants accepting FTC as a payment. Pools or other servers can run their own instance of the map.
The two people, or wallets need to supply the addresses or public keys. Multisignature (often called MultiSig) is a form of technology used to add additional security for crypto-currencies transactions.
In that case the old back-ups are still valid, so new backups are not required. The first time the wallet is run, or if it has been offline for a while, it will need to synchronise or get up to date with the latest blockchain. As the wallet finds other wallets or peers on the feathercoin network, it will ask them for previous blocks and gradually build up a copy of the block chain.
Previously FTC use / was based on the Litecoin framework, which was one step away. Lizhi has spent the last year re-writing the Feathercoin code, adding new features, developing and testing the core series.
Input the height of Transaction Block numbers through which to search for your transactions. The claim is trade any leading blockchain asset for any other. Stealth addresses are converted to their "actual address" in the wallet. View some basic system information about your wallet. Feathercoin records a system information log called debug.log in the .feathercoin or home directory.
A paper wallet generator allows you create addresses and store them without installing the coin software or wallet to a computer or downloading. Now Feathercoin addresses and their corresponding private key can be conveniently generated in a web browser. Example of php code (Feathercoin Pay-Per-Download Payment Gateway) for your website.
Automatic Checkpointing is used to protect the history of the chain and prevent 51% attacks reversing transactions. Designed to work with any currency taken note or coin that outputs a number of pulses per denomination deposited. If you wish to accelerate a transaction getting onto the blockchain or it is a stealth transaction, you may wish to us the Broadcast service. It means it is possible to transmit a paper wallet transaction without installing Feathercoin-qt. It is the feathercoind (or daemon software) that confirms that a block is valid and spreads that block of transactions round the Peer to Pear network to all the other wallets and miners.
8. Direct Payments between your website users
The other part of the wallet is the private key. It is this that enables you to send Feathercoins to others. Example of php code (Feathercoin Pay-Per-Page Payment Gateway) for your website.