| | | | |
| --- | --- | --- | --- |
| Mkt.Cap | $ 1.83 M | Volume 24H | 11.48 MGENS |
| Market share | 0% | Total Supply | 60 MGENS |
| Proof type | N/A | Open | $ 0.0016 |
| Low | $ 0.0015 | High | $ 0.0018 |
Dapp Integrations in DAOstack
You will be asked to give your proposal a title, description, URL, and other fields depending on which scheme you are using for your submission. If you do not yet have any Reputation in the dxDAO, we also recommend that you explicitly state in the description that you agree to be bound by the Participation Agreement.
The generic action scheme is used to propose and execute calls to a function or smart contract on behalf of the DAO's avatar. This means that it allows the DAO to conceivably do anything on the Ethereum blockchain. For those more familiar with Aragon's DAO OS, it is roughly analogous to Aragon Agent. The second category of Dapp integrations are largely method based, that is, they consist of calls being made to other smart contracts on the Ethereum blockchain using a DAO. They are different than Dapp service providers as these types of integrations tend to sit within the proposal queue and are actions being actively taken by the DAO.
DAOstack ICO review
If someone upstakes proposals that do not pass the majority vote, means they end up creating an arbitrage opportunity for others to band together and take their stake. Boosting acts as a curation process to filter through a large number of proposals, since boosting costs resources (GEN tokens).
The new protocol will improve the DAO's resilience to GEN price fluctuations and fortify the game mechanics of staking, among other improvements. The team started the year with a value proposition for decentralized governance, and we're ending it in the throes of execution. We've deployed a working product to the mainnet, doubled our team's size, upgraded our platform and governance protocols, and launched Genesis, one of the first DAOs managing significant funds on the Ethereum blockchain. It's a platform for decentralized governance that enables collectives to self-organize around shared goals or values, easily and efficiently.
In fact, DAOstack envisions an ecosystem in which developers regularly adapt the smart contracts to create alternative governance solutions that anyone can adopt, just as anyone can create WordPress templates and make them available to others. In a DAO, a network of peers encodes its protocols for decision-making into the blockchain, and it relies on smart contracts — usually executed on the Ethereum network — to be the arbiter that tallies votes and carries out the will of the people.
If neither pass nor fail achieve greater than 50% within the time limit, and the proposal is not boosted, it will simply expire without passing or failing. You can earn voting power in the dxDAO until June 28th, 12noon GMT on dxdao.daostack.io/stake-for-your-vote. After a brief cool down period, the dxDAO Governance Phase then goes live on July 14th, 12noon GMT. This post can help you learn how to storm the Bastille and submit dxDAO proposals in style. DAOstack (GEN) is currently the #542 cryptocurrency by market cap at $3.7M USD.
The initial dxDAO schemes are displayed in the screenshot above. You can start the proposal submission process by selecting a scheme and clicking the + New proposal button visible on the top right corner of the screen. DAOstack reached its highest price on 10 May, 2018, when it was trading at its all-time high of $ 1.36. Aragon is pretty similar to DAOstack and they already released alpha in January 2018. Aragon is almost one year behind and there is no significant changes in token price and to point out, they are slow in development.
The most important about DAOs is possibility for several people to contribute to one project and everything from ownership, contribution, trustworthiness etc. is encoded with smart contracts. On top of that, smart contracts will be adjustable and changeable when people involved in DAO agree upon that. The project core is made of following components-contracts shown in figure 1 and description of every aspect is detailed in whitepaper.
Class: DAO¶

Also, GEN may also become a primary currency for the buildout of the DAOstack ecosystem itself, with contributors to the platform rewarded in GEN, and even investments into projects that are built on the stack tendered in GEN — according to the collective will of the Genesis DAO. What's more, by allowing non-reputation-holders as well as reputation-holders to stake on proposals, organizations will be able to vastly expand their capacities to process proposals, make decisions, and take action. It's a platform for decentralized governance that enables collectives to self-organize around shared goals or values, easily and efficiently. Submit your proposal in Alchemy by clicking "create proposal" from the appropriate scheme, adding the ETH and Reputation amounts you are requesting, adding a short description, and linking the full proposal you've written up.
Most of the expected proceeds from the DAOstack token sale will be reserved for management by a DAO fund, in which the community of GEN token holders will make and vote on proposals for the allocation of resources. DAOstack is designed to catalyze the future of collaboration. It's a platform for decentralized governance that enables large groups to self-organize around shared goals and values, easily and efficiently. DAOstack is sometimes called an operating system for collective intelligence, or a Wordpress for DAOs.
Promote this Tweet
View existing proposals in each scheme in use by the DAO and choose the scheme where you will be submitting your proposal.
Note that there will be a separately-scoped threshold for proposals created for this voting machine by any other scheme than the one given.
Boosted queue proposals are open for voting for a shorter number of days (14 days in the DutchX Scheme; 7 days in the Contribution Reward Scheme; 14 days in the Scheme Registrar Scheme).
DAOstack (GEN) is currently the #542 cryptocurrency by market cap at $3.7M USD.
DAOstack is sometimes called an operating system for collective intelligence, or a Wordpress for DAOs.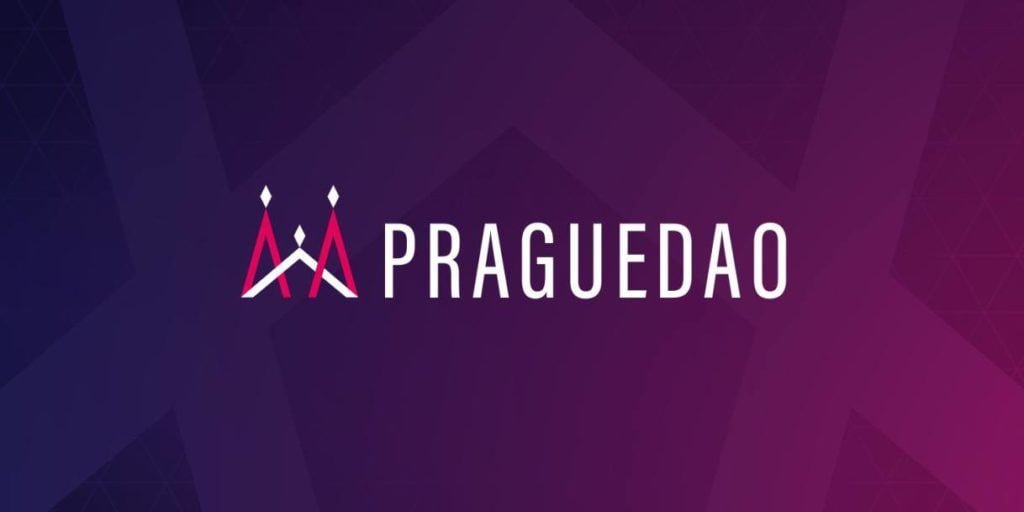 Trading volume for DAOstack over the last 24 hours is $9.2k USD. There have been 19 news stories on DAOstack over the last 7 days. The most common news source covering DAOstack is DAOstack Twitter and the most common news category is Project Announcements.
Main Schemes
After simple introduction to DAOs and dApps, now we can talk about project DAOstack. The DAOstack is going to be a governance platform that can scale to meet the demands of the todays large organisations with allowing open source creators and individuals with relevant skills and resources to cooperate in producing dApps.
In any case there is a lot of specific token purposes. get whether voters are allowed to cast an abstaining vote on these proposals.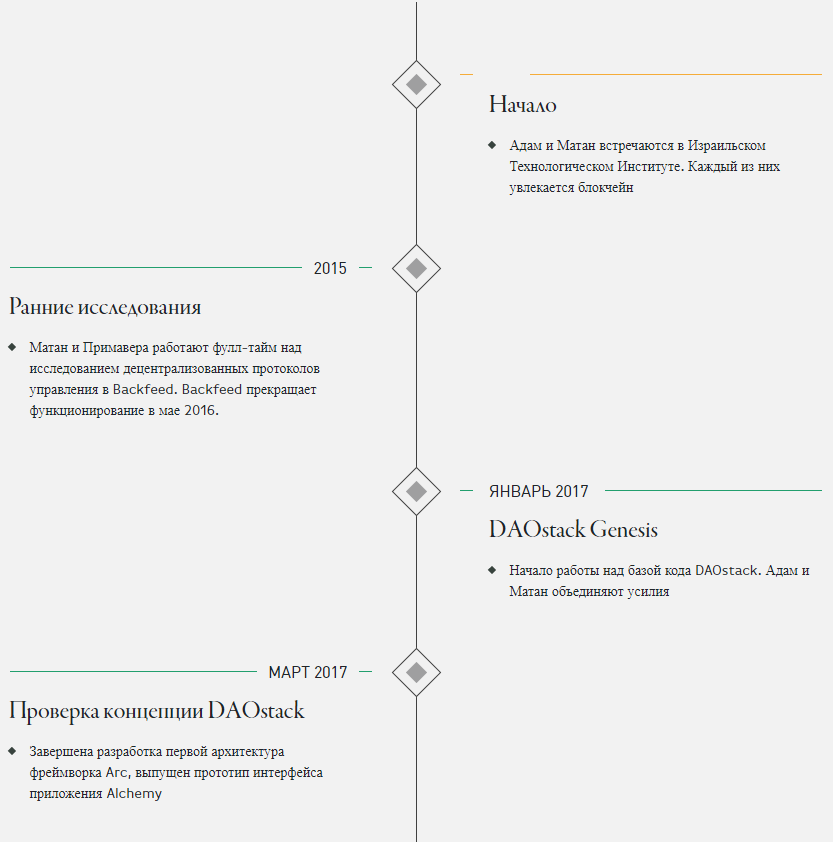 ExecuteProposal¶
But holding KNC only accounts for a % of the total Reputation points and voting power (more details later). Poll will be on the Ethereum Mainnet, using the DAOstack Alchemy platform. Request for funds is meant to reward good ideas or for funding the proposals that get passed.
Allies receive continuous EnDAOment funding based on their virtue. The EnDAOment is funded by grants, payments from compound interesat (rDAI, Compound.finance), and DAO proposals(e.g DAOstack). The distinction between regular and boosted proposals is key to DAOstack's Holographic Consensus governance protocol, as it guides collective attention to proposals deemed likely to pass. For greater detail on governance mechanisms and parameters of the dxDAO, check out section 3 in the dxDAO whitepaper.
For projects with user communities and available funding, we believe that starting a Community DAO and joining DAOstack's emerging ecosystem is a powerful way to catalyze meaningful user contribution to the project's goals. Participation in the Genesis DAO will soon be open to anyone, in that anyone will be able to create proposals or stake GEN for or against the boosting of proposals. Of course, some amount of reputation within the Genesis DAO will be required to actually vote on proposals. To apply for reputation in the Genesis DAO's beta, stay tuned by following DAOstack on Medium, Twitter, and the email newsletter available through the DAOstack website. This is precisely where the GEN token comes into play.
Anyone with an Ethereum wallet address can create proposals for the dxDAO; creating a proposal doesn't require having Reputation (voting power) in the dxDAO. Creating a proposal is the basic method of making decisions, funding work, and governing updates.
Get or watch NewProposal events, filtering out proposals that are no longer votable. An alternative DaoCreator must implement an InitialSchemesSet event just like the Arc DaoCreater. Pick a username Email Address Password Sign up for GitHub By clicking "Sign up for GitHub", you agree to our terms of service and privacy statement. We'll occasionally send you account related emails. Sign up for a free GitHub account to open an issue and contact its maintainers and the community.
Return the threshold that is required for a proposal to be shifted into the boosted state. Main schemes that allow to create proposals to manage the dxDAO. GitHub is home to over 40 million developers working together to host and review code, manage projects, and build software together.
These pilot launches will coincide with our next major software release, Alchemy Earth, and the transition of DAOstack's DAO community, Genesis, from closed Alpha to public Beta. Check out the DAOstack Github, or jump into the stack with our friendly Hacker's Kit. Experience Alchemy, DAOstack's first Dapp, currently live (in alpha) and in use on the Ethereum mainnet. Follow DAOstack on Medium, Twitter, or any of the other channels you'll find on our website.
The Genesis DAO, DAOstack's community-run DAO, has been an incredibly successful test of the stack thus far, growing its membership by over 100% in the past 5 months while continuing to take efficient, coordinated actions (including product development, event production, and content creation projects). This success means that the next iteration of the DAO, Genesis Beta, will be arriving along with Alchemy Earth in early 2019. In addition to running on the latest Alchemy release, the Genesis Beta will be built on the newest version of our Holographic Consensus protocol, which we are continuing to refine.
The platform is designed to underpin an entire ecosystem of decentralized organizations — a community of interoperable DAOs, able to share talent, ideas, and learnings with one another. DAOs will even be able to act as members of other DAOs, creating a fluid "DAO mesh" or "internet of work" in which collectives of collectives are commonplace, and in which any given individual might participate in dozens of different DAOs. GEN may eventually have other utility on the platform too, related to The Archives, for example.