The Gemini dollar (GUSD) is an Ethereum based stablecoin pegged 1:1 to the US Dollar. The Gemini dollar is dubbed as "the world's first regulated stablecoin" and is issued by the New York-based Gemini Trust Company, LLC (Gemini). Gemini controls the creation of all Gemini dollars. The stablecoin was announced on September 2018 by Cameron and Tyler Winklevoss, cofounders of the Gemini cryptocurrency exchange. The supply of Gemini dollars is collateralized by US dollars held in an FDIC-insured account at State Street Bank. The US dollar deposit balance is audited monthly by the San Francisco-based public accounting firm BPM to ensure that each Gemini dollar is backed by a US dollar in reserve. In 2011, the Winklevoss twins won $65 million in a lawsuit against Mark Zuckerberg (founder of Facebook). In that same year, the brothers learned of Bitcoin and invested $11 million in the cryptocurrency. In 2013, the brothers announced the formation of Gemini but it took another two years before the exchange officially launched in October 2015. Gemini is regulated by the New York State Department of Financial Services (NYDFS) and is subject to stringent New York banking laws. Since 2015, all cryptocurrency businesses and exchanges are required to obtain a BitLicense from the NYDFS to operate in the state of New York. The Gemini dollar is an ERC-20 token and can be transferred on the Ethereum platform and stored in any Ethereum wallet. According to the white paper, Gemini can "pause, block, or reverse [Gemini dollar] transfers in response to a security incident (i.e., catastrophic event) or if legally obligated or compelled to do so by a court of law or another governmental body."
| | | | |
| --- | --- | --- | --- |
| Mkt.Cap | $ 390.9 M | Volume 24H | 10,617.00GUSD |
| Market share | 0% | Total Supply | 0.00000000GUSD |
| Proof type | N/A | Open | $ 1.00 |
| Low | $ 1.00 | High | $ 1.00 |
Gemini Exchange Review
In my case, it found 40GB duplicate files on my mid-2012 MacBook Pro, and I safely removed 10.3 GB of them within ten minutes. However, just because a file is a duplicate doesn't mean it has to be deleted. I encourage you to spend time reviewing each duplicate item before deleting it. Coinbase and Gemini both make it possible to buy and sell Bitcoins and Ethereum but if you wish to purchase Litecoin, Coinbase has the edge.
How can I get a Gemini dollar?
The Gemini dollar (GUSD) is an ERC20 stablecoin that allows holders to send and receive USD across the Ethereum network. The Gemini dollar can be exchanged for other cryptocurrencies on other exchanges offering different trading pairs. Gemini Trust Company controls the creation or "minting" of all GUSD.
It appears that the Winklevoss twins and Brian Armstrong learned the harsh lessons taught to the world by the Mt. Gox hack. Hopefully, one day all cryptocurrency exchanges will have bulletproof security. That is unlikely to ever happen and it is an unfortunate probability that the next major hack is probably just around the corner, but such a hack is unlikely to occur at either Gemini or Coinbase. People who are new to cryptocurrencies and who just want to buy some quickly to hold onto to get started may be better off doing so at Coinbase.
Gemini also offers FDIC insurance for cash that is stored on its exchange, and insurance coverage for digital assets. Further, Gemini also heavily relies on cold storage to protect the security of the bulk of its cryptoassets. So, both Gemini and Coinbase are essentially the gold standard of cryptocurrency exchanges when it comes to security and insurance.
Is Gemini a Bitcoin wallet?
Secure Bitcoin Storage Gemini is the safest and most trusted bitcoin wallet. Keeping your bitcoins safe has never been easier!
It's quickly become one of the most respected cryptocurrency exchanges in the digital currency space. It also became the world's first licensed Ether exchange in 2016. By the end of this Gemini exchange review, you should be able to decide for yourself if Gemini is the right cryptocurrency exchange for you. You should know about its history, the coins it offers, its pros and cons, and how much it will cost to use the service. You will also know how to register and verify an account at the Gemini crypto exchange.
It can detect tons of duplicate & similar files on your Mac (or external drives). You may also enjoy more relaxed trading limits at Coinbase than at Gemini. When it comes to buying and selling cryptocurrencies, both Gemini and Coinbase support bank transfers but Coinbase also caters to credit card and debit card transactions as well as Paypal. But they didn't rest on their laurels following the payout. Instead, they invested $11 million into purchasing bitcoins when bitcoin was valued in the single digits.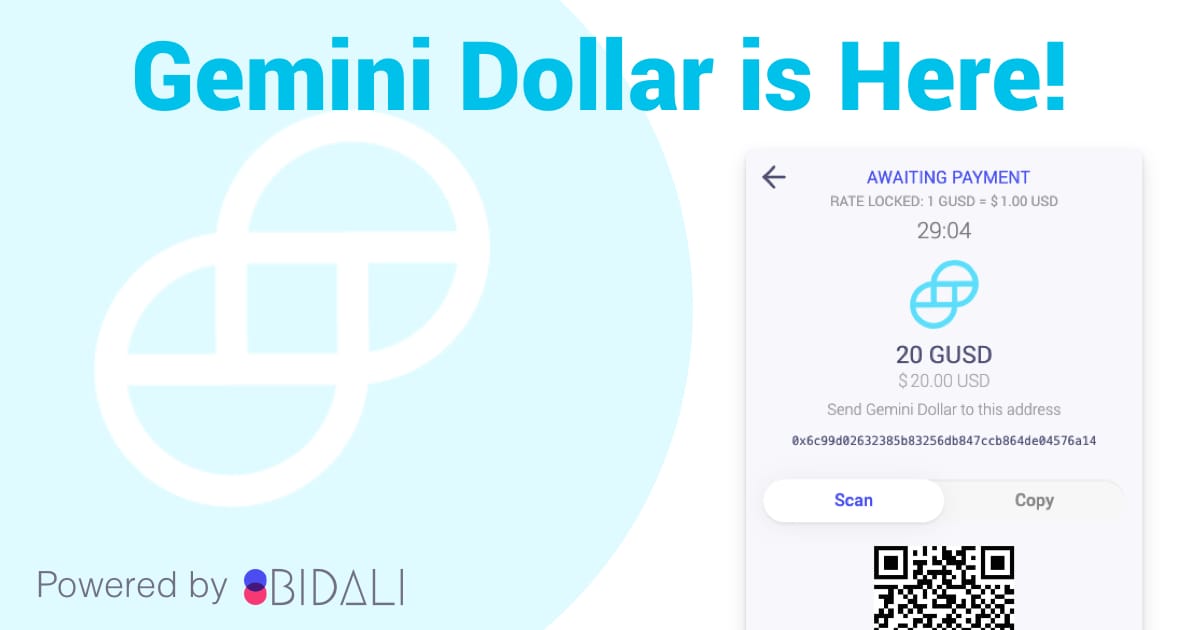 Gemini Review: Key Information
How long do Gemini withdrawals take?
How Many Bitcoins Are There Now in Circulation? There are currently 17,928,250 bitcoins in existence. This number changes about every 10 minutes when new blocks are mined. Right now, each new block adds 12.5 bitcoins into circulation.
However, they might be put off by the number of personal details they have to give to the exchange just to get a feel for buying, selling, and transacting in cryptocurrency. Gemini fees are a little different from those found at other digital asset exchange platforms. These range from light traders to those exchanging huge volumes of Bitcoin and Ether. Every day at midnight UTC, fees are recalculated for every trading pair.
Some Geminis love to be the center of attention; others love to gossip. They're typically passionate yet easy-going beings who are always down for an adventure or intellectual conversation.
The company, the best known U.S. cryptocurrency trading platform, is seen as a poster child for the fledgling industry. Its allure among top venture capitalists has been touted as a positive sign for the future of cryptocurrencies. Trust has been the foundation of Gemini's business — our product — since we launched. As a regulated cryptocurrency exchange and qualified custodian, we've invested years of effort and millions of dollars in technical and control measures to help prevent undue losses and nefarious activity.
It is good for the market for there to be at least two reliable exchanges. It helps to create a better balance and prevents one exchange from having a complete monopoly on the cryptocurrency market.
Don't worry if you accidentally delete the wrong files on your Mac, as the action is totally reversible. By default, the files removed by this duplicate finder app are actually just sent to Trash, and you can click the "Review Trashed" button to pull them back out if you want. What's the difference between Exact Duplicates and Similar Files? According to MacPaw, Gemini finds duplicate files by comparing the exact length of the file's data. The metadata includes different parameters such as filename, size, extension, creation/modification dates, locations, etc. that can be used to determine identical and similar files.
Gemini Strengths
It's quickly become one of the most respected cryptocurrency exchanges in the digital currency space.
Every day at midnight UTC, fees are recalculated for every trading pair.
Yes, Gemini is one of the safest cryptocurrency exchanges out there.
The Winklevoss twins' platform is often deemed one of the most secure exchanges available too.
This is required by nearly all cryptocurrency exchanges that allow users to deposit, withdrawal, and trade in fiat currencies (USD, EUR, GBP, etc).
How much is Gemini worth?
Gemini Trust Company, LLC (Gemini) is a digital currency exchange and custodian that allows customers to buy, sell, and store digital assets. All users are able to trade cryptocurrency and fiat currency on an open market. Users are able to transfer USD to and from their bank accounts.
The "Removal" tab is where you define how you'd like to delete duplicates or similar files. By default, MacPaw Gemini 2 removes duplicates by moving them to Trash. You can also set it to "Remove permanently" to avoid the double effort of cleaning Mac Trash. Once again, be extra cautious when you select this option. In my case, it took me about 10 minutes to select 10.31 GB files that I thought were safe to be removed.
Is Gemini Safe?
During this Gemini exchange review, I've tried to highlight exactly what makes the platform suitable for different kinds of investors and traders. Hopefully, you picked up that it's not ideal for those wanting to switch in and out of various cryptocurrencies but is great for large volume and one-off buys.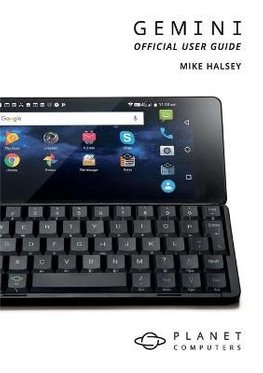 Gemini (company)
The exchanges mentioned above (LocalBitcoins, Wall of Coins, and Bitquick) all work in almost the same way. Unlike other exchanges, which require ID verification and personal information, Local Bitcoins and Bitcoin ATMs don't require any information like this. In today's Gemini exchange review we're taking a look at the Gemini cryptocurrency exchange for buying and selling Bitcoin and Ethereum. We'll also be comparing the Gemini Bitcoin exchange to the popular Coinbase exchange to see how it fares in terms of fees and overall user experience. MacPaw Gemini is a great app for identifying duplicate folders, files, and apps on a Mac.
BitQuick is one of the best ways to buy bitcoins with cash in the United States. Many Bitcoin exchanges have been hacked and lost customer funds. If you don't want to fall victim to these hacks then the easiest way is to store your coins in a wallet you control. It can be hard to buy large amounts of bitcoins with cash, especially with cash deposit. Buying bitcoins with cash is also fast, as there is no verification to slow down the process.
Converting your cash to bitcoin can get you bitcoins within a couple of hours. Thanks for watching today's Gemini exchange review covering how to buy Bitcoin on Gemini. If you enjoyed this videoplease consider subscribing for more investing app reviews, tutorials, and comparisons.
What is the best Bitcoin wallet?
Exchange Fees These are significantly higher than the fees for Gemini, and for many other exchanges. Gemini only charges .25 % for trades. While Coinbase fees are considered to be average for cryptocurrency exchanges, Gemini's are considered to be on the lower end.
Why do Local Bitcoins and Bitcoin ATMs have a higher price than other exchanges?
This helps to add a tremendous amount of confidence for these exchanges, and that is exactly what good cryptocurrency exchanges need. One of the most important advantages of both Coinbase, and Gemini is that they are both FDIC insured, just like regular banks. Many cryptocurrency exchanges do not have FDIC insurance, so this is a tremendously significant point. Coinbase offers FDIC insurance covers for fiat money held on its books up to $250,000 per account.
While you cannot withdrawal from the exchange until your deposit is fully processed, this allows you to purchase your first Bitcoin or Ethereum immediately after depositing. Recent events in the cryptocurrency industry have elevated an important conversation about how cryptocurrencies are custodied by individuals or exchanges.
They'll plan romantic getaways and take you on adventures. However, due to their indecisiveness, they can be scared or wary of commitment.