Huobi Token (HT) is an exchange token issued by Huobi, an exchange originally based in China. HT is classified as a utility token and follows the ERC-20 technical token standard. Huobi Token was launched in January 2018 with a total supply of 500 million. Because the Chinese government banned initial coin offerings (ICOs) and crypto trading in China in September 2017, Huobi could not hold a sale for the HT tokens. Instead, the company gave away 300 million (60%) Huobi Tokens to users who purchased a service fee package on the Huobi exchange. With the remaining supply of HT (200 million), 20 percent went to user rewards and platform operations while the other 20 percent was allocated to the team with a lock-up period of four years. HT token holders receive transaction fee discounts, early access to special Huobi events, crypto rewards from seasonal buybacks, and voting rights on exchange decisions (e.g. what new assets will be included on the exchange). To control its supply, Huobi uses 20 percent of its quarterly net profits to buy back HT based on its market price. The funds bought back are stored in an Ethereum address as a reserve called the Huobi Investor Protection Fund (HIPF). If the exchange is ever hacked and user funds are compromised, the HIPF will be used to restore the funds to the affected users. Huobi is one of the oldest cryptocurrency exchanges still in operation. Huobi Group was established in 2013 in China by Leon Li. Before starting Huobi, Li was a computer engineer at Oracle. At the time of this writing, Huobi is headquartered in Singapore and has offices in the United States, Hong Kong, South Korea, and Japan.
| | | | |
| --- | --- | --- | --- |
| Mkt.Cap | $ 755.06 M | Volume 24H | 587,172.00HT |
| Market share | 0% | Total Supply | 500 MHT |
| Proof type | N/A | Open | $ 3.58 |
| Low | $ 3.57 | High | $ 3.70 |
How Many Cryptocurrency Exchanges Are there?
This means that you can buy the architecture of an internationally know exchange and then re-brand it completely and put it on the market. Crypto users today are more aware of potential frauds so they normally opt for the bigger, more reputable exchanges. Bitcoin SV (BSV), with "SV" in this case standing for "Satoshi Vision," is a hard fork of Bitcoin Cash.
How many Cryptocurrencies exchanges are there?
In recent weeks, Coinbase has been hit with three federal lawsuits alleging various types of wrongdoing ranging from security negligence to wrongfully keeping bitcoins and insider trading during last year's Bitcoin Cash fork.
However, there are a few more cryptocurrency exchanges that you should have an account with, as there are a few coins that are only available there. It's a good idea to have an account on most of these, which will save time when you discover a winning coin. As we speak, it occupies the #3 spot on CoinMarketCap's list of exchanges by volume and has 244 cryptocurrency pairs. Hence, needless to say, of this, you will never face liquidity problems on this exchange.
Crypto-to-crypto exchanges, on the other hand, primarily allow users to exchange one cryptocurrency for another. The impact of the Chinese government's decision to ban Bitcoin exchanges could be felt across the globe – as it negatively impacted crypto prices. However, digital currency exchanges based in China undoubtedly suffered the most, including Huobi. A Huobi exchange review reveals that the impact of this ban and prior controversies are probably the primary reasons for Huobi's drop in rankings. One such controversy involved the depositing of crypto funds within the wrong wallets (September 2014).
EOS consists of EOS.IO, similar to the operating system of a computer and acting as the blockchain network for the digital currency, as well as EOS coins. EOS is also revolutionary because of its lack of a mining mechanism to produce coins. Instead, block producers generate blocks and are rewarded in EOS tokens based on their production rates. EOS includes a complex system of rules to govern this process, with the idea being that the network will ultimately be more democratic and decentralized than those of other cryptocurrencies. As of Jan. 8, 2020, EOS had a market cap of $2.7 billion and a per-token value of $2.85.
This is the war in cryptocurrency over where you store your digital assets and exchanges like Binance and Huobi both want them. In March 2019, the group launched Huobi Prime, a premium service letting users invest early in select coins. TOP Network, the first Initial Exchange Offering (IEO) on Huobi Prime that same month, sold over 1.5 billion TOP tokens, raising $3.4 million.
For this guide, we'll be mainly using Bittrex exchange since it is the biggest Crypto -accepting exchange, with over 1 billion dollars in daily trading volume. You're extremely interested to purchase your first altcoins and you're in the process (or have already) of opening a cryptocurrency exchange. With more than 250 crypto assets, "never been hacked" security, and relatively quick verification, Bittrex is an attractive option.
9. Bitcoin SV (BSV)
Does Bittrex require KYC?
We estimated 504 cryptocurrency exchanges as of to date, but this can change at any moment.
The Huobi Token, its proprietary cryptocurrency, was created in January 2018 to reward Huobi exchange users with lowered fees for using HT. The token was distributed to paid Huobi VIP members in response to China's crypto ban and decreased trading activity. It's an exchange coin like Binance's BNB coin, so it's tradeable with any cryptocurrency on the Huobi exchange and comes with voting rights. Huobi is a Singapore-based cryptocurrency exchange created in 2013 by former Oracle engineer Leon Li. Originally based in China, the Huobi Foundation expanded to Singapore, South Korea, and Japan following China's 2017 Bitcoin trade ban.
Crypto exchange Poloniex announced a new account tier allowing for up to $10,000 in daily withdrawals that only requires an email address and password. Binance and Huobi received over 52% of total $2.8 billion in illicit Bitcoin transfers in 2019, according to a new Chainalysis report. Both platforms provide methods of acquiring and trading crypto; however, they significantly differ.
They also have aggressive plans like multi-lingual support, mobile apps for both iOS and Android users,Binance Angel Program, and theCommunity Coin Per Month, etc for more adoption of their platform. Binance being a centralized exchange has taken a unique take to expand its business and also provides a decent discount for day traders if they use BNB coins. BNB is Binance Coin which is the native currency of this platform. Cointelegraph covers fintech, blockchain and Bitcoin bringing you the latest news and analyses on the future of money.
Huobi focuses on customer security and safety and a reliable and secure platform, wherefore it adapted special security procedures. It uses offline cold storage, multi-layer verification processes and collaboration with Goldman Sachs and industry specialists.
I just came back, and the new format is a little confusing, but I'm figuring it out.
It is difficult to determine the exact number of exchanges at any one moment since these do not need to register with any centralised authority.
These details are verified through public records, however if this process fails customers will need to proceed to an enhanced verification.
Each season, Huobi acquires a portion of Huobi Tokens on the open market through a buyback scheme.
Users of the Bittrex.com exchange can also contact the team through their Twitter account and Facebook page, and submit a request, go through the FAQ section, or access various guides and news updates in the support section.
In October, Binance partnered with Chainalysis, a compliance and investigation company catering to the cryptocurrency space. As part of the partnership, Chainalysis did a global roll-out of its compliance solution, which has a Know Your Transaction (KYT) feature.
Additionally, it exists as a mobile app and uses charts from trading view. Unlike others, the trading platform shows the statistics of coin and informs the trader about the coin.
Shihara was motivated by security breaches and reliability issues experienced by exchanges and users and wanted to provide a much more reliable service. Bittrex comprises a stellar team that combine over 50 years of security and development experience from companies including Microsoft, Amazon, Qualys, and BlackBerry. The site has a good reputation and up until this point, has been free of any reported hacks. Bittrex sees itself as a next generation cryptocurrency trading platform and aims to deliver the fastest and most secure trading service available. If you are storing cryptocurrencies on these exchanges for a few hours or even a few days for the sake of trading, then it's probably OK.
Click on the "Wallets" page to deposit the cryptocurrency you prefer. Enhanced accounts require users to submit scans of their identification along with "selfies".
The 10 Most Important Cryptocurrencies Other Than Bitcoin
Where is Huobi located?
Huobi. Huobi doesn't appear to require any KYC documents before allowing users to trade, but it does have an ID verification section in the settings area of a user's account.
The clean user interface contains lots of useful details for each trading pair. Additionally, Poloniex provides more advanced trading features like margin lending for all users. Poloniex and Coinbase can both provide major value to investors and the one you ultimately choose to use (if not both) will largely depend on the investment objectives.
The long response times on tickets is also an indication of staffing issues, especially compared to competitors Coinbase and Kraken, both of which have better response times. A wait of up to six weeks on a ticket is unacceptable in a high-profile, high-speed business such as currency exchange. At present, Bittrex focuses entirely on crypto pair trading, nothing more. This limitation pushes many smaller traders to competing exchanges like Kraken and Coinbase, both of which support a wide range of fiat payment methods (credit cards, debit cards, bank transfers, and even PayPal).
It's common, for instance, for analysts to attribute a great deal of importance to the ranking of coins relative to one another in terms of market cap. We've factored this into our consideration, but there are other reasons why a digital token may be included in the list as well. USDT is a cryptocurrency asset issued on the Bitcoin blockchain and each USDT unit is backed by a U.S Dollar held in the reserves of the Tether Limited. USDT is linked or "tethered" to the price of the US Dollar and acts as a stable digital currency that gives traders additional options.
Adding funds into your Binance account can be done by depositing cryptocurrencies like EOS. After making sure that your Binance account is safe to use and is fully verified, you can proceed with performing deposit transactions.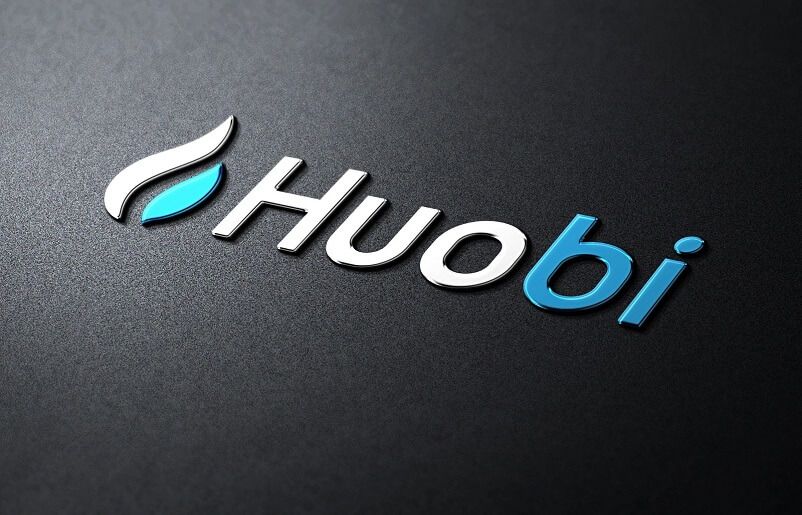 6. KuCoin
What is Huobi prime?
Because of the developing yet unclear regulatory framework for Crypto Assets, the majority of leading exchanges require a KYC process to safeguard against fraud. Before adding your financial information to start purchasing Crypto Assets on Coinbase, you are required to upload your ID.
Bittrex was founded in 2014 by four security professionals with a shared interest in cryptocurrencies and experience in online security. Bittrex Global has one of the most secure trading platforms and digital holding infrastructures in the world where customers can access exciting new products.
Both of these exchanges are suitable for different purposes and they should be viewed as complementary instead of competitors. Coinbase and Binance are both reputable exchanges that shine in different areas. Every exchange has problems from time to time with certain things, and the people who do have problems are the ones who complain online more vocally. Bittrex is in no way a scam, its one of the largest exchanges but does struggle with customer support like they all do currently. I had coins worth 3500$ and i was thinking that bittrex is secured but it's not.
Does Huobi require KYC?
Head there to access your account or sign up to trade! *HBUS is the exclusive US partner of Huobi Global Limited ("Huobi Global"), and we've obtained the rights and licenses to use the Huobi name, trademark, and www.huobi.com website. The services are provided by HBUS, not Huobi.
Who founded Bittrex?
Trading fees at Huobi amount to 0.2% while withdrawal fees and minimum depend on the currency and account type (unverified, verified). Huobi supports fiat currencies and has special regulations for the withdrawal and deposit of USD. Furthermore, it offers a VIP membership that comes with a VIP fee schedule. Unlike others, the level does not depend on volume traded but has to be purchased before with Huobi Tokens.
Bitstamp requires ID and address verification before users can start trading on the platform. In the wake of surged interest in bitcoin, the exchange partnered with Onfido in February 2018, a digital identity verification provider, to handle its KYC to the end in order to make the customer onboarding process frictionless. Bitstamp was originally founded in Slovenia in 2011, but moved to the United Kingdom in 2013, and then to Luxembourg in 2016.