KaratGold Coin (KBC), formerly known as KaratBank Coin, is an ERC-20 token built on the Ethereum blockchain. In the whitepaper, KBC is defined as a cryptocurrency as well as a utility token. KaratGold Coin is linked to physically deposited gold in the form CashGold. CashGold was created by KaratBank and Karatbars International in 2015 as a form of exchange which embeds notes with between 0.1 to 0.6 grams of gold. According to the whitepaper, KaratGold Coins can be exchanged for the appropriate amount of CashGold. The parent company of KaratGold Coin is Karatbars International GmbH. Karatbars International was founded in 2011 in Singapore. The company is led by founder and CEO, Harald Seiz. Karatbars International is a network marketing company that sells real gold, pressed and sealed in plastic credit cards and notes. In 2014, AMF (the governmental body responsible for financial regulation in the Canadian province of Québec) prohibited Karatbars from directly or indirectly trading in securities under any form of investment and forbid Karatbar affiliates from acting as a securities advisers. The KaratGold project was launched in February 2018. According to the website, the mission of the project "is to create and develop a global infrastructure that will become a bridge between conventional and blockchain-based financial systems." The KaratGold ecosystem includes Karatbars, the KaraBit Exchange (a hybrid cryptocurrency and gold trading platform), K-Merchant (a secure payment gateway accepting crypto payments with a simple scan), and KaratCoin Bank (coined by the company as one of the first fully licensed cryptocurrency banks in the world). KaratGold Coin held an ICO in March 2018 and raised $100 million USD.
| | | | |
| --- | --- | --- | --- |
| Mkt.Cap | $ 0.00000000 | Volume 24H | 0.00000000KBC |
| Market share | 0% | Total Supply | 12 BKBC |
| Proof type | N/A | Open | $ 0.0003 |
| Low | $ 0.0003 | High | $ 0.0003 |
KaratGold Coin
Coinless – CLS ICO No-Nonsense Cryptocurrency Investing Profits?
Because of the compensation structure. If a total of 50% or more is paid out in commission and pool bonuses (or whatever you may call it) this money has to come from somewhere. Regular customers (not participants) will stop buying because of that. Therefor the "monthly orders" and rigorous recruiting to keep the dough flowing.
KaratCoin KTC ICO: Karatbars ETH Gold-Traded Certificates?
What is Karatbars all about?
CashGold Is The Most Stable Currency! In CashGold we Trust – Pay Cash with Gold Bars. These days, putting your assets in stocks or even into a savings account is out of touch. Because today, gold is the safest investment there is – and Cashgold is the new money – cash and gold at the same time.
Same thing with Karatbars, if you buy the 5 gram gold card, its cheaper per gram than when buying the 1 gram gold card. Actually, Karatbars Cashgold product is less expensive than the best priced gold product from JM Bullion. I downloaded and read the entire document at the time. In any event, the 12-week plan was never mandatory.
Starting from 4th July, 2019, KBC investors can exchange 100 KBC tokens directly to 1g of pure gold, making it the first digital currency that is actually convertible to a truly valuable asset. As we've mentioned, 7.2 billion Karatbank Coins will be offered during the pre–ICO and crowdsale.
As for Karatbar pricing, I am really on the fence with this. I look at it this way; I bought my girlfriend some perfume from our local drugstore and paid a little over $70. Out of curiousity I did an internet search and found I could have bought it online for under $40.
(The project's white paper has two-and-a-half pages devoted to fleshing out all such risks.) Now, that's seldom seen in any other crypto project that we've reviewed. Plus, the holding company is quite upbeat about its future; that's why it has formed associations with top media companies and marketing firms. Also, the project's tokens or coins will be promoted through multiple platforms such as social media apps and chat groups. Long story short, the project looks promising—but the fact that you should review the project website before investing in it remains unchanged. Yes, do your due diligence before transferring funds.
What is CashGold?
The full name of KCB is KaratCoinBank Coin. Like KaratGold coin (KBC), KaratCoinBank Coin is a blockchain-based cryptocurrency and is backed up by gold. And if you are not aware yet, it's one of the main products of Karatbars. Until December 15, 2019, you can buy KCB only if you are a Karatbars affiliate or customer.
You can use KTC to buy gold certificates, buy gold cards, or to trade for other cryptocurrencies. Karatbars gold bullion cards guarantee stability and to serve in times of economic upheaval as a possible payment and also a medium of exchange.
The Karatbars Affiliate Program!
How do I register with Karatbars?
Nine months later on November 4th, 2016, the court reached a decision and ruled in favor of the AMF. The court ordered the operation and promotion Karatbars International prohibited in Canada, as per the Financial Market Authority Act and Securities Act.
It is very difficult to recruit new people and the duplication thing seems to work for only a few. I have met a lot of people who struggle to make any kind of income form this. Karatbars cannot be called either an illegal pyramid scheme or a Ponzi scheme. The price of the gold is not overpriced either, but priced properly for a product which is 1 gram of gold sold by the gram.
SO again one must consider this in relation to what is actually the case and not some theoretical hypotheses so one has to consider the cover ratio and what is acceptable level to them. The most common mistake people make is to look up the spot price of an ounce of gold online and divide it by 31.1 and come up with a gram price. This is a very naive way to price any product by simply comparing trade price with retail price. The actual question is it an illegal ponzi scheme?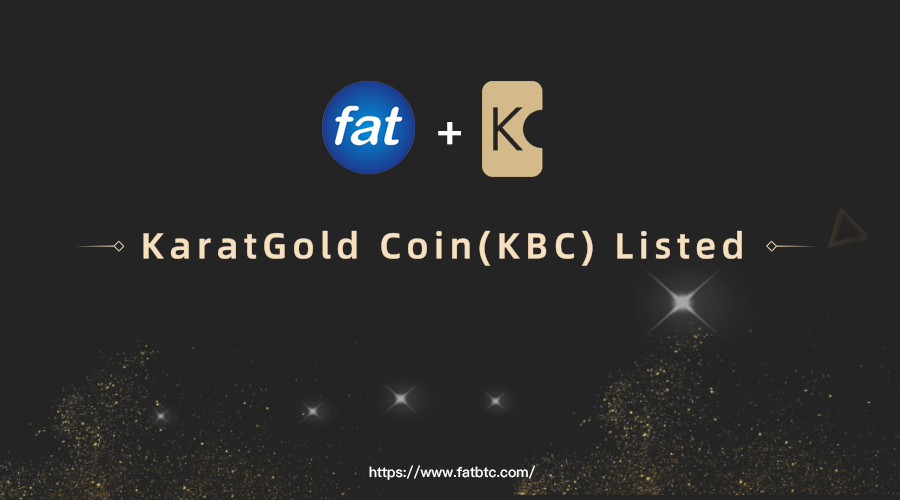 Knowing this will actually help you with your future cryptocurrency investments.
It would seem you are fixed on it and that your prejudice prevents you from seeing that Karatbars is an E-Commerce company that incorporated the best of both worlds.
So if someone purchases a dual system package and doesn't get a return its simply down to them.
Seeing that saving up for the doom times, is her main concern.Once again thank you.
And this feature will definitely boost this coin's market value to a whole new level.
You must avoid them by all means.
Is Karatbars legal?
Like currencies of yesteryear, KBC is actually backed by physical gold. This backing adds a stability and credibility that other digital and paper currencies don't have.
#2 - They Are Jacking Up Their Gold Prices
1) If you wish register as a regular Customer and wish to purchase gold and other Karatbars products, please click on "Become a Customer". I write this comment to protect future people such as yourself if they are reading this. Had you avoided MLM, you wouldn't have joined Karatbars.
I would just like to add a couple points about comparing spot prices of Karatbars Gold and other gold issuers. You see Dee, I have more than one website, and with one of them I promote coins (gold and silver) and I asked some of my customers if they are interested in Karatbars' offer. First off, gold does not draw interest, while savings do. Secondly, gold loses and gains value just like stocks and bonds do. In 1972 I bought 36 Kruger Rands for $278 each ($10,000 + $360 broker fee).
People who join Karat Bars need to understand that they will not make a profit selling gold, however the product is solid and that is what will attract other distributors to join. This is where you make your money. Gold is not an investment, it is money. To buy gold and stack it for a rainy day is for rich folks that don't require a constant stream of income. If you're rich you can afford to buy and horde your gold without expectation of a return on your investment.
It was always up to the individual to save if they could. There was never any penalties for not participating. To say otherwise is dishonest, misleading and deceptive. They changed their business model after that and started a real affiliate program that allows folks to promote KB gold as affiliates just like Amazon and all the other companies.
Is Therealmoney info legit?
Saurabh Uboweja, founder and chief executive officer of brand consulting firm Brands of Desire, said, "As a concept and brand, KBC is now 17 years old, with Amitabh Bachchan, who is a brand in himself, building a lot of equity for the channel and concept."
Anyone who already has money wants to secure and protect it. Take advantage of the secret of the wealthy, invest in something that will only gain value. Gold is known since 2.800 years as a sign for power and wealth and was also used as a currency in form of bars.
How much is Karatbars coin worth?
THE KARATGOLD COIN (KBC) is a blockchain-based cryptocurrency specifically designed to be used as a generally accepted electronic payment means for all who consider gold as a traditional, true, secure and value-stable medium.
Money affects our daily lives and is necessary for survival. He who has a little, wants more.
Plus since your funding will be doing using the Bitcoin or Ethereum your've already purchased, the setup should take less time. As I mentioned at the beginning of this guide, Coinbase makes it very easy to start investing in cryptocurrency. All you need to do is head over to your BUYS pages and select the currency you wish to purchase. Using this quick step-by-step guide, you can start buying and investing in KBC [Karatgold Coin] using major exchanges such as Coinbase and .
Bitcoin Makes a Positive Difficulty Adjustment Hat-Trick Ensuring its Co-Integration with S2F
Now, this is what Karatbars International has noted—and its solution is its own ecosystem that'll redevelop the importance of gold as a robust payment system. Talking of this crypto asset's exchangeability, we can't fail to mention that it's designed to be easily transferred borderless, securely, cost-efficiently, and in real time. While every digital currency value is quite unpredictable, KaratBank Coin is different in a good way.