KuCoin Shares (KCS) is the native token of the KuCoin cryptocurrency exchange. KuCoin Shares is built on the Ethereum blockchain and follow the ERC-20 token standard. KCS token holders receive discounts on trading fees on the KuCoin exchange and also earn dividends. KuCoin is a Hong Kong-based centralized cryptocurrency exchange, founded in 2013 by Michael Gan and a team of cryptocurrency enthusiasts. Before KuCoin, Gan worked for Ant Financial (an affiliate company of the Alibaba Group), MikeCRM, and KF5.COM. After four years of development and testing, the KuCoin exchange officially launched in August 2017. In September 2017, KuCoin completed their ICO for KuCoin Shares and following the sale, created 200 million tokens. Participating investors received 50% of the total supply (100 million KCS). Founders were allocated 35% of the total supply (70 million KCS) subject to a four-year lock-up period. The last 15% of the total supply (30 million KCS) were given to early investors and consultants with a two-year lock-up period. KuCoin plans on buying back and destroying 50% (100 million) of the total token supply over time resulting in a long-term fixed supply of 100 million KuCoin Shares once the buyback is complete. According to the white paper, 10% of the quarterly profits generated from the KuCoin exchange will be used to buy KCS from the market to be burned. Buybacks are published to the KCS blockchain explorer, allowing users to audit and confirm that the program is running as it should be. All KuCoin Shares token holders with at least 6 KCS receive a dividend call "KuCoin Bonus." At the end of each trading day, 50% of that day's trading fees are collected and used to buyback KCS from the market. This KCS is then distributed to KCS token holders based on the size of their holdings. In addition to the bonus, KCS holders receive a discounted trading fee, which (at the time of this writing) can be as low as 0.0125%. If a token holder reaches certain levels, they can qualify for special services like one-on-one investment consultation, customer service Fast-Pass, etc. KuCoin plans on launching a decentralized exchange in the future that utilizes the KCS token.
| | | | |
| --- | --- | --- | --- |
| Mkt.Cap | $ 1.25 B | Volume 24H | 47,024.00KCS |
| Market share | 0% | Total Supply | 181.04 MKCS |
| Proof type | N/A | Open | $ 8.42 |
| Low | $ 8.33 | High | $ 8.67 |
The page you were looking for doesn't exist – KuCoin Help Center
However, there is actually an advantage to depositing and withdrawing using cryptocurrencies. As the exchange does not have a relationship with fiat currency, users are not required to identify themselves to start trading. Within this list includes the majority of popular coins, such as Bitcoin, Ethereum, Litecoin and Bitcoin Cash, as well as less popular (but still top cryptos) coins such as VeChain and Lympo. The easiest way to get a complete up-to-date list of what cryptocurrencies you can trade at Kucoin is to click here.
As a long-term goal, Kucoin hopes to be among the top 10 cryptocurrency exchange platforms worldwide by June 2019. Once you log into your Kucoin account, you can adjust the various settings, keep track of your assets, or manage your rewards, such as invitation bonuses and Kucoin bonuses. Traders agree that Kucoin is among the most straightforward exchanges to use, even for those who are new to the cryptocurrency world. Kucoin is one of the many cryptocurrency exchanges available for those in search of a modern and secure platform to trade between cryptocurrencies. Compare the features and fees of a range of exchanges that list ETN in one or more trading pairs.
To demonstrate this, we'll be using the Grinmint mining pool as an example to request for email payouts. This is basically how you receive Grin coins via a file.
Can you withdraw Bitcoin from Coinbase?
Binance Launches Multi-Account Feature for Institutional Crypto Traders. Announced Thursday, these sub-accounts will allow institutions to set up multiple trading accounts for each firm, with different accounts being given different levels of access and control.
With ICOs being prohibited and significant trades suspending CNY exchanging incidentally, things aren't looking all that positive. Be that as it may, the nation's trades aren't surrendering by any methods. Recently propelled KuCoin is a Chinese trade fundamentally focusing on remote clients.
Team members can only assign or sell 25% of their largest historical exchange volume in 365 natural days from Sep 3rd, 2018 to the end of lock-up period. When trading on the platform, it will cost both sellers and buyers a tiny amount of their trading cryptocurrency as trading fee.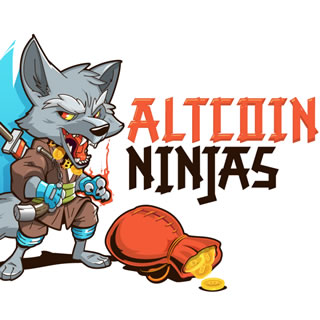 Overall, 90% of Kucoin's fees are going back to the community, and that (plus Binance's sabbatical) will contribute to it being a top 5 cryptocurrency exchange in the world in the next days. A friend of mine who is well connected in the crypto space, Derrick, has teamed up with the legendary Diggy Dirk and created a platform for newbie cryptocurrency traders and enthusiasts – Keys To Freedom.
eBitcoin (EBTC) is the winner of our 3rd round of voting poll. Kucoin Shares (KCS) is an ERC20 token on the Ethereum blockchain which has a set supply of 91,043,076 KCS tokens in circulation with 181,043,076 KCS in existence.
Trade Types/Instruments
What can I buy with Electroneum?
Bitcoin and Security The blockchain is a public ledger used to verify and record these transactions. On one hand, bitcoin itself is very difficult to hack, and that is largely due to the blockchain technology which supports it. As blockchain is constantly being reviewed by bitcoin users, hacks are unlikely.
The Kucoin team has decided to step into the cryptocurrency exchange business in 2017. They are serving the industry with the superior customer service and a good enough UI/UX. Above all, Kucoin is the exchange that honors its users. Stay tuned and discover the Kucoin payback to its token holders. In this guide we will describe step-by-step, how to open a Kucoin trading account.
How do you trade on KuCoin?
Start to trade on KuCoin Go to "Markets" and select your Bitcoin. Once you have picked your selection, click on "Trading" right next to it. Fill out the "Buy" box with your preferred amount and click on the "Buy" button whenever you're ready.
A friend of mine who is well connected in the crypto space, Derrick, has teamed up with the legendary Diggy Dirk and created a platform for newbie cryptocurrency traders and enthusiasts – Keys To Freedom.
All deposits and withdrawals can be easily done in a matter of second via the user's assets page.
KuCoin boasts a seasoned management team that has been engaged with cryptocurrencies for years, despite the exchange's late emergence in 2017.
There are no fees for making a deposit and traders are only charged 0.1% on their trades.
At the time of writing, the daily volume is just 4,622.37 BTC (equivalent to 65,549,835.96 USD), but those who have followed Kucoin since its beginning confirm that this figure keeps growing.
Those with a minimum number of KCS in their Kucoin account can also take advantage of reduced trading fees at the time that they place orders for online trades.
A minimum of 10 percent of each quarter's net profit will be allocated to buying back KCS, and those that KCS bought back will be destroyed immediately. KCS works with all Ethereum wallets, as it is a decentralized cryptocurrency based on Ethereum. At the time of writing, there are no reputable exchanges that allow you to buy Electroneum directly with US dollars.
What is Kumex?
To provide a solid user experience on the KuCoin Exchange (the "Exchange"), the Exchange has set these special treatment rules ("Rules"). Projects at risk of being delisted will be put into the "Special Treatment"("ST") category and subject to mandatory review over a specified period of time.
To evaluate the ROI that can be received from the Grin investment in 2020 the algorithm has analyzed the daily prices of the crypto asset for the previous 6 months. The character of cryptocurrencies is undulatory, which means that there is a strong chance that GRIN can hit near to an all-time high price once again in the future.
About KuCoin
The exchange will burn tokens with profits as operations continue, quarterly I believe. Although it is a relatively new addition to the cryptocurrency exchange world, Kucoin's team has already proven itself, and the exchange has gone off without a hitch since its launch. To put Kucoin's youth into perspective, the research and development team was only assembled in May 2017.
The form of 2FA that a user possesses for this instance is a token or code. The code can be received either through SMS on a user's mobile phone or via applications like Google Authenticator or Authy. The structure of KCS really supports the idea of blockchain, and shows the Kucoin is more interested in long term growth and contributing to cryptocurrency.
Is KuCoin a good exchange?
Kucoin token or KCS is the token issued by the Kucoin Exchange. The KCS is an ERC 20 token which is based on the blockchain of Ethereum. KCS can be stored safely on ERC-20 supported wallets, such as MyEtherWallet.
Uploading a KuCoin CSV with TokenTax
Unlike many other cryptocurrency exchanges, KuCoin offers their traders mobile trading through their downloadable mobile application. The mobile app is available for both Apple and Android devices and operates very smoothly. The app utilizes all the basic features found in the web-trader version and allows traders to view charts, make trades, see open orders and trade history.
Kucoin Customer Support
If you don't want to use KuCoin, there are plenty of alternatives - here's a list of all theexchanges where you can buy ETN. If you deposited ETH, don't worry – the process itself is exactly the same.
Beginner's Guide to Kucoin: Complete Review
Also, the platform features advanced trading and analysis tools complete with technical indicators and charting that are powered by TradingView. The KuCoin trading platform performs very well and has all the features one would expect from a leading cryptocurrency exchange. As with most cryptocurrency exchanges, KuCoin is not regulated by any reputable regulatory agencies. However, the exchange has thus far proven itself to be a reputable exchange has a reputable team and founders operating the platform. The CEO and original founder of KuCoin, Michael Gam, formerly worked at Ant Financial which is the most valuable Fintech company in the world.
Now look for the trading pair of GRIN/BTC, GRIN/ETH or GRIN/USDT, as applicable. By default it will be set to KuCoin Shares (KCS), so you'll need to change it. If you want to buy Grin you will first need to buy cryptocurrency. The easiest way might be to buy bitcoin first, although bitcoin, Ether and Tether are all available in pairings with GRIN.