Lisk is a crypto-currency and decentralized application platform. As a crypto-currency, much like Bitcoin and other alternatives, it provides a decentralized payment system and digital money network. The network itself, operates using a highly efficient Delegated-Proof-of-Stake (DPoS) consensus model, that is secured by 101 democratically elected delegates. The Lisk decentralized application platform, it's most powerful component, allows the deployment, distribution and monetisation of decentralized applications and custom blockchains (sidechains) onto the Lisk blockchain. The inflation rate is 5 LISK per block, which gets lowered by 1 every year until it reaches a stable block reward of 1 LISK per block. 
Lisk partnered with Microsoft to integrate Lisk into its Azure Blockchain as a Service (BaaS) program — meaning developers worldwide can develop, test, and deploy Lisk blockchain applications using Microsoft's Azure cloud computing platform and infrastructure.
Features
The Lisk network is both decentralized and trustless. That means no single entity is in direct control. The network is secured by 101 democratically elected delegates. Whose primary responsibility is to confirm and broadcast the validity of transactions. All Lisk accounts on the network are eligible to vote for delegates registered on the Lisk blockchain. The 101 delegates with the most votes are elected with the responsibility of confirming the validity of transactions broadcast on the network. They also receive 100% of all fees collected by the network and all forging rewards.
Technology
During the ICO 100,000,000 LISK weree goven out to ICO participants, the core team, third parties and active community members. Once the network is established with 101 delegates there will be an inflation of 5 newly created LISK with every block, these are the Forging Rewards. Every 3,000,000 blocks (~1 year) this reward is reduced by 1 LISK, ending at 1 LISK per block where it stays like that forever.
The Forging Rewards will be equally distributed through all active (101 and higher) delegates, same as the network fees. We implemented this mechanism to create an incentive to run a delegate and secure the network. Additionally, this allows Lisk to finance itself in the future.
Lisk is written in JavaScript utilizing NodeJS.
| | | | |
| --- | --- | --- | --- |
| Mkt.Cap | $ 147.57 M | Volume 24H | 478,322.00LSK |
| Market share | 0% | Total Supply | 100.2 MLSK |
| Proof type | DPoS | Open | $ 1.05 |
| Low | $ 1.01 | High | $ 1.07 |
NEM – Distributed Ledger Technology
Blockchain is the technology the underpins digital currency (Bitcoin, Litecoin, Ethereum, and the like). The tech allows digital information to be distributed, but not copied. That means each individual piece of data can only have one owner. Currently, there are at least four types of blockchain networks — public blockchains, private blockchains, consortium blockchains and hybrid blockchains. Blockchain solutions can be permissioned (e.g. a Government run land registry) or permission-less (e.g. Bitcoin, where anyone can become a miner).
Most commonly this is a data structure that represents the transfer of value between users on the blockchain network. Transaction data structure usually consists of some logic of transfer of value, relevant rules, source and destination addresses, and other validation information. ICO is an image file format for icons on Windows. ICO file format was first introduced with Windows 1 in 1985.
In comparison, private blockchains also have multiple data sets, but there are controls in place over who can edit data and there are a known number of participants. They are authenticated by mass collaboration powered by collective self-interests.[18] Such a design facilitates robust workflow where participants' uncertainty regarding data security is marginal.
Where are .ICO files stored?
NEM provides both a decentralized, open and self-sustaining public blockchain that can be used by anyone – as well as a permissioned/private blockchain solution that can be provisioned specifically for your use on your servers when speed and privacy are the priority.
With the Lisk Nano, blockchain synchronization isn't required as the wallet connects with the official Lisk node hosted by Lisk foundation. Decentralized applications/Blockchain applications are what they are called. Applications that run on multiple servers, providing hiding security and uptime, and also presenting a whole new business model.
Archived from the original on 23 September 2016. The technology at the heart of bitcoin and other virtual currencies, blockchain is an open, distributed ledger that can record transactions between two parties efficiently and in a verifiable and permanent way. Some of the largest, most known public blockchains are the bitcoin blockchain and the Ethereum blockchain. A public blockchain has absolutely no access restrictions. Anyone with an Internet connection can send transactions to it as well as become a validator (i.e., participate in the execution of a consensus protocol).[87][self-published source?
The ICO file format is an image file format for computer icons in Microsoft Windows. ICO files contain one or more small images at multiple sizes and color depths, such that they may be scaled appropriately. In Windows, all executables that display an icon to the user, on the desktop, in the Start Menu, or in Windows Explorer, must carry the icon in ICO format. In this type of blockchains, ledgers are visible to everyone on the internet.
Icon library
It is not a tool to quickly raise money and bypass the long and costly process of registering a public offering with the regulators. While that used to be the case during the formative days of ICO's, it is no longer true. Like everything else in the crypto world, the ICO ethos is taking shape and informal standards are being adopted by the industry. The main question every startup considering an ICO should ask itself is whether the digital token can be integrated into their business model in a meaningful way. If the only use for your coin is to trade on an exchange, it guarantees that the price will crash soon after the ICO takes place.
Nodes in the network will reject blocks that are tampered with. Assume an attacker is able to change the data present in the Block 2.
In fact, there are only 21 million Bitcoins issued. Currently, Bitcoin has a market cap of $12 billion. In January 2017 the united nations world food program started a project called humanitarian aid.
What is Blockchain and why is it important?
Blockchains are stored in computers within the system, also named as nodes. Each node will have a copy of the transaction made. The blockchain system is similar to a spreadsheet where it is constantly updated among users after a new entry. With every new transaction, this spreadsheet is updated and stored in nodes.
I would like to suggest a blog which is related to blockchain. Who knows where blockchain will bring us? But this bright future gives us more reasons to learn about it today.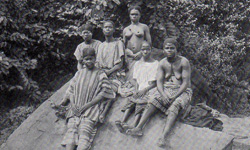 While Hashcash was designed in 1997 by Adam Back, the original idea was first proposed by Cynthia Dwork and Moni Naor and Eli Ponyatovski in their 1992 paper "Pricing via Processing or Combatting Junk Mail". Kordek is an entrepreneur who's interested in disruptive technologies.
Blockchain Tutorial: Create a Custom Transaction - Duration: 54 minutes.
It takes money to make money, and this is no exception. You must have a product, and your product must use your token.
How do I transfer money from Bitcoin to bank?
how big is the .ico file? yes images can carry viruses, etc.
If you're living in a developed country, you're probably not worried about this. But that doesn't mean you won't be putting your money on a blockchain. If you use Facebook or Whatsapp, you might start putting your money on the blockchain very soon. Let's get on the same page before we dive into the advantages of blockchain and why its impact on the world is significant.
Black and white images will have fewer transparency issues and will show up better when you convert the image from a picture to an icon. Some colors won't look good in your final icon. If you use the correct colors, you're more likely to have a clear finished product. However, if you want the freedom to use any color you want, you can upload your paint image to ICO Convert and change the image into an icon there.
You must have a product, and your product must use your token.
The Ethereum platform uses a currency called Ether, which is used to pay for transactions.
In 2009, Bitcoin introduced the first use of blockchain technology.
ICO file format was first introduced with Windows 1 in 1985.
Just make sure you only download from sites you trust.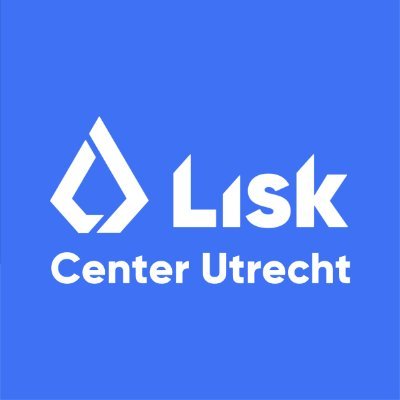 There are a number of efforts and industry organizations working to employ blockchains in supply chain logistics and supply chain management. Bitcoin and other cryptocurrencies currently secure their blockchain by requiring new entries to include a proof of work. To prolong the blockchain, bitcoin uses Hashcash puzzles.
Bitcoin is 11! Most Memorable Moments in Bitcoin's History
NEM, which stands for New Economic Movement, is a decentralized, peer-to-peer cryptocurrency and blockchain platform that launched in March 2015 in Singapore. NEM is a blockchain protocol developed in Singapore back in 2015, that aims to be a fast and robust payment system. In this post, I'll explain what NEM is, review its differences from other cryptocurrencies and also explain how you can buy its currency, XEM, online.
What is a Smart Contract: What are Smart Contracts Currently Being Used For?
"How Can The Banking Sector Leverage Blockchain Technology?". Archived from the original on 17 March 2018. Banks preferably have a notable interest in utilizing Blockchain Technology because it is a great source to avoid fraudulent transactions. Blockchain is considered hassle free, because of the extra level of security it offers.
Crypti started in 2014 as an open-source blockchain app platform and was forked into Lisk in May 2016 to allow the platform to attain the vision of the founders for it. Lisk takes the ease of creating dapps very seriously and therefore makes it possible to build and deploy blockchain applications in JavaScript. This is because JavaScript is already well known by developers around the world. It makes it easier for developers than having to learn a new programming language.
Smart contracts within blockchain networks also have the ability to be customized to a businesses or consumers' needs. As a consumer, you could use blockchain as a means to grant access to your house for service technicians, or allow your mechanic access to your car to perform repairs. But without this digital key, that only you possess, these service technicians wouldn't be able to gain access to your belongings. Blockchain may also be able to put your end-of-life concerns to rest. Rather than creating a paper will, people may have the option of creating and storing their digital will on a blockchain network.
What is a favicon image?
A Windows icon is a container of images. To convert an image, click the Browse button and select the image, then choose icon type and finally click on the Download button. Save your icon to a folder of your choice.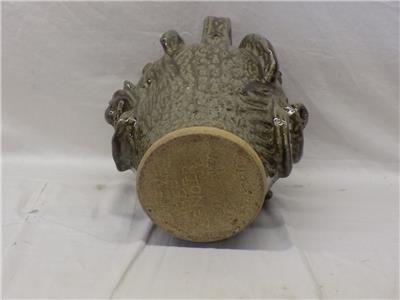 Now you are ready to explore the tools in the Lisk Blockchain Explorer. For the most important news from the Lisk Community you should check LiskMagazine. There are several developers toolkits and blockchain platforms out there, but Lisk hopes to be different with its accessibility by its Software Development Kit which is written using JavaScript.
When one block is completed and can no longer be updated with new data, it is added to the chain and another, new block, is formed. Networking giant Cisco Systems may be behind a blockchain-based application that would monitor Internet of Things (IoT) networks. The IoT describes wirelessly connected devices that can send and receive data. Such an application could determine the trustworthiness of devices on a network -- and continuously do so for devices entering and leaving the network, such as smart cars or smartphones.
Bitcoin Free Cash Price Prediction, BFC Forecast
Mosaics can be transmitted and non-transferable, divisible and indivisible, have their own description and can be sent along with an encrypted message in a single transaction. In 2016, NEM price rose, and XEM became one of the largest cryptocurrencies by market capitalization. While the blockchain industry struggled with DAO, several Japanese banks agreed with NEM to create a payment infrastructure on the blockchain.
Granted, it is also much more than proof. Whatever digital information you have on the blockchain, the blockchain will prove that you own it. Transactions are then reconfirmed every time a new block is created. Usually, six confirmations in the Bitcoin network are required to consider the transaction final.
How do I withdraw money from Blockchain?
Log in to your account on the Bitcoin ATM, and select the "Withdraw Cash" option. Enter the amount of cash you wish to withdraw, and send Bitcoin to the wallet address QR code indicated. Once the transaction is confirmed on the blockchain network, you can collect your cash. This typically happens in under 30 minutes.
It helps to create native assets for dApps, which serves different business purposes like KYC, money transferring, voting, etc. NEM (XEM) is a peer-to-peer cryptocurrency and blockchain platform written in Java and JavaScript languages. The cryptocurrency was developed by Bitcointalk users.
Is "Lisk" a Good Investment? Current price today: ▼1.216 USD (-0.0616%)
] Usually, such networks offer economic incentives for those who secure them and utilize some type of a Proof of Stake or Proof of Work algorithm. A number of companies are active in this space providing services for compliant tokenization, private STOs, and public STOs.