nCash (NCASH) is a non-mineable utility token that enables data exchange in the Nucleus Vision ecosystem. The goal of Nucleus is to provide brick and mortar stores the ability to give their offline customers an online customer experience. Utilizing blockchain and IoT technologies, physical businesses will be able to offer personalized pricing, tailored recommendations, and real-time offers to their customers as they are walking throughout the store. In addition, customers can also earn nCash tokens each time they visit a store that uses the Nucleus Vision platform. Customer data is abundant online which gives eCommerce stores the ability to offer personalized experiences for customers. For example, if a first-time visitor lands on an eCommerce site, a pop-up can give that person a 10% discount on their first purchase. If a loyal customer returns to the site, the page can thank the customer by name and recommend new products/services based on their specific purchase history. Launched in 2014, Nucleus Vision aims to bridge the divide between the online and offline retail customer experience. The foundation of the ecosystem is its patent-pending sensor technology called ION. Instead of depending on RFID, WiFi, Bluetooth, or even facial recognition technologies, the ION sensor detects customers' smartphones via radio frequencies when they are within a certain range. Upon entering a store, the ION sensors will register the customer's phone and will ask them if they'd be willing to share their information with the store. If the customer consents, the ION sensors push the data (via Nucleus Vision's blockchain called "Orbit") to the Neuron neural network. The network's deep-learning algorithms analyze customer data and provide the merchant with real-time customer information (e.g., upcoming life events, purchase history, age, gender, etc.). Merchants are required to use nCash tokens to move data throughout the Nucleus Vision network. In addition, merchants must pay nCash to data providers who give insights about their customers. To protect user privacy, customers will be able to opt-out of the service at any time. When users consent to share their information, they will receive nCash tokens which can be used to pay for products and services within the store. nCash is an ERC-20 token that utilizes the Ethereum blockchain. At the time of this writing, Nucleus Vision claims that they have prototypes running in 10 retail stores in India and that they have signed deals with brands to install their technology in 14,000 more locations in the next few years. Nucleus Vision was founded by Abhishek Pitti in August 2014. Prior to Nucleus, Pitti worked as an aerospace engineer. The ICO was scheduled for January 2018 but was canceled because, during the pre-sale, they were able to raise the full amount of the hard cap ($40 million). The total token supply is 10 billion NCASH. All tokens will be distributed as follows: 40% goes to public participants, 25% is reserved for the company, 25% goes to the development team and employees, 5% goes to advisors, and the last 5% goes to the bounty program. The project has been backed by Tim Draper, IndusAge Partners, among other investors. At the time this is being published, Nucleus Vision is headquartered in Sunnyvale, California.
| | | | |
| --- | --- | --- | --- |
| Mkt.Cap | $ 2.05 M | Volume 24H | 0.00000000NCASH |
| Market share | 0% | Total Supply | 10 BNCASH |
| Proof type | N/A | Open | $ 0.0002 |
| Low | $ 0.0002 | High | $ 0.0002 |
North American Launch Nucleus Vision Event
Where And How To Buy The nCash Tokens
Hirsch, JA, and CD Gilbert. "The Journal of NeuroscienceSociety for Neuroscience." Synaptic Physiology of Horizontal Connections in the Cat's Visual Cortex. Reed, R. Clay, and Jose-Manuel Alonso. "Specificity of Monosynaptic Connections from Thalamus to Visual Cortex." Letters to Nature. Nature Publishing Group, 3 October 1995.
India's most prominent retail chain, Future Group, has also recently partnered with Nucleus Vision to leverage cutting-edge technologies to gain unprecedented customer insight. To all nCash holders — I have always been committed to Nucleus Vision, but this time around, we are more armed and capable than we've ever been.
Visual systemThe visual system includes the eyes, the connecting pathways through to the visual cortex and other parts of the brain. The illustration shows the mammalian system. in the last 24 hours. Nucleus Vision reached its highest price on 30 April, 2018, when it was trading at its all-time high of $ 0.051497.
The Neuron platform enables retailers to take advantage of time and opportunity by connecting with customers in the best way to trigger a purchase. Neuron connects retailers and customers at precisely the right moment to produce excellent customer service. Nucleus Vision's blockchain platform, Orbit, is the foundation over which customer identities, customer data, and the nCash tokens flow accurately and securely between all involved parties and systems. This is the foundation for the universal loyalty program that Nucleus Vision plans to achieve. Nucleus Vision is currently built with smart contracts on the Ethereum blockchain.
I would first extend my thanks to everyone for supporting Nucleus Vision and the team. Dimensions of the global retail sector are rapidly changing as the buying capacity of consumers is increasing and competition is getting more aggressive. Coupled with the ION Sensor, the Nucleus Vision Neuron (retailer dashboard) provides granular insights on consumer shopfloor behaviour, and the ability to run contextual product campaigns instantly.
Visual association cortex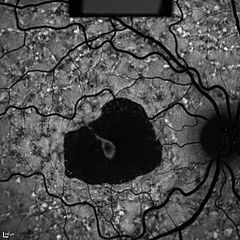 And I mean in a few days. The investor network at Harvard and its associates is one of the most powerful ones in the world.
This enables retailers to receive customer data and customers to receive nCash tokens. Wouldn't it be great if you could get rewarded for allowing retailers to use your data?
Nucleus Vision followed
In the long term, Nucleus Vision is looking to expand beyond brick and mortar retail IoT connectivity. The company will aim to provide solutions for industries such as smart homes, advanced healthcare, and agriculture.
The public may view Nucleus Vision's system as suspicious or untrustworthy at first. This is a drawback that comes with creating an end-to-end system for selling personal data. The Nucleus Vision technology stack (BASICST2S4) was designed to be multi-layered, integrating the ION sensor, Orbit blockchain, Neuron analytical layer and third-party apps as visualized in Figure 1. The core of Nucleus Vision revolves around the emerging Internet of Things (IoT). Think about all the "smart devices" that exist these days.
Everything from door locks to refrigerators can be connected to the Internet. These devices enable retailers to collect and analyze customer usage data, which in turn helps them optimize their business processes and increase profitability.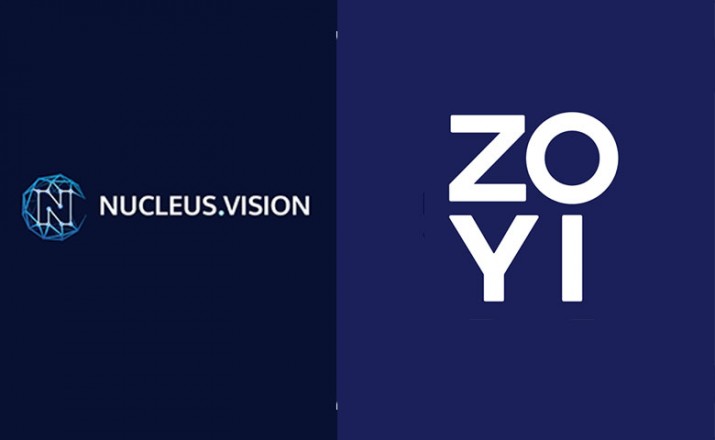 Intelligence neural network stack – Captures relevant information and develops data models that can inform customer recommendations. You're viewing a free company profile from the PitchBook Platform.
The private blockchain network allows users to enable and disable access to their personal data on demand
The early focus of Nucleus' adoption strategy revolves around the retail sector. However, the Nucleus Vision platform has applications in various markets. In its second phase of growth, Nucleus Vision will deploy its smart IoT sensors across residential, commercial and industrial security systems. Most importantly, my time at Harvard has reinforced my faith in Nucleus Vision. We may be ahead of the curve, but our current liquidity can very easily mitigate that.
Nature Publishing Group, 3 October 1995.
Cryptocurrencies and other internet-based technologies have been working to improve the digital world since their inception.
These are pioneers in the UX, blockchain, marketing, and retail strategy.
Nucleus Vision announces the launch of this network at Genesis DevCon, a blockchain conference held in Bangalore, India, on 24 & 25 November.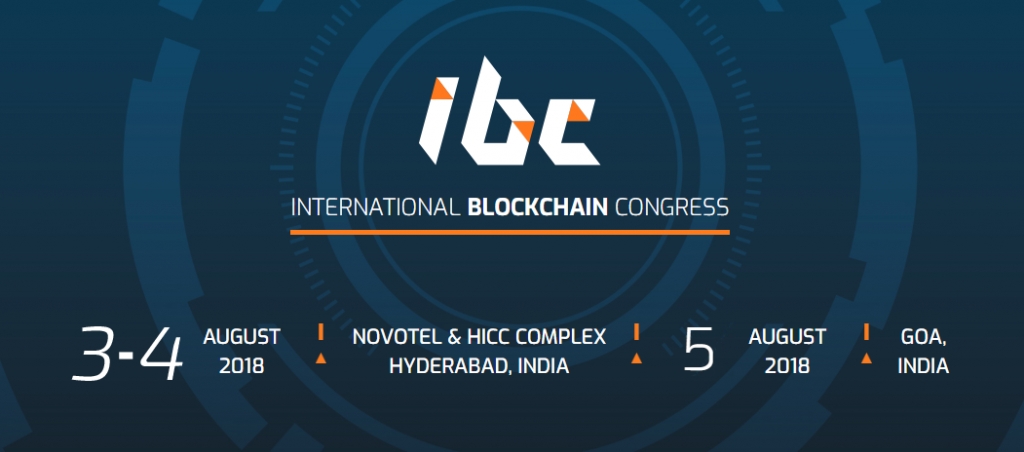 That is in addition to possible regulations facing the blockchain industry. Whether this includes Nucleus Vision or not, is up for debate.
I can't thank them enough for the number of deadline extensions on my assignments and going over tough management concepts as many times as I needed. I went back to Harvard with a singular aim — to derive all the knowledge I need to take Nucleus Vision to the next level. I attended the classes that would teach me how to overcome the deficiencies of Nucleus Vision today. I connected with professors, who I knew had the key strategic insight to take Nucleus Vision to the next level. I hung out with classmates who have, like me, run and exited startups before and are solving big problems.
Once the customer is out of 200-meter range to the store, users are being disconnected as the device doesn't geographically track people. With the Nucleus Vision platform, store owners can set up what is called the ION in their stores. This is a device that's pretty unique.
The sensor can also collect data on the customer's movement, temperature, sound, and other variables while in the store. Nucleus Vision hopes to use blockchain technology and multi-layered communication protocols to connect retailers and customers in a way that addresses the growing concern around data collection and user privacy. NCASH is an ERC-20 token which serves as the official token on the Nucleus Vision's blockchain as an incentive to customers and also a means of purchasing valuable information on the ecosystem. Nucleus Vision securely transfers customer shopping personal and shopping data to the blockchain.
Though it was an honest decision, it was probably an easy one to take. The Nucleus Vision had already raised over $40 million from early investors, that was before the public presale. If there's no prior record of the customer at the retail outlet, shop owners may ask for more data on the network, giving retailers the privilege to view purchases made previously in other stores. As customers shop, data about their shopping experience are provided and recorded in the global ecosystem called the NEURON. Data collected by the ION devices are gathered and can be sold to third parties for specific purposes on the platform.
"Brain." Occipito‐temporal Connections in the Human Brain. Schiller, P. H., and J. "Functional Specificity of Lateral Geniculate Nucleus Laminae of the Rhesus Monkey." APS Journals.
To explore Nucleus Vision's full profile, request a free trial. According to the official announcement, Croma is apparently raking in more than half a billion dollars annually in revenue.
Regarding privacy, each customer chooses whether to share their information or not which they continue with their checkout process – they can remain anonymous if they wish. The advantage of this platform to the customers is they get rewarded in nCash tokens for sharing their shopping experiences.
Regardless, the company does seem to be gaining the attention of the crypto world while gaining financial backing and partnerships. One of the unique aspects of the startup is that it is developing an end-to-end system with ease-of-use and mainstream adoption in mind. Nucleus Vision is an example of a blockchain project that can appeal to the traditional business world, as proven by the varying backgrounds of its investors and team members. Ultimately these kinds of collaborations could lead to greater public awareness of the crypto space as a whole.
Singer, W., and F. "The Role of Visual Cortex for Binocular Interactions in the Cat Lateral Geniculate Nucleus." The Role of Visual Cortex for Binocular Interactions in the Cat Lateral Geniculate Nucleus. 21 January 1977. Newborn infants have limited color perception.[40] One study found that 74% of newborns can distinguish red, 36% green, 25% yellow, and 14% blue. After one month performance "improved somewhat."[41] Infant's eyes don't have the ability to accommodate.
The new attribution mechanism will help retailers tremendously increase personalization in physical stores by providing deeper insights into the customers. This means people walk into stores and buy nothing 80-85% of the time. Nucleus Vision plans to change this by making the stores have access to customers' data when they walk into the store, allowing the store to understand their shopping preferences. This is expected to take the percentage of buying walk-ins significantly higher.
The problem Nucleus Vision is designed to solve is the inaccessibility of data by offline retail stores. The access to data by e-commerce and m-commerce gives a competitive edge over offline stores. According the whitepaper, Nucleus Vision discovered 2.6 trillion customers walk into over 91 million stores every year and only 15-20% of the walk-ins will convert to into a purchase. Nucleus Vision is an #IoT & #Blockchain based, contactless identification system, using $nCash utility-token to enable transactions across #retail ecosystem. Brand new rules for this new industry could potentially create roadblocks for companies like Nucleus Vision, depending on the scope of such regulations.
Lateral geniculate nucleus
This technology does not depend on bluetooth, WiFi, RFID or facial recognition software. The sensors detect mobile phones as people pass through the storefront or any other place the sensor is set up, and then identify the people via mobile ID over the blockchain. Nucleus Vision (NCASH) is an integrated technology of identification based on IoT, which captures and identifies data for better customer service for physical retailers. Vendors with the system will have the opportunity to improve the efficiency, convenience and convenience of trade, offering users the right product. Customers in addition to current offers receive an award for the participation and provision of their data in the system Nucleus Vision.