Volume 24H
156591396 ROOBEE
Roobee is a blockchain based investment service which utilizes AI and fully transparent statistics to help people make intelligent investments in digital assets. Roobee will allow token holders to build an investment portfolio filled with investment products that would typically be inaccessible to ordinary investors. Products like real estate, shares in promising startups, venture and investment funds, IPOs, stock and cryptocurrency market products will be on offer and users can begin by investing just $10 in fiat or crypto! Owners of Roobee tokens may pay fewer fees on investments than capital managers, investment funds, traders and others usually charge. To date, Roobee's business model has been tested by thousands of users and our community of potential investors has grown to more than 300,000. More than $15 million has already passed through the Roobee test system. The leading blockchain-developer at Roobee is the winner of the largest Ethereum-hackathon in the world ETH Waterloo (> 400 developers), among whose judges and speakers were Vitalik Buterin (creator of Ethereum), and other world-renowned developers.
| | | | |
| --- | --- | --- | --- |
| Mkt.Cap | $ 4.89 M | Volume 24H | 156.59 MROOBEE |
| Market share | 0% | Total Supply | 405 MROOBEE |
| Proof type | N/A | Open | $ 0.0008 |
| Low | $ 0.0008 | High | $ 0.0009 |
Roobee platform overview!
You can use it to build un-astroturfable Internet forums, decentralized social networks, pay-to-play websites, distributed data-routing services, SSH-key registries that are secure from MITM attacks, and much much more. Thunder Token is a new crypto token that has high throughput and confirms transactions in seconds. This is enabled by a paradigm-shifting blockchain protocol, developed by leading experts in cryptography and distributed system, and accompanied by a rigorous mathematical analysis of security. Tracking of cryptocurrency markets has become even more convenient with our application.
There is no way for amateur investors to make a profit on this market through lack of knowledge and experience and reliable trading infrastructure which only big corporations can afford to have. Roobee can significantly change this situation, with a product that is already delivered, great experienced team, good list of investors and reasonable tokenomics.
Using Roobee, a non-professional investor will be able to access all the functionality through the mobile application in a couple of clicks. Besides this, gamification will provide additional (better?) engagement. Roobee will also help the user to create a portfolio that suits them best. Roobee's implementation of the blockchain is key to providing services to clients transparently and authentically, including the provision of genuine track-records. For all users, data on completed transactions will be recorded on the blockchain, including details of investments, exchange rates, etc.
Backed by a 200 Million Investor Blockchain-powered Investment Platform, Roobee Is Launching Service with $10 Investment Threshold
Artem Popov, the co-founder of international investment platform, Roobee told me how he raised $4.5m during the pre-seed round from one of the largest Ethereum and EOS investors. We held an interesting Q & A with him over the project and what he hopes to achieve with it. He has a Bachelor in International Economics and a Master in International Finance.
ETFs — an exchange traded fund, in other words, an investment fund whose shares are traded on a stock exchange, allows access to a large number of investment products after buying only one security. Digitalization with a split option will also make ETFs more assecible. Stocks — an integral part of the global financial market, which Roobee will make available for private investors with a small threshold, through digitalization and splitting. Infinito is a professional R&D house and accomplished blockchain service and solution provider based in Singapore. We power safe and efficient utilization of blockchain for businesses of any scale and industry.
IPO allocation — an investment product, the allocation in which was previously available only to selected qualified market participants. Bonds — a traditional investment product, which is present in almost any long-term portfolio. EMX is an exchange that revolutionizes the global derivatives markets. EMX offers derivatives that give price exposure to underlying assets as varied as crude oil, gold, stock indices, or bitcoin.
In the future we are planning to hold another round for retail investors, since this is the whole point of our product - enabling the retail investors to access the best opportunities. It would go against our principles of equality not to hold a public round.
Roobee
Roobee will not charge a direct fee for the purchase of investment products. At the same time, the ROOBEE token will help to reduce fees of third-party services and partners partners' fees. Roobee will enable any person with any level of income to invest as little as $10 in investment products such as venture funds, real estate, etc., that only large capitals have access to. RoobeeScore, equipped with AI and Machine Learning, will take into account all the details and goals to provide the user with a tailored investment portfolio that suits them best.
Buy, sell & trade crypto on the world's No.1 crypto exchange preferred by 10M+ users from 180+ countries. We sincerely appreciate your support and understanding, we hope this information proves useful to all users and potential investors. The system is decentralized to the extent where anyone can join, and every token holder will have free access to the platform's features.
For this reason, Roobee will deal with a huge amount of data connected to user preferences, transactions, and investment expectations. Gamification will allow Roobee users to have an experience different from customary investing, to change complex and incomprehensible investment mechanisms towards the game in which the achieved investment goal is the main goal. Roobee's focus on the growing market of Generations Y and Z and the specific consumption patterns of these generations make gamification of the investment process a must. As a result, Roobee will become an interesting and engaging software investment platform, speaking the same language with the new generation. SERO is the new generation of privacy blockchain that supports smart contract and enables issuance of privacy coins and anonymous assets.
RoobeeID — contains the user's keychain, digital ID, the public and private keys. RoobeeID provides bulletproof security and allows access to the Roobee platform and RoobeeNetwork. Blockchain is a must-have technology for digitalization and creation of digital assets on the Roobee platform, ensuring transparency and authenticity of statistics, safe storage and exchange of user assets and personal information. Shares in promising startups — an investment product that requires complex legal structuring and is not available to most investors, but will become available through digitalization on the Roobee platform. Shares in venture funds — a highly profitable investment product not available to most investors, which will become available through digitalization on Roobee.
After reaching a consensus between them, a certain number of instruments are locked into the system to be managed through the blockchain. Blockchain allows the management of tokens by transactions submitted by an authorised end-users, issuers or token owners. However, in other contexts, operations for management of tokens are triggered by a smart contract or a chaincode. For сonvinient and secure work with the platform and the RoobeeNetwork, several options will be offered. The first is to use RoobeeWallet - a decentralized wallet for storing funds and digitized assets.
We have talked about what Roobee is, what is the current platform's status, which media outlets the project was mentioned in, as well as shared information about our dev team and much more. If the user has used Roobee tokens, for instance, to reduce fees, Roobee will burn part of those tokens to ensure reduction of the number of tokens being in free float. RoobeeTerminal — hosts trading on RoobeeLiquid and other exchanges and provides trading access to appointed and anonymous asset managers.
The Roobee platform is being designed in such a way that even small investors could diversify risks and create a portfolio of various market instruments (venture, stock, loans, etc.) in one click.
His experience includes working as an E-Marketing Specialist, Owner of an e-marketing services company, Project Manager, Head of Marketing and Business Development at CreditOn, Global Chief Marketing Officer and Managing Director at Creamfinance.
SERO also adopts the most advanced POW + POS consensus, whose network security and performance are much better than POW consensus based blockchain.
This platform allows users to be investors in large investment ideas with a large entry threshold!
Also, by leveraging the game data ecosystem, we are planning to promote and develop new businesses such as advanced game marketing, game data analysis and game distribution platform. REMIIT is a Blockchain Powered Remittance and Payment Platform that connects various businesses and users through a trust-based Smart Contract System. REMIIT endeavors to allow scalability of businesses in the Money Transfer Sector and provide users with a cheap and transparent process with value stability through the 2-Tier token system. Harbor is reengineering private securities with blockchain technology to help usher in a new wave of tokenized securities backed by real-world assets, such as real estate, company equity, investment funds, and fine art. The Harbor platform, powered by its compliance protocol, is the first to ensure tokenized securities comply with existing securities laws on every trade, everywhere across the globe.
At the same time, we will make the interface clear and simple to any type of investor, and provide genuine statistics on returns which will be ensured through the use of blockchain. With Roobee, we want people to improve the quality of life and oppose making rash investments (investing their last savings, borrowed money, etc.)," as stated by Artem Popov, co-founder of Roobee. "We want to give ordinary users the same investment opportunities and privileges that rich people have. So that investing even $10 in well-known and reliable investment tools with a high entry threshold could become affordable for those having small budgets. The Roobee product is designed in such a way that even smaller investors could diversify risks and compile a portfolio of various market instruments (venture, stock, loans, etc.) in one click.
Owners of Roobee tokens may pay fewer fees on investments than capital managers, investment funds, traders and others usually charge. Roobee is a blockchain based investment service which utilizes AI and fully transparent statistics to help people make intelligent investments in digital assets. Also, users will get certain statuses on the platform, depending on the amount of tokens being held. As we have mentioned above, every user's investment in any investment product will be recorded in the blockchain, proving its reality and belonging to the user. For a professional investor on the Roobee platform, it will be possible to build a portfolio manually and then rebalance and adjust it in a user-friendly menu.
Legendary internet entrepreneur Kim Dotcom is the project's Founder and Chief Evangelist. Wirex is a ground-breaking UK-based, FCA-licensed global leader in digital money solutions for individuals and businesses.
I followed the same guidelines investing in Ethereum back in 2014", explains the investor. Special attention is paid to the safe storage of funds ensured through partnerships with the world's largest companies.
By providing expert solutions, either turnkey or tailor-made, we accompany and empower businesses to utilize and benefit from this powerful technology in a time, cost, and resource-efficient manner, while delivering greater value to customers. Evedo is a blockchain based platform, consisting of B2B & B2C Marketplaces. It unifies all businesses and participants involved in organizing events.
Stage of The Project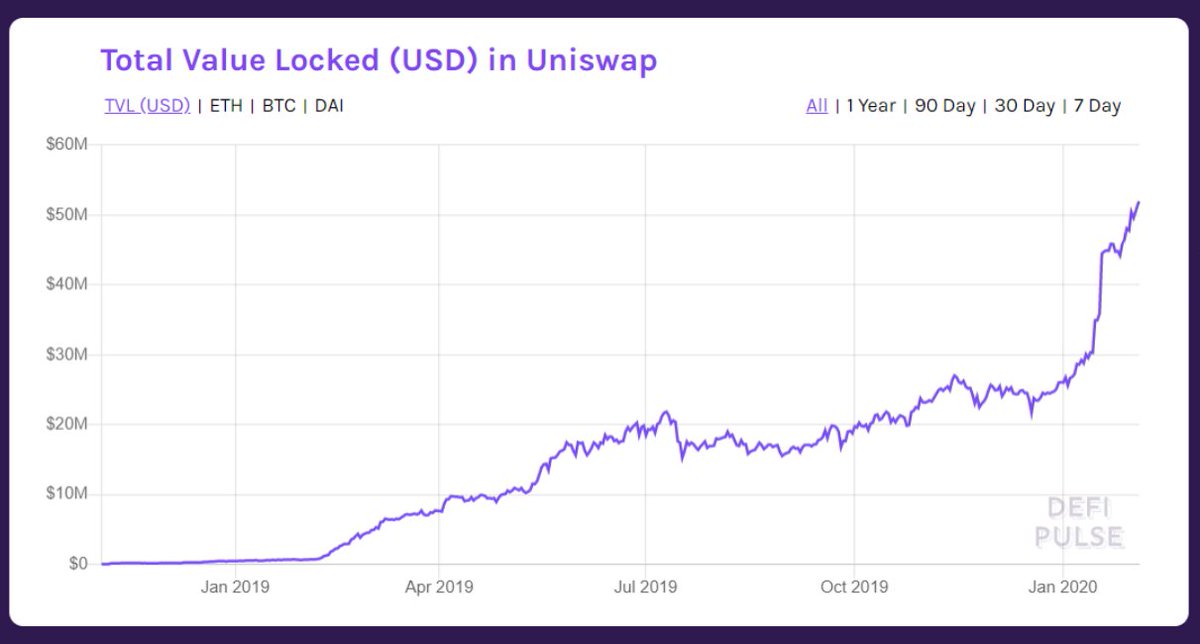 Roobee will calculate the approximate time to achieve this goal and draw up a financial plan for the user to achieve it. Real estate — a traditionally attractive investment product, with an extremely high entry threshold that can be removed by digitalization on the Roobee platform.
This system effectively secures investor funds while also providing transparent reporting on inflow into various funds. Roobee will disrupt the WealthTech market consisting of Robo-advisors, Digital brokerage platforms, General investing services, Portfolio management platforms, and Financial services software for personal bank accounts. The nature of the Roobee token implies further burning of the token within the framework of the platform, with a decrease in the amount of tokens released up to 50%. Every user's investment will be recorded on a genuine blockchain, proving that it is real and belongs to the user. Blockchain startups — a young investment product, the competent investment in which requires exceptional technical and investment expertise.
Private Sale
Private managers and traders — suffering from a lack of trust on the part of private investors, they will be able to attract users' capital into their strategies and manage them safely for customers using Roobee Terminal. Portfolio strategies for trading stocks, ETFs, bonds — optimized portfolios and strategies, assembled from the investment funds available to private investors. Cryptocurrencies and digital assets — a promising investment product. It can become an excellent complement to a risky investment within a balanced (by asset classes and their risk level) portfolio strategy.
Users will be able to create their own investment portfolio in a few minutes via Roobee Score. As a result of the successful investment, users will receive digitized assets that would symbolize investment products they have invested in. User funds will be automatically distributed among scored investment products from venture funds and real estate to crypto, ETFs, stocks, and more, with genuine track-records on the blockchain. All transactions and movements will be recorded on the blockchain to ensure transparency.
A detailed description of the project's technical aspects is available, although not intended for the general audience. The technology behind every feature is explained, and a blockchain use case is provided. The whitepaper offers some information regarding Roobee's overall goal. Market research and problems and solutions sections can be found at the beginning of the paper. The products and their features are well described, accompanied by use cases for better understanding.