Steem Backed Dollars or simply Steem Dollars are stable value pegged assets issued in the Steem.it platform. SBD are pegged to the value of the USD and can be redeemed on the Steem.it platform for about one dollar worth of Steem. 
When Content creators receive rewards on the Steem.it platform they are made available in 50% Steem Power, which can be redeemed continuously over a period of 104 weeks, and 50% SBD which can be fully redeemed for Steem in a 5 day period. SBD can also be transfered on the Steem Platform and can be exchanged outside of the Platform.
| | | | |
| --- | --- | --- | --- |
| Mkt.Cap | $ 41.3 M | Volume 24H | 0.00000000SBD |
| Market share | 0% | Total Supply | 0.00000000SBD |
| Proof type | | Open | $ 3.22 |
| Low | $ 3.20 | High | $ 3.45 |
Steem
Steem Power (SP), the third crypto on the Steemit network, is a token that symbolizes how much of an influence you have on the Steemit platform. The more SP you have, the power you have.
Steemit.com has a lot of upside potential, but there is downside potential / risk as well. Do not invest more than you would be comfortable losing if the price were to go down. It is possible that there could be some variation in price between when you place the order + send the BTC and when it actually gets processed and converted into STEEM. I don't know what rule/logic @blocktrades uses for that process. I have never run into any issues with it though.
The bloggers will earn SP and SBD (50–50%) when they receive upvotes. They may choose to get 100% SP or decline to receive any payout. The amount of SP and SBD they receive depends upon how much Steem Power (SP) does the up-voter hold (explained in the later part). While Facebook earns money by having people use it, Steemit rewards users for posting, commenting, and even just upvoting. I like to keep around 80-90% of my STEEM powered up so I can have more influence in the platform, as well as earn higher curation rewards.
This is because the unique way to increase the supply is through posting. The unique way to create more SBD is through the content creation. The authors receive their payments in STEEM Power (SP) and Steem Dollar (SBD), and they can select the percentage of each one, with 50% of steem power as the minimum. The first payouts were made on July 4th, 2016. By contributing useful content and up-voting (curating) valuable content on Steemit.com, a user can earn SP.
The SP is directly proportional to how much value does your up-vote has on the platform i.e. how much the author will earn out by your up-vote. Apart from becoming a witness (miner), there is a way to earn steem power. To earn SP and SBD we need to mine them. Mining is equal to contributing to the platform. The SP and SBD are derivatives of the Steem (Gold).
Steem Dollar (SBD)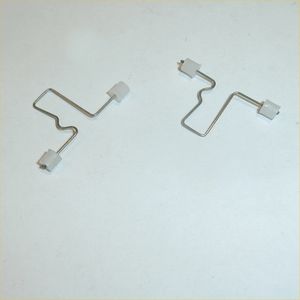 Clearly, if we talk about the time it takes to mine one bitcoin, there is no technical way to predict it accurately. Due to the competitive nature of mining bitcoins, it is quite difficult to say how long does it actually takes.
How do you convert Steem to US dollars?
The San Francisco-based company on Tuesday announced a $300 million fundraising round that puts Coinbase's new valuation at $8 billion and makes it one of the most highly valued in the United States. The deal marks a massive increase from its previous valuation, which had been $1.6 billion as of August 2017.
Along with this, the type of mining hardware you use also plays a vital role in Bitcoin mining time duration. New bitcoins are mined every 10 minutes. The amount of time it takes a miner to mine a bitcoin will depend on how much mining power he has. Your BitPay wallet is best used as app on a smartphone, and it's part of the BitPay card, but it has a separate function.
Thanks for the informative post but right now all I care about is building up my steem power. Please note that the Steem crypto coin (Steem), like Bitcoin or Ether, can be bought and sold in the open market. So, you can either earn Steem through the Steemit platform, or you can buy it on an exchange like Poloniex or Binance. Also, Steemit's Witnesses (see Steem_Witness) can change the interest rate paid (quarterly) for holding them in your wallet. Lately, this interest rate has been 0% with the SBD price being higher than desired.
Accounts
Steemit is trying to change how social media platforms work. Well, that's it for Steem crypto — those are the 3 cryptocurrencies on the Steemit network!
Is Bitcoin Issuance Similar to Gold?
Think of Steem-Blockchain as a gold mine. Steemit as a tool to mine this gold. The authors (people publishing blogs on steemit) and curators (people upvoting valuable content on steemit) are rewarded with SBD and SP.
This means there is no censorship, no central authority, no downtime, no data vulnerability, and no data abuse.
Steemit.com has a lot of upside potential, but there is downside potential / risk as well.
If you are planning to hold on to the investment for a while, Steem Power may be a better choice than Steem.
This is the base currency of the platform and can be bought and sold on the open market.
Steemit runs on the Steem blockchain and was developed with the aim of creating a social content platform similar in many ways to Reddit but using a blockchain. It allows users to create and share content, and other users rate this content by liking and upvoting. Based on the likes and upvotes a piece of content receives, the network will reward the content creator with Steem Power and Steem Dollars. Since more and more Steem is created every day, it is not recommended to hold it for long periods of time. It should instead be converted into Steem Dollars, Steem Power or some other cryptocurrency like Bitcoin or Litecoin.
Litecoin is also a fork of Bitcoin with the block time and mining algorithm changed. With Bitcoin prices hitting $6,200, there may not be any Bitcoin billionaires. The Winklevoss twins were Bitcoin billionaires while the price was above $10,000, since they own more than 100,000 BTC. They have 12% of the network hashrate. Assuming all pools have similar numbers, there are likely to be over 1,000,000 unique individuals mining bitcoins.
Who created Steemit?
On July 4, 2016, Steemit, Inc., a company founded by Ned Scott and blockchain developer Dan Larimer, launched the social media platform Steemit as first application built upon Steem blockchain.
I have my wallet set up at Coinbase, and I bought a little bit of steem power 3 hours ago to see how it works. Do you know about how long a transaction takes? Credit card / debit card purchase will be INSTANT, but it has its price - HIGHER fee of 3.99%. As Bitcoin is now hitting the record high, I think Steemit would have higher potential to rise when I hold it in current price.
STEP 3: Create an account on Bittrex.com Please only use this Bittrex link: https://bittrex.com/
Can I mine Bitcoin on my laptop?
Steem dollars are assets that are created from loans using Steem/Steem power as collateral. If the Steem ecosystem is worth $20 million, the Steem software can create one million in dollars as a loan on the network and issue it as currency for circulation.
This would have saved me time on my first day, defiantly the new to Steemit read. You should read about the difference between Steem and Steem Power. If you are planning to hold on to the investment for a while, Steem Power may be a better choice than Steem. You'll need to decide what the right amount is based on your current financial situation. One approach would be to start out with a small amount first, just to try it out.
I try to keep 10-20% in liquid STEEM though, so if there is a price spike I can cash in on some profits. A lot of times you can even sell on a spike then buy back in a dip and end up with more STEEM than you started with.
Note that not all currencies that Changelly accepts are available at all times. Compare the exchanges that list STEEM and create an account at the one that best suits your needs. For example, Changelly allows you to buy STEEM with US dollars (USD), but you'll first need to register for an account. Go to CoinSwitch Cryptocurrency Exchange's siteThis is our quick guide to just one way to buy STEEM.
Let's take an example – mining 1 Bitcoin in Venezuela will set you back $531 USD while in South Korea, a single BTC will cost more than $26,000. Meanwhile, in the US, the average price of Bitcoin mining ranges from $4,000 to $6,000. The period of time it will take an individual miner to mine 1 bitcoin is subject to the miner's computational resources compared to the competition. If the bitcoin miners have lots of powerful mining equipment available, at that point they may be able to add 1mnew block. It takes around 10 minutes to add a new block; so there is no shortage of opportunities to be the fortunate miner.
Steem
Purchasing "Steem Power" also gives you increased voting and participation power in the Steemit.com website. Determine whether you want to invest in "Steem" or "Steem Power".
How much is a Steem dollar worth?
The Steem Dollar (aka Steem Based Dollar, Steem Backed Dollar or SBD) is a token that is meant to be worth about $1 USD, making its value much more stable compared to STEEM (see STEEM Tokens). To be a bit more technical, a Steem Dollar is a promise to pay one dollars worth of Steem when it's redeemed.
The tokens are technically generated by the blockchain (not the website). Thanks for taking the time to read this guide.
New STEEM units are developed by the Steemit platform every day and automatically distributed to content creators and platform participants. Some exchanges, such as Changelly, allow you to deposit fiat currencies. If you're using Changelly and have logged into your account, select USD as the currency you have and STEEM as the currency you get.
You can get more information about Bittrex and how to buy digital currencies on this page. Bittrex operates a Zendesk where users can read news articles and review FAQs. Users can also review their customer support tickets by logging into Bittrex Support.
The Steem (gold) is traded by the people in the market (online cryptocurrency exchanges). They buy it on a speculative price and keep it (hold) with them to sell later when the prices go up. Because the Steem has many use cases; it is useful and scarce.
I will be addressing Steemit, also — Steemit is a unique, Steem-based social media platform that is by far Steam's most famous use case. In addition to that, I will cover the various cryptocurrencies associated with Steemit i.e.