| | | | |
| --- | --- | --- | --- |
| Mkt.Cap | $ 210,100.00 | Volume 24H | 60.14 MSENC |
| Market share | 0% | Total Supply | 500 MSENC |
| Proof type | N/A | Open | $ 0.0004 |
| Low | $ 0.0004 | High | $ 0.0005 |
Sentinel Chain ICO Review – Tokenization of Livestock
Sentinel Chain Reviews
This will make SENC an integral part of the Sentinel Chain platform and the driver of its economy. This document constitutes a description of the Sentinel Chain platform and the functionality of the Sentinel Chain tokens; it is for informational purposes only and may change as the Sentinel Chain technology develops over time. FarmTrek, developed by InfoCorp Technologies, is the world's first solution for livestock-backed insurance and financing with private, permissioned-based blockchain to tag and track livestock ownership.
Sentinel Chain BridgeSentinel Chain was designed to bring to the users a certain number of services related to cattle and incentive the social inclusion of the farmers. However, in order to do this, SENC will be required as fuel for accessing the Sentinel Chain ecosystem. The Sentinel Chain Bridge simply serves as a method of convert SENC ERC20 tokens from Ethereum Mainnet to SENI ERC20 tokens in Sentinel Chain and vice versa, in a quick and cost-efficient manner. Sentinel Chain makes use of a SENC-pegged cryptocurrency called SENI (Sentinel Chain Internal Token) as transaction payments within Sentinel Chain itself. The project can potentially open up access to credit and other financial services for the unbanked farmers.
The Sentinel Chain project seeks to introduce livestock as 'capital' in the formal financial economy, the transformation from 'dead capital' to a financial asset class will increase investment and participation substantially. The basis for such a solution lies in the creation of a physically tamper-proof and digitally-immutable system capable of livestock provenance – the origin of a livestock's existence. Cryptocurrencies and blockchain are emerging technologies that carry inherent risks of high volatility, and ICOs can be highly speculative and offer few – if any – guarantees.
Such an infrastructure will provide liquidity to the local unbanked population via an international network of financial providers. It is specifically designed to provide affordable and secure financial services to those who need it most – the 2 billion unbanked. The Sentinel Chain is the world's first global B2B marketplace platform for financial inclusion services accepting the use of livestock as collateral. Sentinel Chain plans to use Blockchain technology to allow those farmers to receive financial services based on livestock as collateral. Sentinel Chain is to build a B2B2C marketplace to connect financial institutions with the livestock owners.
Investors are flocking towards the newest and hottest ICO´s in the market, in an effort to get their hands on it before whitelists are filled or hard-caps are reached. The huge growth in ICO´s have made it extremely difficult to identify projects that are actually seeking to bring value to the world and not just based on hype and speculative behavior. In the "Unbanking of the world" series I will be highlighting blockchain projects that I believe have the ability to empower the unbanked people of the world.
We measure a successful ICO by estimating short and long-term ROI. When Roy told me that he decided to do a cow coin after six months of deliberation and technical evaluation last year, I knew that InfoCorp was going to be fully supported by the blockchain community. My role will continue to diminish whenever the experiment unfolds and grows! This resembles the 3C's, 5D's and LASIC that I subsribed to in BlockAsset investment philosophy. The success of Sentinel Chain will depend on how rapid decentralisation and inclusion take place.
Why Sentinel Chain?
To simplify the accessibility issue for banks, the CrossPay Mobile app brings borrowers (plus their cattle) and lenders together via the digital marketplace. She is the CEO of the first Bitcoin ATM company in Singapore and has served as Vice President with three separate private investment companies in both Singapore and the United States. – a B2C financial ecosystem of separate blockchains for each local geography accessible via the CrossPay Mobile Application (a mobile interface built for Android). The CrossPay Blockchain consists of (a) the Tamper-Proof RFID-enabled Livestock Tag, (b) the CrossPay Mobile application, and (c) the blockchain.
INSURANCE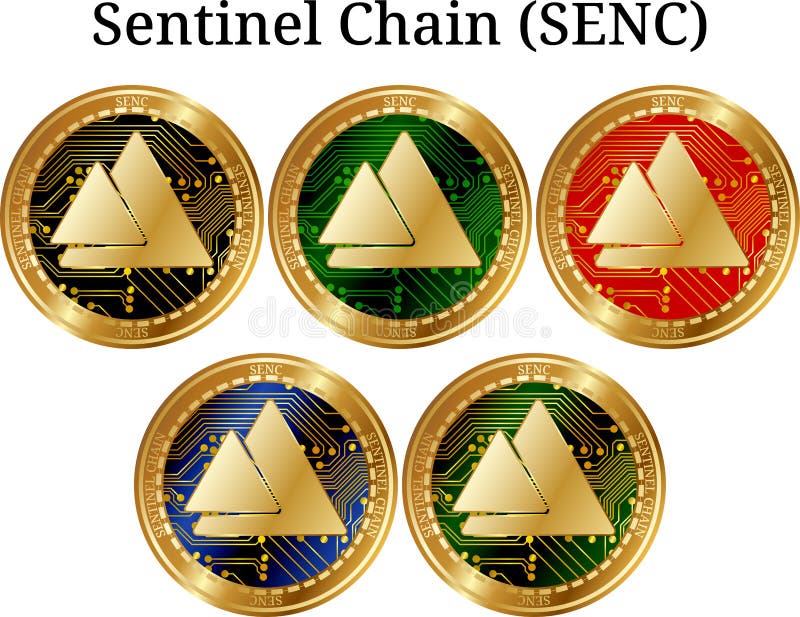 Still, as this variable at present remains an unknown, there is no guarantee without partnerships with offshore financial service providers that the ecosystem has a clear path to scale. The app provides users with the ability to track assets, a digital identity and access to other financial services. Through the app, farmers will have access to various financial services including loans, insurance, crowdfunding and e-payments.
They have already accomplished a lot in only a few months, it is a hard-working team. There is a working prototype and they have partnered with top companies in all the necessary industries.
Banyan Network has signed a partnership agreement with InfoCorp Technologies to advance our goal of financial inclusion. The launch of Sentinel Chain will be the first use case for SENC, and that is to facilitate the creation of livestock insurance. InfoCorp Technologies appoints Argentine Maximiliano Cañellas as Chief Technical Officer to manage the company's technical strategy and roadmap. Sentinel Chain presents its first public release of "Orion", its testnet blockchain and completing stage 4 of its project milestone.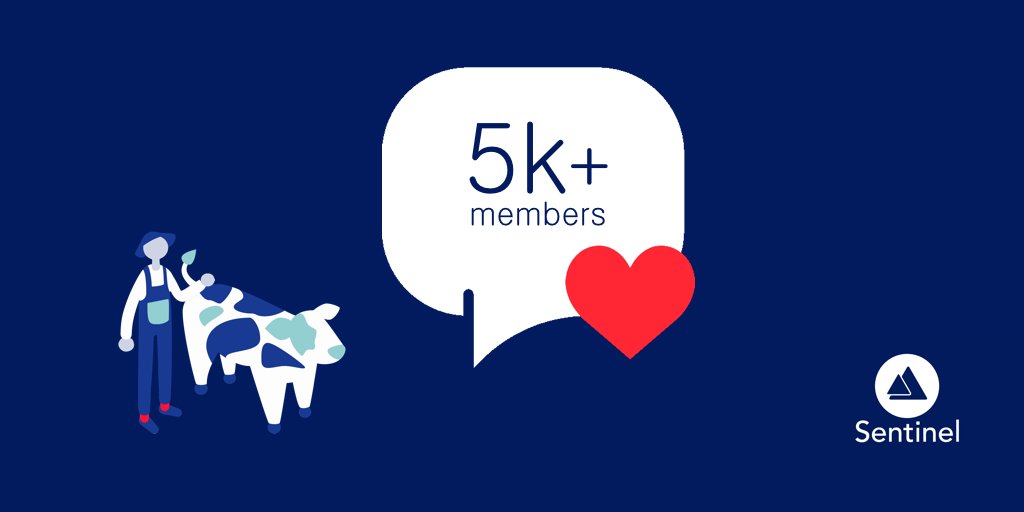 The huge growth in ICO´s have made it extremely difficult to identify projects that are actually seeking to bring value to the world and not just based on hype and speculative behavior.
To date, affordable insurance for their livestock or an affordable loan that is backed with the livestock as collateral was basically unavailable.
Sentinel Chain plans to use Blockchain technology to allow those farmers to receive financial services based on livestock as collateral.
Secondly, banks must develop highly sophisticated, costly channels for reaching borrowers.
Spearheaded high level ICO marketing and expedited its adoption by the Sentinel Chain team, with prominent experience in managing cryptocurrency communities and ICO Public Relations. Provided critical marketing and strategic advisory in the structuring of the token sale. As Head of PR and Marketing, my role is to take the lead to build the Sentinel Chain brand through strategic campaigns, brand awareness, media outreach and community engagement. My role is to generate public interest and dialogue among the international crypto community and the advocates of blockchain technology and financial inclusion. Integration of financial service provider to Sentinel Chain.
Log in to Twitter
Home BridgeThis contract is in charge to mint or burn SENI tokens when the users starts cross-chain transactions from Sentinel Chain. Looking forward to showcase FarmTrek as one of the 40 innovation solutions shortlisted for this year's Singapore Fintech Festival Award organised by MAS. We and our partners operate globally and use cookies, including for analytics, personalisation, and ads. As with any other transparent and community driven project, several public resources exist in order to help people to jump into developing new projects and solutions built on top of Sentinel Chain. The information on this website is subject to change without notice.
Information, such as age, weight, health of livestock will be stored publicly on the VeChain blockchain in a immutable and transparent manner, while keeping the farmers privacy in tact on the Crosspay blockchain. The use of SENC token in the platform is strong and if the platform succeeds, we should see a rise in SENC token price as it correlates to the volume of money transacted by overseas lenders to local farmers. Though, we accept that will only happen in 2019 when the Sentinel Chain platform V2 is launched. This is a bit of a long time to wait for the first real demand for the token. VeChain is renowned for creating a powerful public provenance blockchain that can be used to combat counterfeit luxury goods.
Any terms and conditions entered into by contributors in respect of the acquisition of Tokens are between them and the issuer of the Token and ICOholder is not the seller of such Tokens. ICOholder has no legal responsibility for any representations made by third parties in respect of any Token sale and any claim for breach of contract must also be made directly against the Token issuing entity listed herein.
Besides being the founding president of the Singapore FinTech Association, he is also a Fellow of the Singapore University of Social Science, advisor to Startups and mentor to student FinTech projects. Roy has more than 20 years of technical experience with expertise in blockchain, investment banking, and inter-bank payments.
Author Services
SENTINEL CHAINis a B2B marketplace specifically designed to provide affordable and secure financial services to the unbanked and accepting the use of livestock as collateral. The Sentinel Chain Token (SENC) will be an ERC20-compatible token that allows global financial service providers and SENC token holders to participate in the Sentinel Chain marketplace. Activity on Sentinel Chain will be performed solely using the SENC.
As livestock ownership and owners' data remains on the Sentinel Chain, the provenance of the livestock can reside on a public provenance platform that is integrated to Sentinel Chain, such as VeChain. This can be useful in the case of cross-border livestock trade and food supply chain where proof of origin is required. CrossPay Mobile Application (Frontend) The CrossPay Mobile application (Android) is a mobile financial delivery mechanism for use with the CrossPay Blockchain. It is also designed to be a mobile wallet that provides the unbanked with quick access to their balances and allows for transactions with other users and merchants.
The Assets on the cross-pay blockchains will be the livestock identity, and the "Local CrossPay Token" (or LCT). LCT will be pegged to the value of the country's native currency. There are more than 570 Million farms worldwide, most of which are small and family operated, and rely on their livestock for their living. These smallholder farmers rely on seasonal agricultural production for their livelihoods. Approximately 70% of global food production comes from small-scale agriculture.
For overseas peer-to-peer lending and crowdfunding platforms to use the service of Sentinel Chain to provide financing for local financing companies. As 70% of Romania's poor live in the countryside and one third of the Romanian workforce is employed in agriculture, Sentinel Chain offers the precise solution for those underdeveloped and remote communities. Sentinel Chain's CEO Roy Lai speaks to OhHeyMatty on farmers, blockchain and livestock tags. InfoCorp Technologies ("InfoCorp") has signed a Memorandum of Understanding (MOU) with Maybank Singapore.
Sentinel Chain Statistics
Sentinel Chain has recently partnered up with VeChain, which is best known for its powerful public provenance blockchain that can be used to combat counterfeit luxury goods. VeChain´s blockchain will be integrated with Sentinel Chain´s blockchain.
With the insurance in hand, Bob can now receive loan offers with his livestock as collateral, possibly from CloudWell (Also via the CrossPay app). Bob will sign the loan agreement and receive the loan in LCT tokens (pegged to the value of the native currency). The LCT tokens will be bought by financial entities wishing to offer financial services on the Sentinel-Network.