Content: We hope to, basing on the technology of block chain, adopting unique non-tamper distributed ledger characteristics of the block chain, build the traceability cloud platform, solve the enterprise's difficulties in information traceability, anti-counterfeit, verification and mobile marketing during commodity production, circulation and distribution and terminal consumption process through the sub-chain of the landing project and corresponding DAPP application, and provide a fast and efficient cluster of cloud services development for the technical developers, so as to solve the problem of trusted for brand enterprises and consumers, and then build a new block chain ecosystem ---Traceability Chain as the future world-selectable internet value transmission protocol, and push forward the practicability and usability of the whole block chain industry. As the most promising block chain ecosystem, it perfectly combines the advantages of Ethereum and Bitshares. Traceability Chain will also constantly and gradually form the block chain economy through the construction of the foundation platform, the design and development of the software and hardware products, the development of various products and the development and iteration of the commercial landing project, improve the industry efficiency, and promote the effective and collaborative development of the society.
| | | | |
| --- | --- | --- | --- |
| Mkt.Cap | $ 0.00000000 | Volume 24H | 0.00000000TAC |
| Market share | 0% | Total Supply | 1000 MTAC |
| Proof type | N/A | Open | $ 0.0075 |
| Low | $ 0.0074 | High | $ 0.0078 |
What is Traceability?
Another benefit of a traceability system is that it helps you keep track of when your produce was harvested so you can keep your inventory moving and reduce loss. Identify the status of outputs with respect to monitoring and measuring requirements throughout production and service provision. Many of these are long-term benefits, reducing overall product life-cycle costs but increasing the development cost by the effort you expend to accumulate and manage the traceability information.
Nowadays, there are techniques to predict geographical provenance of wood and contribute to the fight against illegal logging [11].
Why is the traceability of meat important to the consumer?
Traceability processes ensure that foods are traced and tracked throughout the supply chain. Traceability is vitally important for food safety as well as operational efficiency. Traceability refers to the functions that trace the flow of foods throughout the production, processing and distribution stages.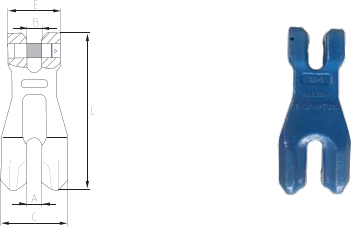 The main goals of these standards are to reduce the use of raw materials, reduce energy consumption, improve process efficiency, reduce waste generation and disposal costs, and to utilize recoverable resources. NIST certification does not imply or indicate any approval, recommendation or endorsement of any product, supplier, manufacturer or user of any NIST certified equipment.
The fourth type of link traces specific work products backward to requirements so that you know why each item was created. Most applications include code that doesn't relate directly to user-specified requirements, but you should know why someone wrote every line of code. This is the first article in a three-part series, adapted from my book Software Requirements, 2nd Edition, that addresses the subject of requirements tracing (or traceability). Requirements tracing documents the dependencies and logical links between individual functional requirements and other system elements.
THE PRODUCTS YOU NEED, WHEN YOU NEED THEM
If all the appropriate paper work listing all stated uncertainties is filled out properly, that 2nd thermometer would have a certificate of compliance traceable to NIST Standards. Traceability requires the establishment of an unbroken chain of comparisons to stated references. NIST states that it is the responsibility of the provider of the NIST traceable item to support the claim of traceability, but it is the responsibility of the user to assess the validity of the claim. Traceability has long been aggressively promoted in the automotive industry.
Check to see when was the last time that you completed a food traceability activity. You may have completed this activity as part of your mock recall (or in some circumstances, your real food recall). Within ourForms Package or included with our Identification and Traceability Procedure, we offer the documentation templates needed to ensure the requirements around identification and traceability are met.
Though it may seem complex, a complete traceability and quality control solution from VisionID need not impact process efficiency or burden your workers with additional duties. In logistics, traceability refers to the capability for tracing goods along the distribution chain on a batch number or series number basis. Traceability is an important aspect for example in the automotive industry, where it makes recalls possible, or in the food industry where it contributes to food safety. Destructive tests typically include chemical composition and mechanical strength tests. A heat number is usually marked on the part or raw material which identifies the ingot it came from, and a lot number may identify the group of parts that experienced the same heat treatment (i.e., were in the same oven at the same time).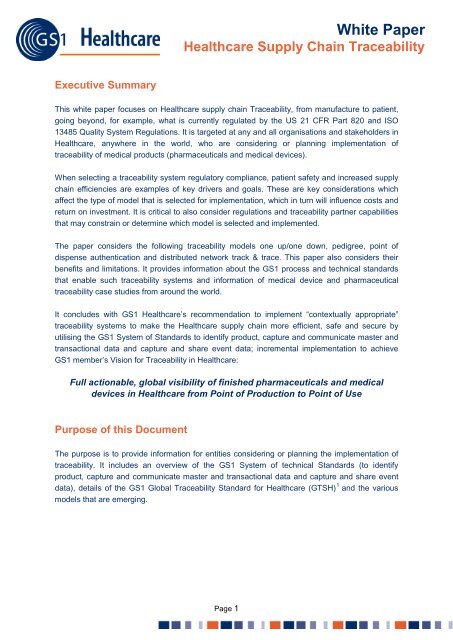 Quality and Systems Assurance Managers
What is traceability software engineering?
NIST provides a Certificate of Analysis and a Material Safety Data Sheet (if applicable) with every SRM. NIST certification means a product has been tested against an NIST SRM and meets the exacting requirements for that product.
SRMs are also used to support measurement traceability in the United States. NIST provides a Certificate of Analysis and a Material Safety Data Sheet (if applicable) with every SRM. Get an overview of these organizations to ensure you're in the know when it comes to standards.
There are some industries that require International Organization for Standardization (ISO) compliance. Also, there are some organizations that voluntarily strive to meet the ISO requirements so they can advertise as ISO compliant. This compliance is often seen as an indicator of a company's excellent service or product quality. ISO requirements often call for all testing instrumentation to have NIST certification for documentation purposes.
Backward and Forward Traceability
The information contained in this article is intended for general information purposes only and is based on information available as of the initial date of publication. No representation is made that the information or references are complete or remain current. This article is not a substitute for review of current applicable government regulations, industry standards, or other standards specific to your business and/or activities and should not be construed as legal advice or opinion. Readers with specific questions should refer to the applicable standards or consult with an attorney. Since almost every application requires temperature measurements, having NIST traceability assures that ice melts at 0 degrees Celsius with minimum uncertainty and water boils at 100.
Why is food traceability important?
Traceability. You are legally required (under Regulation 178/2002/EC on the general principles of food law), to have a traceability system in place. However, the more detail you can include in your traceability system the better able you will be to deal with possible food recalls involving your product.
The reason behind this sort of traceability is to check that we are not extending the extent of the venture by including code, design components, test or other work that is not indicated in the prerequisites.
The manufacturing industry is truly global; American suppliers use factories in India who source raw materials from China.
There are also some unit systems that are derived from a set of fundamental units.
This is the first article in a three-part series, adapted from my book Software Requirements, 2nd Edition, that addresses the subject of requirements tracing (or traceability).
View requirements tracing as an investment that increases your chances of delivering a maintainable product that satisfies all the stated customer requirements. Although difficult to quantify, this investment will pay dividends anytime you have to modify, extend, or replace the product. Traceability information facilitates reusing product components by identifying packages of related requirements, designs, code, and tests.
The EU introduced its Trade Control and Expert System, or TRACES, in April 2004. The system provides a central database to track movement of animals within the EU and from third countries.[6] Australia has its National Livestock Identification System to keep track of livestock from birth to slaughterhouse. The term measurement traceability is used to refer to an unbroken chain of comparisons relating an instrument's measurements to a known standard.
The automated system constantly monitors all key process parameters, including machine settings and quality measurements. This involves a system that is designed to follow a product through all phases of the manufacturing process. This implies that each individual process step is being monitored by an automated system and each individual product or product batch is uniquely encoded so that it can be identified. This traceability matrix guarantees that all requirements are secured by test cases and test scenarios.
In a typical manufacturing plant, there are various production processes, each with its own unique characteristics and therefore different traceability objectives. The data volume will strongly depend on the number of tracked materials, lot sizes and the number of registration points. The system should be scalable and able to capture both shop-floor data and real-time manufacturing data with minimal configuration. If you are required to have traceability then you must keep records that verify these outputs have been identified and their status. This type of link assures that you've satisfied every requirement because you know which components address each one.
Standard 3.2.2 - Food Safety Practices and General Requirements in chapter 3 of the Code covers the "one step back and one step forward" elements of traceability under Clause 5 (2) Food receipt and Clause 12 Food recall. Traceability enables corrective actions (such as a product recall) to be implemented quickly and effectively when something goes wrong. When a potential food safety problem is identified, whether by a food business or a government agency, an effective traceability system can help isolate and prevent contaminated products from reaching consumers.
When should we stop testing?
Requirement Traceability Matrix (RTM) is a table (mostly a spreadsheet) which shows if each requirement has a respective Test case / cases to make sure if the requirement is covered for testing. It is basically used to ensure that ALL the requirements and Change Requests are or will be tested.
What are the Food Standards Code requirements?
I am the Electromechanical Manager at Sure Controls with a passion for delivering smiles to receive smiles. At Sure Controls we are passionate about helping keep Manufacturers competitive in the United States, specifically in the great state of WI. We have an extensive team of highly qualified experts looking to help improve safety, quality, and, efficiency. Our core competencies are focused on applications & markets requiring Thermal Process Control, Web Handling, and Robotics & Motion Control. My passion for automation extends into my passions for anything with an engine, running, and most importantly spending time with my family.
VisionID's AN400 RFID Antenna from Zebra offers new levels of operational efficiency in large areas. VisionID supplies full traceability and quality control systems, with a focus on Radio Frequency Identification (RFID) tagging technology and software integration.
RE Definition: Traceability Analysis
The quantity systems are the standard systems used in the control of measure, net weight, or number of constant quantity packed goods. Generally speaking traceability is used to measure items that need a greater level of accuracy than normal. This could be anything from a four-to-one greater accuracy right up to a 10-to-one greater accuracy.