Xaurum (XAUR) is a smart contract & token system built on Ethereum. It was developed from the previous PoS  blockchain, Xaurum (XAU) which was migrated to the Ethereum platform to lower costs and inflation associated wwith mantaining a Proof of Stake 2.0 cryptocurrency.
Xaurum is gold backed crypto asset, that derives its value from the gold reserves maintained by the Auresco Institute, a non-profit organization created by the Xaurum team. Xaurum is ment to be used as a store of value since the gold base that backs Xaurum is always growing.
The former cryptocurrency, Xaurum (XAU) had an ICO period, in which 1016 XAU coins were sold. In the RICO period, these XAU coins are exchangeable for XAUR at a 1-8000 rate. During this RICO period, anyone was also allowed to send cryptocurrencies and fiat currencies to the Auresco Institute to recieve newly created XAUR. 
In this smart contract system, the old PoS XAU coins that were swapped and the ones that were minted in the RICO period will be in circulation (all of these coins have been backed by gold), and the remaining supply is locked (the locked supply is not backed by gold). Xaurum users have two ways of acquiring tokens, you can earn them in the "Goldmine" or Mint them. 
When mining on the Goldmine, users are exchanging their hashpower in a multipool. The earned coins from staking and mining these cryptocurrencies is used to buy more gold and to release Xaurum that was previously locked into circulation, by backing it with the newly bought gold. The proceeds from the Multipool can also be used to buy Xaurum in an exchange and pay the miners, depending on the market value of Xaurum, mined cryptocurrencies and the gold itself. 
when Minting new coins, users are allowed to send fiat currencies directly to the Auresco Institute in exchange for new coins. These users are called Masternodes but they do not mantain the blockchain. Instead, they are required to have a 1000 XAUR collateral (like Dash masternodes), in order to create new coins. This ensures that any fraud attempt would not be profitable for the Xaurum masternodes.
Profits from running the PoW multipool and from the Minting process are sent to the Commonwealth wallet, and allow the Xaurum system to increase their gold supply at a must faster pace than the XAUR supply itself.
| | | | |
| --- | --- | --- | --- |
| Mkt.Cap | $ 1.31 M | Volume 24H | 0.00000000XAUR |
| Market share | 0% | Total Supply | 0.00000000XAUR |
| Proof type | | Open | $ 0.02 |
| Low | $ 0.02 | High | $ 0.02 |
xaurum/bitcoinunits.h at master · aurumproj3ct/xaurum · GitHub
The ICO market also has few, if any, regulations. Since literally anyone with an idea and the technical know-how to create an ICO can initiate one it is up to the individual investor to perform their due diligence on every ICO. View Xaurum Gamma (XGM) price history chart, statistics and other information. Coinlore provides original cryptocurrency/coin prices calculated by own algorithm, and other metrics such as markets, volumes, historical prices, charts, coin market caps, blockchain info, API, widgets and more.
Tether, for example, has not yet issued a report today, and has two billion dollars received from users. They claim its because of business secrets. My experience from the world of investment has taught me that when people claim something can't be revealed because of business secrets, it turns out that not everything is as claimed in the beginning. Xaurum is a representative cryptocurrency based on an increasing amount of gold. It is designed as a store of value on the ledger, and uses distribution of profit of money creation to achieve its goal.
Xaurum reached its highest price on 9 December, 2017, when it was trading at its all-time high of $ 0.348037. It has a circulating supply of 76.76M XAUR. Blockchain technology is changing the digital economy in exciting new ways.
The margin we have on goldgoes for equipment, servers, management and marketing. There was never enough money to buy prestigious cars. We had a rebirth of ICO so called RICO, and with the collected money, we distributed xaurum into smaller units and transited the etehereum network. There are several prestigious cars in Slovenia, including lamborghini with Xaurum stickers. There would be nothing wrong if this would be our team's fleet, but in reality the cars belong to our business partner Aurobroker, where you can pay car rental with xaurum.
Cryptocurrency price
With us, where the money goes is measurable. So, if we issue 1000 euros worth of new xaurums, we buy 1000 euros of new gold.
Cryptocurrency Casinos
Xaurum forecast, Xaurum price prediction, Xaurum price forecast, XAUR price prediction, XAUR forecast, XAUR price forecast. These are some other terms to define this Xaurum (XAUR) technical analysis page. As per the forecast and algorithmic analysis, the the price of 1 Xaurum (XAUR) will be around $82.9619 in 2025.
The blockchain shows the increase in the supply of our tokens in circulation, and the amount of gold in our safe must increase proportionally. If it did not increase, the relationship between our tokens would be demolished. We have also hired PricewaterhouseCoopers to audit the gross balance and revise our gold reserves at our own initiative.
Note that these are all based on past data. If the future follows the same pattern as in the past, this predictions/forecast can be very accurate. The price of Xaurum (XAUR) in 2022 will be about $0.1500.
Gold goes to a common safe and becomes the total gold owned by all our users. So the gold is distributed among all users.
For me, this is the only thing that makes sensefrom an economic point of view. Bitocin, as the first crypto-currency, solves many problems of fiat money. For example, sending money online no longer depends on the official hours of the banking system, hoever it does not solve the problem of excessive money "printing".
In the ten minutes, the duration of this conversation so far, Xaurum users have more gold. Because at least one transaction happened in ten minutes and each transaction brings new physical gold.
Xaurum Official
Based on the data, it can be predicted that it is Profitable to invest in Xaurum (XAUR) for the long term.
Xaurum solves the problems of various types of money.
If the future follows the same pattern as in the past, this predictions/forecast can be very accurate.
Xaurum is not an investment fund or a fund manager.
For me, this is the only thing that makes sensefrom an economic point of view.
Xaurum is the only digital asset with a continuously growing gold base which makes Xaurum a secure, scalable, long-term and profitable investment. Xaurum has a market capitalization of 2.428.695 €. This is a 0,001 % market share (dominance) of the entire crypto currency market, 0,002 % from Bitcoin (BTC) ir 98,67 % from BlackCoin (BLK). Xaurum reached 960 days ago on 20.06.2017 the all-time high of 0,261 €.
ICO Project
Based on the data, it can be predicted that it is Profitable to invest in Xaurum (XAUR) for the long term. By long-term, we mean that the Xaurum forecast for a period of 5+ years.
Is it profitable to invest in Xaurum (XAUR) ?
However, there is also the possibility that the project – and the cryptocurrency that supports the underlying blockchain application fails. Another risk of Initial Coin Offerings is that there are few if any, regulations on an ICO. Anybody with an idea for a cryptocurrency project can issue one. With the proper technical set up, there's nothing to stop an individual from creating an elaborate plan that makes it appear they have a great business idea when in reality all they are looking to do is make off with investors dollars. The development team for the startup proposes a viable blockchain project.
Xaurum aims to be a value store on the ledger by money creation and an increasing gold base. Xaurum is an ERC20 asset token on the Ethereum blockchain based on gold. The Xaurum token is also meant to be used as a currency token. When it was finished, we have immediately bought 1016 grams of gold — everything we got was invested in gold.
Learn more about initial coin offerings. In recent years, however, startups are taking a new approach to raise funds called an Initial Coin Offering (ICO).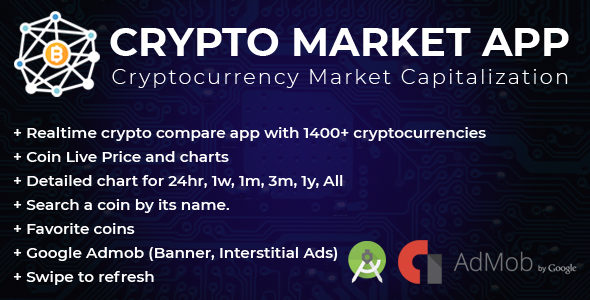 Due to the high number of scams associated with initial coin offerings, Wise Cryptos does not recommend investing in any ICO. There are many sources quoting anything from 80% up to 95% failure rates of Initial Coin Offerings for one reason or another. While the exact figures are difficult to accurately identify, the overall trend is worrying and investing in an ICO often feels as risky as wildly and irresponsibly gambling at a cryptocurrency casino. This is a real shame for the genuine projects with real promise and practical and useful real world application.
Price Chart
This is the guaranteed value that the holder receives, regardless of the market. Buying on stock exchanges, where only the ownership of xaurums is changed, and the other option is to buy it directly from us.
Today, the reward is 12.5 bitcoin, then it will only be 0.005 bitcoin, then only 0.0005 etc. If I know that someone can get money only by mining with a graphics card, I think that this method does not create true, real value. This is in a way similar to the issue of new printed money in the European Central Bank. Our guideline is that you can print the digital currency but you can't make gold. Something that can not be forged, must be first bought, then you get a share, a security or a digital currency.
Xaurum project, the fruit of mental labour of the founders, Gašper Kenda and Matija Potočnik Pribošič, claims to solve the problems of fiat of money. Their solution is a digital currency, based on gold. The price therefore depends on demand for the currency as well as on the value of the gold reserves.
We also gathering additional information from different sources to make sure we cover all important information or events. We strive to help our readers gain valuable, trusted insights through in-depth analysis, high-quality and well-researched News stories and views from the digital currency community experts. Our young and dynamic team is comprised of well-known journalists as well as Cryptocurrency & Blockchain Experts.