Eternal Token (XET) is developed with bidirectional exchange between Eternal Coin (XEC). XET holder can trade with XEC or vice versa at a mirroring ratio of 1:10 by registered an XEC wallet only. XEC is a centralized cryptocurrency developed in aiming to create the minimum cost in performing overseas remittance and also other unique feature like multi fiat currencies wallet, dividends distribution, value division system and with 7 patents application filed using our exclusive exchanges around the world. However, in countries without authorized exchanges, users can't purchase XEC. Therefore, Eternal Token (XET) is now developed and will be listed in each country's authorized exchange as a mechanism to indirectly buy and sell Eternal Coin.
| | | | |
| --- | --- | --- | --- |
| Mkt.Cap | $ 11.49 M | Volume 24H | 0.00000000 XET |
| Market share | 0% | Total Supply | 200 M XET |
| Proof type | N/A | Open | $ 0.06 |
| Low | $ 0.06 | High | $ 0.06 |
What is Eternal Token? XET Enters Top 100 With 646% Weekly Growth
The total supply of both Eternal Token and Eternal Coin are 200,000,000 XET and 200,000,000 XEC. Approximately 67.3 million XET is circulating, and it's unknown how many XEC are in existence. The project launched April 2018, was listed June 2018, and the peak price of XET so far was $3.66 on December 26, 2018. Let's start looking into the answer with a profile of XET and XEC, the proprietary ERC-20 cryptocurrency tokens used by the Eternal Coin platform.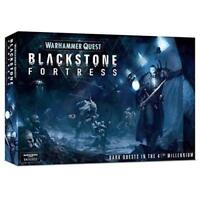 Eternal Coin (XEC) is the native ERC-20 cryptocurrency token used by the Eternal Wallet. All currencies deposited into Eternal Wallet are converted to XEC.
Trusted Volume calculates volume only from reputable crypto exchanges without fake volumes, all of which are considered to list accurate trading volumes. Reported Volume calculates volume from all exchanges with market pairs, but due to factors such as wash trading, it is considered an unreliable metric.
You are in complete control over the security of your coins, but such wallets can sometimes be tricky to install and maintain.A web wallet, or hosted wallet, is one that is hosted by a third party. These are often much easier to use, but you have to trust the provider (host) to maintain high levels of security to protect your coins. The Bitcoin network shares a public ledger called "blockchain". This ledger contains every transaction ever processed, allowing a user's computer to verify the validity of each transaction. The authenticity of each transaction is protected by digital signatures corresponding to sending addresses, allowing all users to have full control over sending Bitcoins from their own Bitcoin addresses.
The asset's structure shows there are enough whales with an incentive to move the price and possibly sell some of their holdings. More than 65% of all XET trades are against BTC, with around 34% against Ethereum (ETH), allowing for a relatively easy pump.
About ETERNAL TOKEN
Over 600,000 USD worth of XET are traded on a daily basis, and BTC and ETH are its trading pairs. The company's remittance service was expected to launch on March 1, 2019 and allow payments and money transfers in South Korea, Hong Kong, and the Philippines (where the Eternal Wallet was initially developed).
It then plans to expand services throughout Southeast Asia, where it already has approximately 40,000 users. Instant Crypto Credit Lines™ from only 5.9% APR - unlock your crypto-wealth tax-efficiently, without selling it.
Both XET and XEC are ERC-20 cryptocurrency tokens on the Ethereum blockchain. Neither is mineable, and Eternal Hong Kong can create/destroy tokens at will with no restrictions. The company claims to use the Ethash Proof-of-Work mining algorithm, although it would be more accurate to say that Ethereum uses this algorithm for its main chain.
Token ETERNAL TOKEN
Eternal Coin (XEC) is an Ethereum-based virtual currency created by Eternal Hong Kong and Japan-based Atom Solutions, Co. to enable international payments and currency exchanges through the Eternal Wallet. Eternal Wallet is a multi-currency wallet and the platform's flagship project.
Real-time and manually curated cryptocurrency data brought to you by CoinMarketCap, CryptoCompare, IntoTheBlock and CryptoSlate. You should never make an investment decision on an ICO, IEO, or other investment based on the information on this website, and you should never interpret or otherwise rely on any of the information on this website as investment advice. We strongly recommend that you consult a licensed investment advisor or other qualified financial professional if you are seeking investment advice on an ICO, IEO, or other investment. We do not accept compensation in any form for analyzing or reporting on any ICO, IEO, cryptocurrency, currency, tokenized sales, securities, or commodities. Eternal Wallet supports currencies in Hong Kong, South Korea, and the Philippines, and is continuing to expand to new markets.
Use this page to follow news and updates regarding ETERNAL TOKEN, create alerts, follow analysis and opinion and get real time market data. Trading and investing in digital assets is highly speculative and comes with many risks. The analysis / stats on CoinCheckup.com are for informational purposes and should not be considered investment advice. Statements and financial information on CoinCheckup.com should not be construed as an endorsement or recommendation to buy, sell or hold.
XET is up by +4.97% in the last 24 hours with a volume of $16.4K.
The Eternal Wallet allows users to convert their local fiat currencies into the fiat currencies used by the receiving parties through Eternal Coin and transmit money to the wallets of the receiving parties with a touch of a button.
Fusion Mediawould like to remind you that the data contained in this website is not necessarily real-time nor accurate.
Although XET is not available to trade, you can get price alerts, news, and more with a Coinbase account.
The project launched April 2018, was listed June 2018, and the peak price of XET so far was $3.66 on December 26, 2018.
Prices of cryptocurrencies are extremely volatile and may be affected by external factors such as financial, regulatory or political events. Trading on margin increases the financial risks. Eternal Coin (XEC) can be traded and acquired via authorized exchanges ONLY which leads to the disadvantage that XEC can't be acquired via ANY unauthorized exchanges throughout the world.
Eternal Coin's main feature is not just being a virtual currency. Eternal Coin is an integral part of Eternal Wallet which enables transerring currency via phone number. The Eternal Wallet allows users to convert their local fiat currencies into the fiat currencies used by the receiving parties through Eternal Coin and transmit money to the wallets of the receiving parties with a touch of a button. Therefore, Eternal Token (XET) is developed to be listed and tradable with various currencies on global exchanges. Eternal Token (XET) entered into the market cap top one-hundred rankings for the first time on Wednesday, surging off the back of 646% weekly growth.
The team created a secure environment with Know Your Customer (KYC) and other regulatory requirements for financial institutions. Eternal Coin does use a DOT reward system similar to Proof-of-Stake mining. A fee of approximately 5 yen is charged for each Eternal Wallet transaction. Half of fees collected are distributed to XEC holders.
While Bitcoin maximalists see BTC as the only asset needed, trading in altcoins continues to offer opportunities. However, altcoins and tokens remain highly risky, and the short-term pumps lead to significant losses. The Eternal Project is an undertaking for the rapid spread of Eternal Wallet and Eternal Coin around the world, by utilizing the skills and infrastructures of global corporations and individuals. The most common way to buy Bitcoin is through Bitcoin Exchanges such as GDAX or BitStamp, or directly from other people via marketplaces and auction site. Purchases can be made in a variety of ways, ranging from hard cash to credit and debit cards to wire transfers, or even using other cryptocurrencies.
XRP Price Surges Beyond $0.25 after Ripple Unlocks 500 Million Tokens from Escrow
We understand that determining the value of a project can be confusing and difficult so we have put all the information you need to begin your research in one simple place. View Eternal Token (XET) price history chart, statistics and other information. A former International Market Managing Director of Eternal Link Japan, now the President and Chief Executive Officer of Eternal Wallet PH Holdings Inc.
Eternal Token and Eternal Coin may be stored in the Eternal Wallet cryptocurrency wallet. As ERC-20 tokens, they may also be stored in any ERC20-compatible wallet. ETERNAL TOKEN is a decentralized cryptocurrency thats ranked #208 by market cap. ETERNAL TOKEN has a maximum supply of ∞ XET and a circulating supply of 93.5M XET. It is currently being traded for $1.62 on 2 markets over 2 exchanges.
Token Transfers
XET is up by +4.97% in the last 24 hours with a volume of $16.4K. For more information about ETERNAL TOKEN, check out their websites atom-solutions.jp, twitter or explorers etherscan.io, ethplorer.io and forum telegram. XET is an asset that can be acquired via Eternal Coin (XEC) for cash.
Already there are whispers of a dump coming, as is to be expected after such meteoric growth over the last two weeks. Whether the dump hits or not, it's probably too early to judge Eternal Token since many coins and tokens have started off under strange and unusual circumstances, only to hang around through some kind of persistence. The relative ease of pumping XET stems from the fact that it trades on relatively small exchanges, among them IDAC and Systemcoin. Small volumes and a pairing with Bitcoin (BTC) have allowed whales to make use of the current situation for short-term gains. Trading in financial instruments and/or cryptocurrencies involves high risks including the risk of losing some, or all, of your investment amount, and may not be suitable for all investors.
The token launched in mid-August and is only listed on two exchanges, but that hasn't slowed the momentum that carried it 1,414% growth in the last fourteen days. Neither the author nor the publication assumes any responsibility or liability for any investments, profits, or losses made as a result of this information.