MaidSafe is a fully decentralized platform on which application developers can build decentralized applications. The network is made up by individual users who contribute storage, computing power and bandwidth to form a world-wide autonomous system.
Safecoin can only reside within the SAFE network and will be stored in a users wallet and used in exchange for network services; such as increased storage space and access to network applications. There is no set distribution time for safecoins. Unlike many currencies, the distribution of safecoin is backed by information and the amount of coins generated by the SAFE network is directly related to the amount of resource provided to it.
Features
The SAFE (Secure Access for Everyone) network can be best described as a fully distributed data management service. This network manages static and dynamic data as well as communications. Importantly the data held is either :
- Encrypted by clients
- Cryptographically signed by clients
In either case the network cannot decrypt any of the data on the network. This can be thought of as a decentralized server that performs the tasks of today's httpd, ssh, scp, ftp, smtp, pop3, imap etc. servers.
The SAFE network is made up of unused hard drive space, CPU and communications capabilities of commodity computers. These computers are likely owned by the very users of the system, but need not be limited to that. Each computer will effectively mine for credits which can be traded for many other goods and services. These credits are called safecoin.
Technology
Client applications can access, store, mutate and communicate on the network. The clients allow people to anonymously join the network and cannot prevent people joining. Data is presented to clients as virtual drives mounted on their machines, application data, internal to applications, communication data as well as dynamic data that is manipulated via client applications depending on the programming methods employed.
Examples of client apps are; cloud storage, encrypted messaging, web sites, crypto wallets, document processing of any data provided by any program, distributed databases, research sharing of documents, research and ideas with IPR protection if required, document signing, contract signing, decentralized co-operative groups or companies, trading mechanisms and many others. The clients can access every Internet service known today and introduce many services currently not possible with a centralised architecture.
These clients, when accessing the network, will ensure that users never type another password to access any further services. The client contains many cryptographically secured key pairs and can use these automatically sign requests for session management or membership of any network service. Therefore, a website with membership can present a join button and merely clicking that would sign an authority and allow access in the future. Digital voting, aggregated news, knowledge transfer of even very secret information is now all possible, and this is just the beginning!
| | | | |
| --- | --- | --- | --- |
| Mkt.Cap | $ 0.00000000 | Volume 24H | 50,084.00MAID |
| Market share | 0% | Total Supply | 452.55 MMAID |
| Proof type | | Open | $ 0.18 |
| Low | $ 0.15 | High | $ 0.20 |
Siacoin
Still, if the node somehow manages to figure out the private key, they will have access to only a portion of the file, which won't be useful. MaidSafe (the company) created MaidSafeCoin and MAID token as temporary placeholders during the alpha and beta phases of its SAFE network and SAFE cryptocurrency coin. It's a sharding principle similar to how movie files were distributed in RAR directories on forums long before high-speed internet or even Napster.
These are being distributed by an entirely automated system without any human intervention and each coin has its own identity. Further, the Safecoins are recycled when the users exchange them for network services, so there will be a new supply of coins for users to earn. SafeCoins are distributed across the network based on a Proof-of-Resource algorithm.
There's no total supply of Maid coins, except by math, which allows approximately 4.3 billion MAID. This is determined mathematically by each coin file being 32 bits, leaving that many possible number combinations. This is true of the SAFE coin, which is a file, but MAID in its current iteration is a cryptocurrency.
It supports more than 140 coins and 45,000 pairs of cryptocurrencies. Furthermore, to the benefit of the users, the network uses a scalable cryptocurrency which is free from transaction fees. Over the years, MaidSafe has been developed a number of algorithms as well as received over 20 patents.
They are centralized, vulnerable to hacker attack and the companies which control the storage systems completely control the files themselves. Your machine is doing repeated calculations with random numbers hoping to discover a solution to an equation that the Siacoin network needs at the given moment. The computer that finds a solution receives a miner's reward. The reward is currently ~200,000 Siacoin (~$1,300 USD).
Howdy, Welcome to the popular cryptocurrency blog CoinSutra. Here at CoinSutra, we write about Bitcoin, wallet management, online security, making money from Bitcoin & various aspects of cryptocurrencies. You can read more about CoinSutra on the "About" page. I think Sia has come just at the right time because the need for data privacy, security, and decentralization is at an all-time high in the market. Click the Receive Siacoinbutton and send the Siacoin you purchased from the exchange to this address.
Unlike most its contemporaries in the crypto/decentralized network space, Maidsafe has been around since Apple was developing the first iPhone. Not many startups have this type of a timeline but then again, not many startups are trying to fundamentally restructure the internet. MaidSafe does face some competition though - perhaps the most prominent of them being Siacoin, which has garnered the lion's share of marketing in the decentralised storage sector. MaidSafe provides a fully encrypted data storage and file sharing decentralised network that is efficiently reliable.
Sia currently has a Linux, Mac and PC desktop wallet available for download. My particular GPU reaches the payout threshold about once every two weeks (as of November 2017).
MaidSafeCoin has had one of the wildest trading lives of any altcoin. Although the price stayed relatively flat in USD value throughout 2014, 2015, and 2016, it's BTC price fluctuated drastically. The BTC price bounced between 0.00002 BTC and 0.00018 BTC before skyrocketing to an all-time high of 0. There doesn't appear to have been a catalyst for the extreme price movement. Because the market was young and the market cap was small (in comparison), it may have just been a few large traders purchasing the coin.
Data in the SAFE network is encrypted and broken into parts that are distributed among the users of the network. The people that store the data neither have direct access to what they store nor are they aware of the data they are asked to store. However, if a person participates in the network by sharing their extra resources, they are compensated in Safecoin tokens. As Maidsafe moves along the roadmap and releases new features for the SAFE network, we should hopefully see an overall increase in the value of the MaidSafeCoin. When the Safecoins become operational on the SAFE network, it's possible you might see an increased demand for the MaidSafeCoin as well.
Be part of creating this new Internet, for the people by the people; visit safenetwork.tech to join us today. 'Collateral' is the amount of money that the host will put on the line when storage is uploaded. Renters are more likely to pick hosts with higher collateral. The collateral should be at least 1000 siacoins per TB per month, regardless of the storage price. The 'Collateral Budget' is the maximum amount of coins that can be locked into contracts, and subsequently risked if the renter does enough uploading.
MaidSafe Coin Cost
If you're running Mac OS X Sierra or later, you'll need to drag Sia-UI.app into your Applications folder before running it. Instead of all datacenters being owned and operated by a single company, Sia opens the floodgates and allows anyone to make money by renting out their hard drive. Data integrity is protected using redundancy and cryptography.
There's no total supply of Maid coins, except by math, which allows approximately 4.3 billion MAID.
So, once the product is live, the network's currency, Safecoins, won't exist on the Bitcoin blockchain.
However, you'll have to wait until MaidSafe moves out of the alpha stages before you can start using Safecoins.
However, instead of just network bandwidth, users will also be sharing disk space, memory, and CPU processing power.
When the full vision is realized, the Safe Network will be a self-managing, self-correcting network.
Beyond this stage, the security audit of the network was done.
What is Siacoin worth?
The use of Siacoin is necessary to facilitate a trustless, decentralized storage platform. It's used in Sia to pay directly for storage space and bandwidth, but also to penalize bad hosts who drop data or have disk failure.
Wallets
Where can I buy MaidSafeCoin?
Sia is a blockchain-based, cloud platform that aims to provide a solution for decentralized storage. Peers on Sia's network can rent hard drive space from one another, for storage purposes instead of renting it from a centralized provider.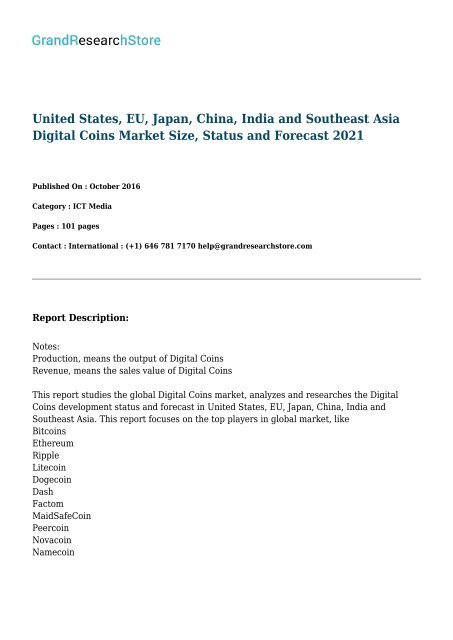 Siacoin is a cryptocurrency project that aims to challenge the cloud storage industry by using blockchain technology. It was created by a company called Nebulous Inc and is currently led by Luke Champine and David Vick.
Cryptocurrency Trading: How to Start?
The use of Siacoin is necessary to facilitate a trustless, decentralized storage platform. It's used in Sia to pay directly for storage space and bandwidth, but also to penalize bad hosts who drop data or have disk failure. MaidSafecoin is the temporary cryptocurrency coin used for the alpha and beta versions of the SAFE network, which stands for Secure Access For Everyone.
How many Siacoins are there?
At present, there are 26.7 billion Siacoins available.
MaidSafeCoin (MAID) Value
This article will walk you through the steps required to start uploading your data to the network. Breaking into this market is a multi-billion dollar endeavor. The long term goal of Sia is to be the backbone storage layer of the Internet.
When was Siacoin created?
Siacoin is a decentralized blockchain-based cloud storage platform. Siacoin has been able to dramatically reduce the overhead costs of cloud storage by allowing users to host or in a sense "rent out" their unused hard drive.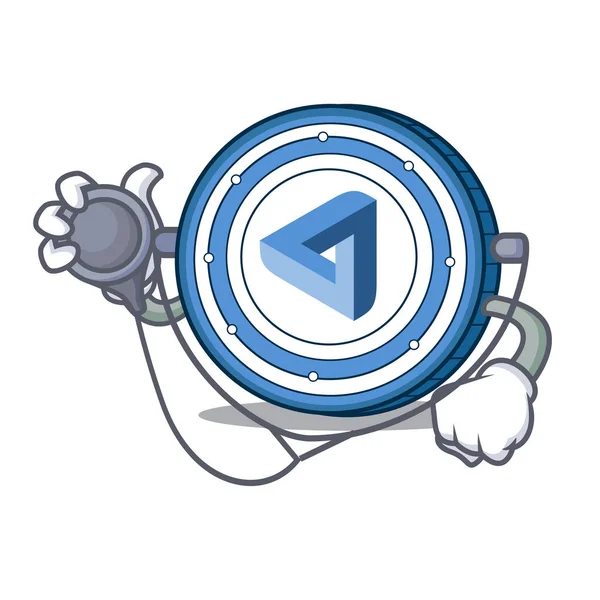 The SAFE economy
Therefore if you need to buy Siacoin quickly, it might be best to use a different exchange. The platform lists more than a hundred different cryptocurrencies, including Siacoin (of course)!
Instead, data transactions are verified by multiple nodes, which guarantees that the Siacoin servers will never fail, nor can they be hacked. The long-term goal of Sia is to compete with cloud storage platforms like Dropbox, Google Drive, and OneDrive. In the blockchain space, Sia's direct competitors are Storj and MaidSafe, but Sia claims to be better with encryption and decentralization. MaidSafe is heavily supported by investors and back-door investors (unknown people) which gives them the upper hand when, marketing and promoting their technology. Safecoin has appeal which may have dwindled, but the Maidsafe network remains as popular as ever.
At present, Sia only supports desktop wallets on Linux, Mac, and Windows platforms. After that, for every block mined, 30,000 Siacoins will enter the system. … and so on… until the block rewards are reduced to 30,000 Siacoins. After the first block, the Siacoin reward will exponentially decrease by one unit for subsequent blocks.
What is safe coin?
MaidSafeCoin (MAID) price for today is $0.133283 with a 24-hour trading volume of $196,808. Price is up 1.4% in the last 24 hours. It has a circulating supply of 453 Million coins and a max supply of 453 Million coins.