Ripple positions itself as a complement to, rather than a competitor with, Bitcoin - the site has a page dedicated to Ripple for bitcoiners. Ripple is a distributed network which means transactions occur immediately across the network - and as it is peer to peer - the network is resilient to systemic risk. Ripples aren't mined - unlike bitcoin and its peers - but each transaction destroys a small amount of XRP which adds a deflationary measure into the system. There are 100 billion XRP at present.
Features
Math-Based Currency
A math-based currency, also referred to as a cryptocurrency, is a digital asset with verifiable mathematical properties, similar to how we can reliably verify gold as a substance made of atoms with 79 protons. Math-based currencies exist as digital assets in their own right and can be transferred directly between users (as fiat cash can be) without relying on a centralized protocol operator. XRP exists as a math-based currency on the Ripple protocol.
Abuse Protection
The primary function of XRP is to protect the Ripple protocol against denial-of-service (DoS) spam attacks. Since the Ripple protocol is based around a shared ledger of accounts, a malicious attacker could create large amounts of "ledger spam" (such as fake accounts) and "transaction spam" (such as fake transactions) in an attempt to overload the protocol. This could cause the size of the ledger to become unmanageable and interfere with the protocol's ability to quickly settle legitimate transactions.
Bridge Currency
XRP has great value as a bridge currency. Because each gateway's balances trade as distinct assets within Ripple, the number of potential currency pairings can become quite large. Instead of quoting every possible currency/gateway combination, XRP can serve as a useful bridge currency to enable these transfers. This is possible because if every currency is liquid to XRP, then every currency is liquid to every other currency:
Technology
The Ledger and Consensus
The Ripple protocol is, at its core, a shared public database. This database includes a ledger, which serves to track accounts and the balances associated with them. The ledger is a distributed database — a perfect, shared record of accounts, balances, and transactions in the Ripple protocol. It is continually and automatically updated by the Ripple Transaction Protocol (RTXP) so that an identical ledger exists on thousands of servers around the world. At any time, anybody can review the ledger and see a record of all activity on the Ripple protocol. When changes are made to the ledger, computers connected to the Ripple protocol will mutually agree to the changes via a process called consensus. The Ripple protocol reaches consensus globally within seconds of a change being made. The consensus finding process is the engineering breakthrough that allows for fast, secure, and decentralized transaction settlement on the Ripple protocol.
The World's First Distributed Exchange
No one owns or controls the Ripple protocol. It runs on computers around the world, all working together to continually maintain a perfect, shared record of accounts, balances, and transactions. Distributed networks offer many efficiencies over centralized networks. Because the network is "self-clearing", it eliminates the need for a centralized network operator (and gets rid of the associated layer of fees). Because there is no single point of failure, distributed networks are more reliable. They also tend to be more secure, due to their open source nature.
| | | | |
| --- | --- | --- | --- |
| Mkt.Cap | $ 51.46 B | Volume 24H | 50.71 MXRP |
| Market share | 0% | Total Supply | 2.15 BXRP |
| Proof type | | Open | $ 0.50 |
| Low | $ 0.50 | High | $ 0.52 |
Why XRP is the Most Interesting Cryptocurrency
Bitcoin remains a truly public system that is not owned by any single individual, authority, or government. The Ripple network, although decentralized, is owned and operated by a private company with the same name.
Can XRP reach $100?
Imagine how much money could be made with high volume investments. Based on current projections, most people within the business agree that Ripple's value can go up to the $200-$300 range in ten years. It is in the company's best interest if the price continues to rise, because it will make XRP less volatile.
The first part of Consensus is agreeing which transactions to include in the upcoming ledger (those not included will be considered for the next ledger again, see misunderstanding 8). The XRP ledger works as a peer-to-peer network of participating nodes. Each node trusts a number of validators, which it defines for itself, but the consistency of the network depends on different servers choosing lists that have a high degree of overlap.
If we compare the dynamics of the XRP rate with the news background, it is easy to notice that messages about joining a large bank or payment service to the Ripple network provoke short-term price hikes. So the public reacts to the success of the company. How not to be happy for the company, which, for example, has successfully launched a project with one of the largest banks in the world, Santander.
Advantages of the Ripple Protocol:
How many employees does ripple have?
The current Ripple CEO is Brad Garlinghouse, who owns a reported 6.3% stake in the company, as well as additional XRP tokens. His net worth, based on the current rate, would be nearly $10 billion, placing him in the mid-50s on Forbes' list of wealthiest Americans.
For more than a year, the price has not shown tremendous breakthroughs and has been holding steady in the corridor from $0.5 to $0.2. The price rise may be associated with the offices opening in Singapore and Mumbai. A bitcoin exchange is a digital marketplace where traders can buy and sell bitcoins using different fiat currencies or altcoins. Bitcoin is an equivalent digital currency—an alternative to real-world U.S. dollars. Peter can make a purchase and pay for it in bitcoins, or he can purchase bitcoins for trading and investments and sell them off at a later date for profit/loss, just like trading any other fiat currency like the GBP or JPY.
How much will ripple be worth in 10 years?
XRP to reach $5 by the end of 2019 The fact that Ripple keeps adding essential clients and partners is just one of the main reasons that will lead to a surge in XRP's price, according to crypto experts.
In contrast, in an interview on Jan. 4, he noted that his bank had sent a payment instruction to another bank on Dec. 29 across the Swift network and still didn't know where it was. Euro Exim Bank became interested in Ripple when some executives were invited to the company's Swell conference in San Francisco last October. Following the trend of spikes in Ripple's value late in the year, XRP went from $0.0041 on Dec. 1, 2015, up to $0. Throughout 2016, Ripple remained within the general range, not getting back up to $0.02 until April 4, 2017.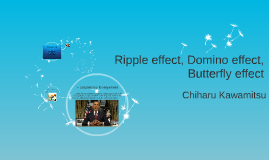 What can stop Ripple Price from rising?
PoW/PoS blockchains are vulnerable by nature, and if one party collectively owns more than 51% of the hashpower, it is possible to "replay" transactions and hence spend the sent amount twice. This phenomenon is often referred to as "doublespending" and "51% attacks". To even debate whether or not XRP is a real cryptocurrency, we have to establish a definition of cryptocurrency first. A Central Bank Digital Currency is also a stablecoin, but instead of trusting a 3rd party, the trust is placed with the same issuer as the FIAT it is pegged to. The only reason for banks to hold XRP would be to participate as an exchange service between XRP and FIAT.

At Monday's earlier price of $2.49, its market cap was $96.46 billion, according to CoinMarketCap.com. Bitcoin's market cap, meanwhile, was $254.2 billion on Monday. One question that will direct Ripple's future is whether or not banks have an incentive to lower the costs of cross-border payments. The lawsuits have also pointed to statements made by Ripple company officers, including Garlinghouse, that have conflated XRP with its software and caused XRP to rise in price. The Economy Forecast Agency offers detailed predictions for every major cryptocurrency, making them a good place to start when trying to predict XRP.
Still, some experts have suggested that ripple has run ahead of itself.
How not to be happy for the company, which, for example, has successfully launched a project with one of the largest banks in the world, Santander.
The developers behind Ripple realized that despite the numerous advances in technology, the infrastructure for payments we continue to use today was actually built back before the internet took off or even developed.
Ripple (a private company registered in Delaware) chooses not to reveal information to the public about sales revenues from software and professional services.
As the number of transactions rise, demand for XRP will rise, too.
In addition, it offers features that small and medium sized businesses need, such as invoicing, tracking of deliveries, and payment tracking, all aimed at replacing the whole financial process for these individuals. Ripple is more known for its digital payment protocol than its cryptocurrency, XRP. Ripple operates on an open-source and peer-to-peer decentralized platform that allows for a seamless transfer of money in any form, whether USD, Yen, litecoin, or bitcoin.
American Banker
Should I invest XRP 2019?
Here's Why You Should Consider Buying XRP in 2019 XRP could potentially upend cross-border money transfers with speed and low transaction costs. Transaction costs on XRP are practically negligible with the minimum transaction cost for standard transactions set at 0.00001XRP.
This is just one of the hundreds of Ripple customers. XRP Price ChartThe coin started on the market with an approximate price of $0.06. The increase in the price of cryptocurrency is mainly due to the conclusion of a partnership with all kinds of banks.
The higher the industry adoption of XRP, the higher its price will possibly rise. However, the simple fact that Ripple is holding so much of the funds is a source of uncertainty. That means, when transactions require more liquid funds than an entity has, they need to find ways to borrow it cheaply. xRapid is such a solution that gives them access to liquid funds that is about 30% cheaper than traditional sources, i.e. other banks. The current market value of all XRP is about 130 billion USD.
Ripple Burn Rate Questions and My Calculations
At Wealth Daily, we use Coinbase for the bulk of our digital currency investments. Coinbase allows users to buy litecoins, bitcoins, and ether with the hopes of expanding to other digital currencies in the future. So, Ripple's market cap at the time of its $3 price was outlandish compared to that of other companies providing financial tools. In January 2017, the digital currency reached an all-time high of above $3, giving it a market cap that was nearly half the market cap of Bitcoin. We touched briefly on Ripple's talented development team in the introduction.
XRP: What Is Ripple Currency?
In order to do so, it has to offer products and/or services. While Ripple Labs is providing the Ripple network to its users for free (except for a tiny XRP fee to prevent spam) as a service, they are also offering a suite of profit-oriented products. XRP within the Ripple network is merely used to impose a small transaction fee that is supposed to deter spammers. This is the same reason why time and again some people argue to impose a tiny fee for each email that is sent on the internet.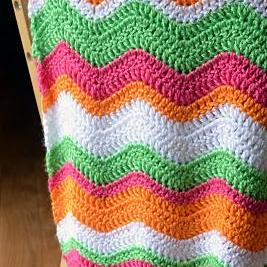 Remember that investing in any cryptocurrency is risky, so you should only invest as much as you can afford to lose. No less positive factor – the principle of the crypto network. Unlike other virtual coins, XRP allows you to conduct from 1500 transactions per second or more. As a result, Ripple is not afraid of the notion of scalability. The network is built in such a way that all operations between users based on trust.
Bitcoin's main purpose is to introduce a new global currency and payment system that can connect consumers directly with suppliers, removing the need for a financial middleman like a bank. So we have some problems here on one had its too long to burn the other it's too costly to burn. I think Scaling would be appropriate which Higher than usual activity calculated into Cost of Transaction. Because if ripple hits lets say $10 dollars burning 1 xrp would still be costly and banks would want to hold onto it turning them away from using it.
The Ripple network does not run with a proof-of-work system like bitcoin or a proof-of-stake system like Nxt. Instead, transactions rely on a consensus protocol in order to validate account balances and transactions on the system. The consensus works to improve the integrity of the system by preventing double-spending. A Ripple user that initiates a transaction with multiple gateways but craftily sends the same $100 to the gateway systems will have all but the first transaction deleted.
Ripple uses a medium known as Gateway that serves as the link in the trust chain between two parties wanting to make a transaction. Gateway acts as the credit intermediary that receives and sends currencies to public addresses over the Ripple network. Anyone or any business can register and open a gateway which authorizes the registrant to act as the middleman for exchanging currencies, maintaining liquidity, and transferring payments on the network. Bitcoin that is a type of cryptocurrency with its most significant market cap, is an obvious comparison while discussing the other cryptocurrencies.
Ethereum and ripple, for example, have seen fairly strong rallies to begin the year. And many are wondering which one could usurp bitcoin as the biggest cryptocurrency. Bitcoin is a digital or virtual currency created in 2009 that uses peer-to-peer technology to facilitate instant payments. It follows the ideas set out in a whitepaper by the mysterious Satoshi Nakamoto, whose true identity has yet to be verified.